Cricket
Cricket News
"Paaji (Sachin Tendulkar) wanted an early net session and I bowled to him", Kuldeep Yadav talks about bowling to Sachin Tendulkar for the first time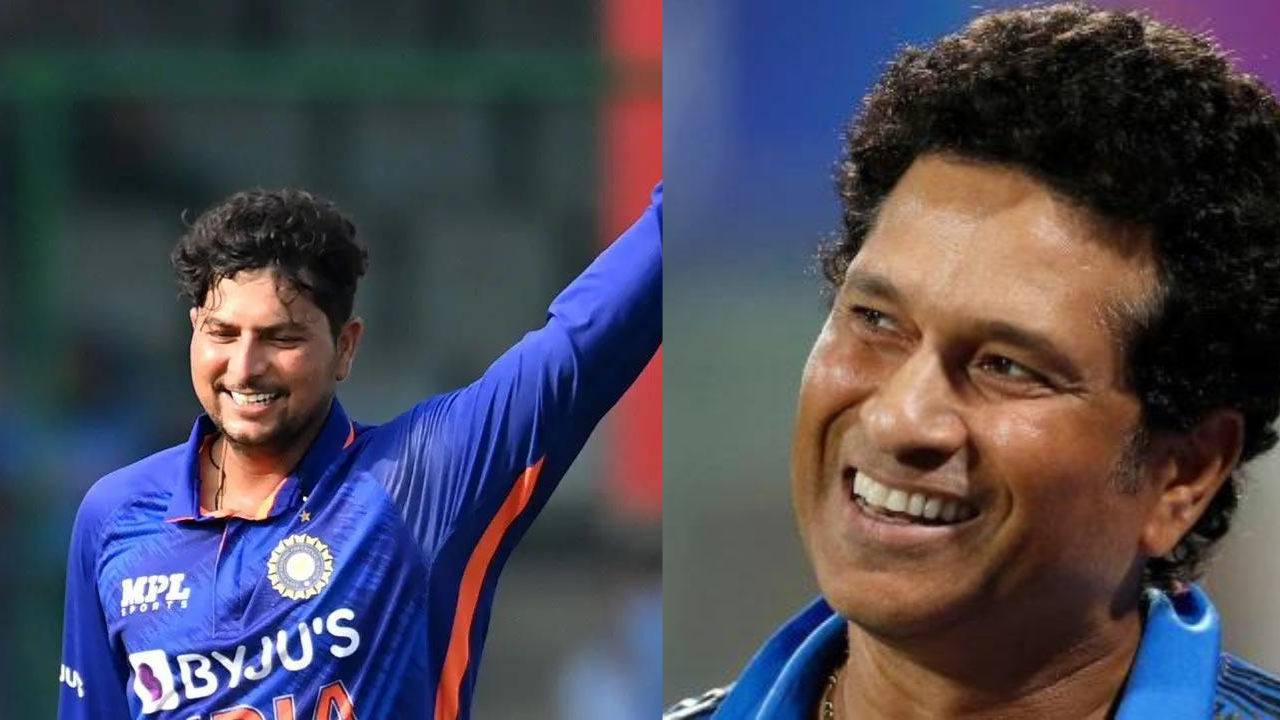 Kuldeep Yadav, left-arm wrist-spinner for India and the Delhi Capitals, recalled a funny story from his time with the Mumbai Indians in 2012 that included the great Sachin Tendulkar. Kuldeep was in the same locker room as many other top-tier cricketers, but he did not have an opportunity to play for the club in the fifth edition.
After gaining experience with India's Under-19 squad in 2012, then-17-year-old Kuldeep was given the opportunity to join the franchise. While bowling to India's great Tendulkar during one of his formative years' worth of net sessions, the left-arm spinner recalled an interesting anecdote.
Kuldeep Yadav talks about bowling to Sachin Tendulkar for the first time
After the spinner had a poor performance in the series against Australia, Kuldeep told him what Tendulkar had told him to do. The Indian legend also gave him some professional advice: avoid the IPL's ostentatious lifestyle and stick to a regular exercise and diet plan if you want to succeed.
"It was during that season only (IPL 2012) that I had broken into India's U19 team. I was 17 years old. We had a series in Australia and I didn't have a great experience. Paaji (Sachin Tendulkar) wanted an early net session and I bowled to him for the first time for about an hour. I did dismiss him too," Kuldeep told on the 'Breakfast with Champions' show.
"I was very young so I opened up about my experience in the Australia series and how I bowled. Paaji made me understand that such things will happen in future too and not to get disheartened. He also told me about how to keep myself away from IPL's lifestyle and keep a check on what I eat, sleep on time, etc," he added.
The spinner from Uttar Pradesh cost Delhi Capitals INR 2 Crore in the 2022 mega auction. In the current season, Kuldeep has played in nine games, accumulating eight wickets at an economy rate of 6.74. With just three victories and six points, Delhi sits in last place in the IPL standings.   
In other news Latest ICC Team Rankings for Test and T20 Released