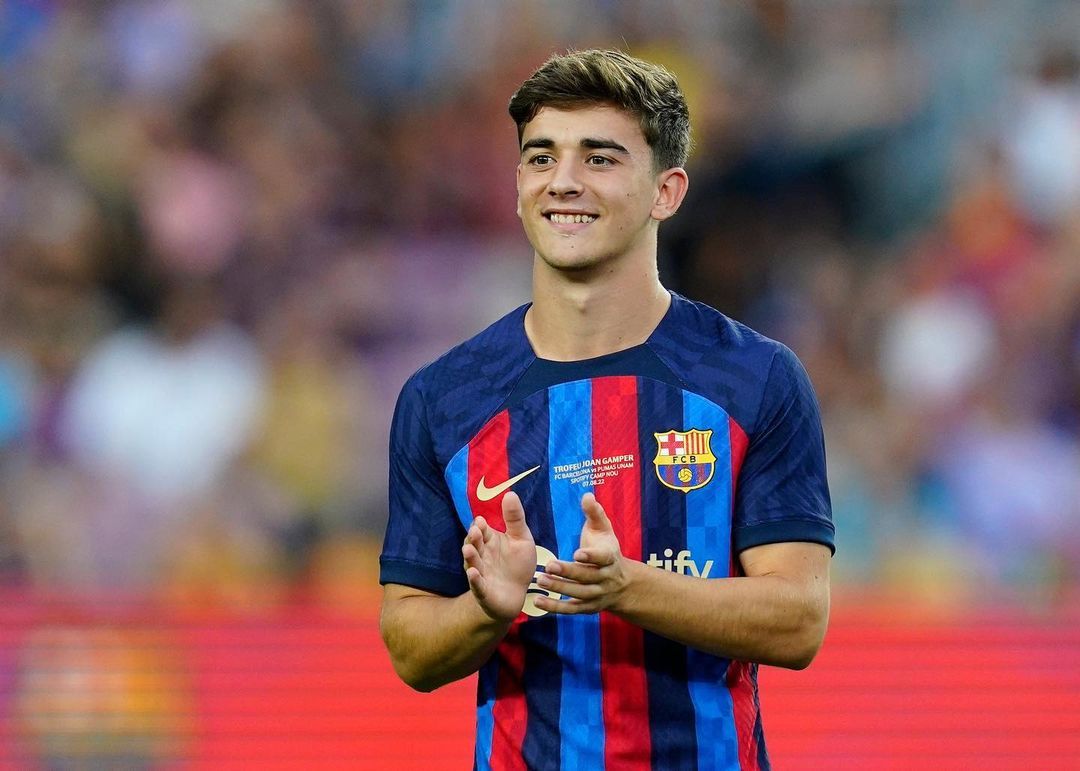 Gavi, a midfielder for Barcelona, has been linked to both Jurgen Klopp's Liverpool and Pep Guardiola's Manchester City, but he has no intention of leaving Camp Nou this summer.
Gavi has been quoted by Italian journalist Fabrizio Romano on Twitter as claiming that he is now at his dream club, Barcelona.
The 18-year-old midfielder has won La Liga with Barcelona and has stated his disinterest in leaving this season's La Liga champions at the conclusion of the season.
Liverpool and Manchester City are reportedly interested in signing Gavi in the summer of 2023, according to a March 2023 story from The Times.
In the article, it was said that the 18-year-old "could become available on a free transfer because of a dispute over whether the Spanish club can afford to register" him.
Manchester City and Liverpool receive update on Pablo Gavi
Barcelona and La Liga are apparently at odds over Gavi's contract. We do not expect Gavi to be transferred to Liverpool or Manchester City from Barcelona during the next summer transfer window.
While it's true that Barça is experiencing financial difficulties right now, we're certain that the reigning Spanish champions will find a way to solve their problems in the near future.
Barcelona will not allow Gavi, who makes £124,000 per week (SalarySport), go for free in the summer of 2023 since he is one of the greatest young midfielders and a tremendous prospect.
In other news Is Harry Kane moving to Chelsea?