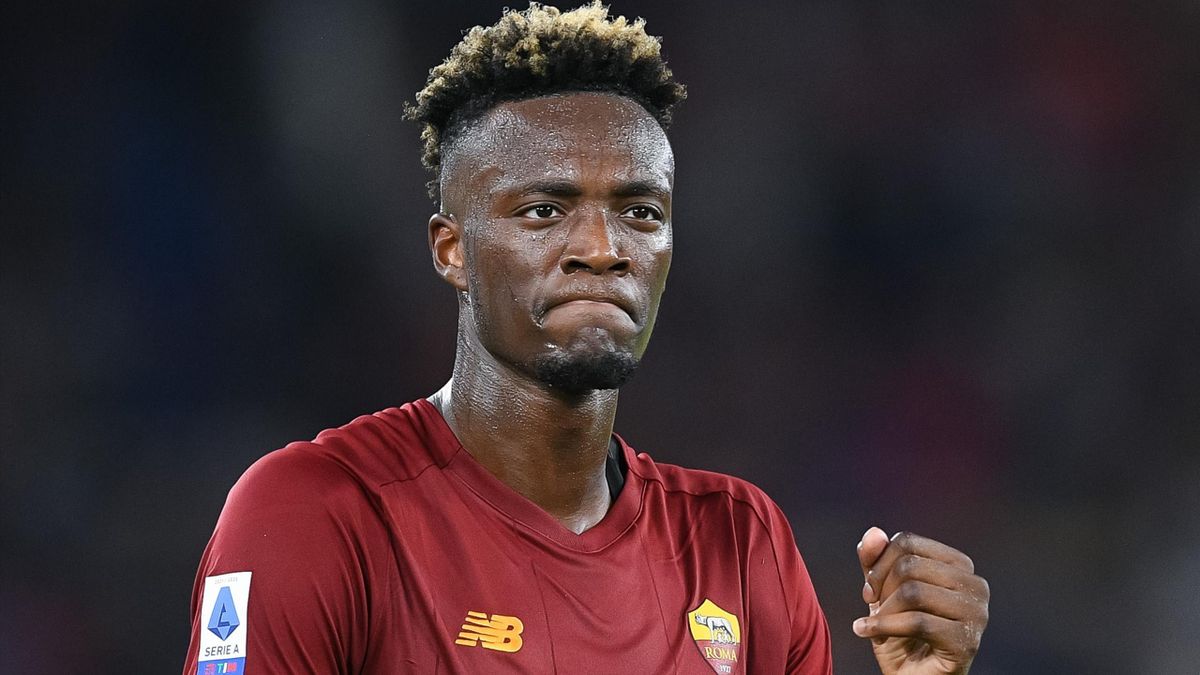 Manchester United Transfer News: Chelsea alumnus and current Roma striker Tammy Abraham is allegedly drawing interest from PSG and Manchester United. Both teams are in need of a scoring threat and might make a summer move for the Englishman.
Apparently, scouts from Paris Saint-Germain and Manchester United saw Roma's recent Serie A match versus Milan. This is according to La Gazzetta dello Sport. According to the story, this wasn't the Red Devils' first time scouting Abraham this year.
The former Chelsea striker scored a goal late into stoppage time, but it wasn't enough to give Roma the victory over Milan, who responded with a goal of their own from Alexis Saelemaekers.
He has scored 36 goals and added 12 assists in 98 games since joining the Serie A club for €40 million during the summer transfer window of 2021. He scored 27 goals in his rookie season, making an immediate impact.
This season, though, he has only scored nine goals while playing in 45 games. With three years left on his contract beyond the current season, the two suitors may have to pay upwards of €80 million to secure the striker.
Manchester United Transfer News: Manchester United and PSG Want Tammy Abraham
In the next transfer window, both Paris Saint-Germain and Manchester United want to acquire a world-class striker.
Lionel Messi's contract with the French powerhouses is up at the conclusion of the current campaign, and he is widely expected to leave at that time. A contract extension with PSG seems to be hopeless, as Barcelona is apparently in the lead to sign him.
However, Manchester United has yet to sign a replacement for Cristiano Ronaldo, who had his contract terminated in November 2017 after an explosive interview with TV personality Piers Morgan.
Wout Weghorst was acquired on loan from Burnley, although the Dutch international was not a long-term option. Anthony Martial's play has been erratic, and he has a history of questionable injuries.
Therefore, Erik Ten Hag and company absolutely need to add a striker this summer. Harry Kane of Tottenham Hotspur and Victor Osimhen of Napoli have both been linked to them.
Whom they will sign during the summer transfer window is still up in the air.
In other news Barcelona Transfer News: Barcelona suffer huge Setback in the Signing of Lionel Messi