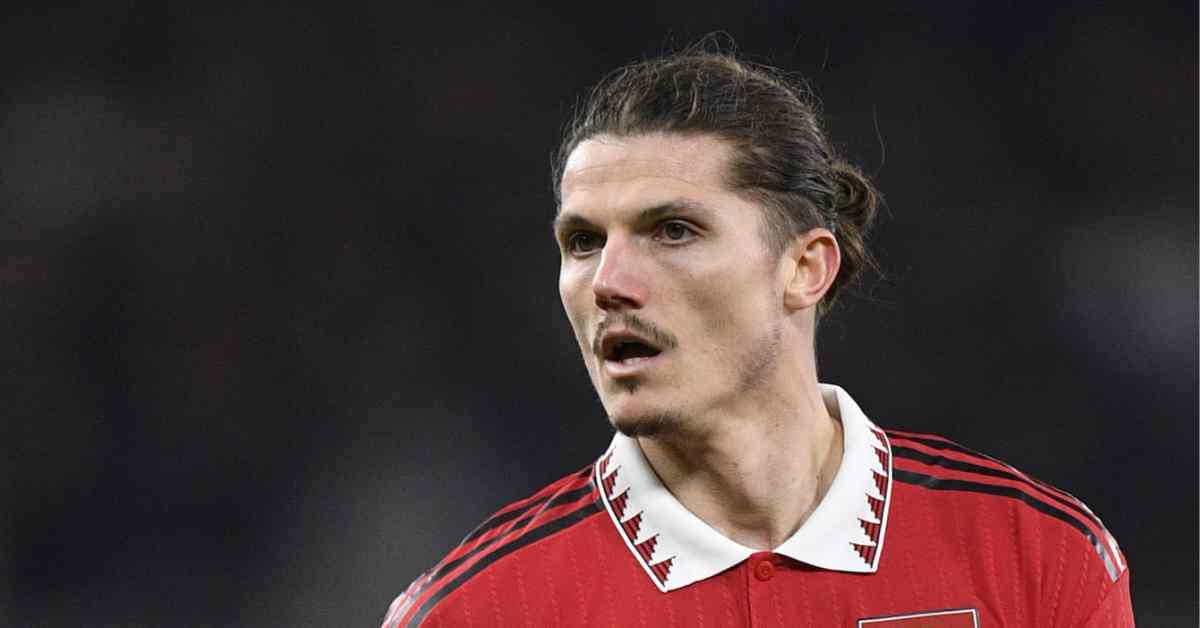 Manchester United Transfer News: Manchester United is planning to make Marcel Sabitzer a permanent addition to the team when the current campaign concludes.
The 29-year-old Austrian international is currently on loan at Manchester United from Bundesliga club Bayern Munich until the conclusion of the current season.
Football Insider reports that the player's attitude and professionalism have won over Manchester United boss Erik Ten Hag. The Manchester United board is apparently under pressure from the Dutch manager, who is a major fan of the player.
It remains to be seen whether Manchester United is willing to pay the midfielder's reported £25-30 million valuation. The German powerhouses paid around £14 million for the player and hope to earn a tidy profit.
It would be best for Sabitzer to permanently leave Bayern Munich and join Manchester United. At Old Trafford, he will be given more opportunities to play. After falling out of favour with the German club, the footballer was forced to go on loan.
Manchester United Transfer News: Will the Red Devils sign Marcel Sabitzer permanently?
The 29-year-old is entering the prime of his career and will want to become a mainstay in Manchester United's starting lineup in the next season. The Austrian unquestionably has the necessary athleticism and skill to succeed in English football.
On transfer deadline day in January, Sabitzer joined United on loan from the German champions and has since made 11 appearances across all competitions. On Wednesday night, the Austrian international set up Marcus Rashford for the game-winning goal in a 1-0 victory against Brentford.
Ten Hag wants to improve United's midfield for the next season, and he sees Sabitzer as a good value option to do so permanently.