Diogo Costa, the young goalkeeper sensation from FC Porto, is reportedly in Manchester United's sights. According to Fichajes, the English giants are keen to bring the 23-year-old to Old Trafford. Costa's impressive performance in the 2022-23 season has sparked this interest.
Manchester United's search for a talented young goalkeeper is not surprising. Costa, with his splendid form this season, fits the bill perfectly. His age suggests that he has a long career ahead of him, providing the Red Devils with a long-term option.
However, the race for Costa's signature isn't limited to Manchester United. Top clubs across Europe are also reportedly interested in the Portuguese shot-stopper. His impressive performances for FC Porto have catapulted him into the European limelight.
Despite this interest, prising Costa away from FC Porto won't be easy. The young goalkeeper's value to the Portuguese side is considerable. As a result, any potential suitor would likely face a tough negotiation process.
For Manchester United, Costa's potential arrival could add a new dimension to their squad. He could provide stiff competition to the existing goalkeeping roster. Furthermore, his youthful energy could infuse fresh enthusiasm into the team.
Costa, for his part, might see a move to Manchester United as a significant step up. The Premier League is one of the world's most competitive leagues, and United is one of its most prestigious clubs. This move could provide him with an excellent platform to showcase his talent.
Will Diogo Costa move to Manchester United?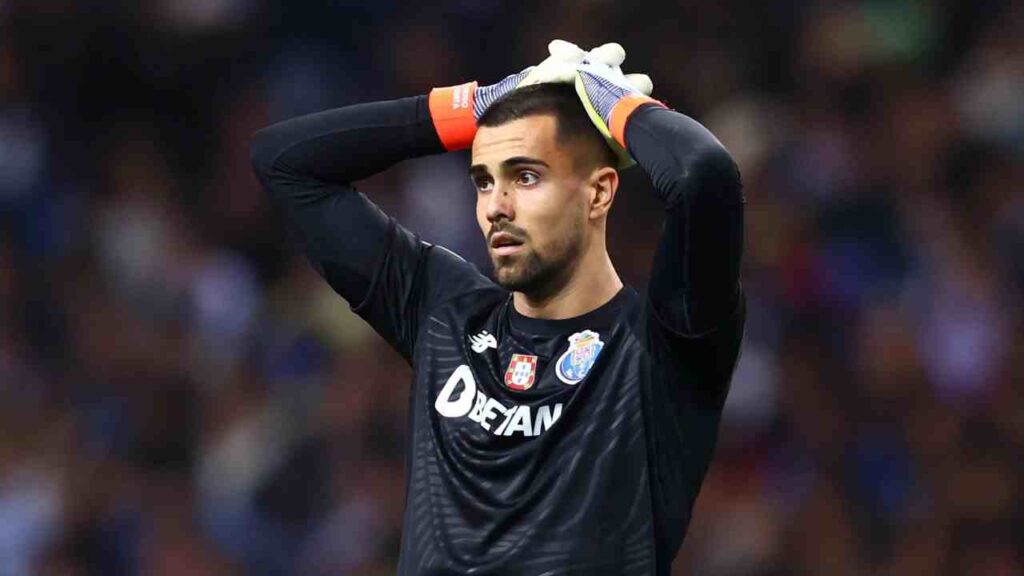 Yet, the move also comes with its challenges. The pressure of playing for a club like Manchester United is intense. Costa would need to showcase both his technical skills and mental toughness to succeed at Old Trafford.
YOU MAY ALSO READ:
Looking at Manchester United, the interest in Costa aligns with their strategy. The club has a history of nurturing young talent, and Costa fits the mould. His potential inclusion could further solidify their long-term plans.
In conclusion, the reported interest in Diogo Costa from Manchester United presents a fascinating narrative. The possibility of seeing the young goalkeeper in the famous red jersey is exciting for fans. Yet, the competition from other top European clubs adds a layer of uncertainty.
Football enthusiasts will undoubtedly watch this development closely. Will Manchester United secure Costa's services? How will FC Porto respond to the interest in their young star? As the summer transfer window approaches, these questions promise to add intrigue to the football narrative. Until then, the prospect of Costa's potential move continues to captivate the football world.