Michael Schumacher Biography: Michael Schumacher is a former Formula One racing driver from Germany who raced for Jordan, Benetton, Ferrari, and Mercedes.
Michael Schumacher Biography
Michael Schumacher Biography: Michael Schumacher was born on January 3, 1969, in Hürth, part of West Germany. Michael, Rolf and Elisabeth Schumacher's son, was born with the speed in his blood. Michael's father put a little motorbike engine in his pedal kart when he was four years old. With his parents' help, he became a young member of the karting club at the Kerpen-Horrem Karting Track. Schumacher would win his 1st club title at the age of six. He continued racing throughout childhood and teenage years, winning multiple championships in German and European kart events. Although German standards require a driver to be at least 14 years old to receive a karting license, Schumacher obtained one in Luxembourg at the age of 12. He won several German and European kart championships after receiving his German license in 1983. In 1989, he joined Willi Weber's WTS Formula Three team.
Michael Schumacher Wiki
| | |
| --- | --- |
| Name | Michael Schumacher |
| Date Of Birth | January 3, 1969 |
| Birth Place | Hürth, part of West Germany |
| Height | 5ft 9inch |
| Weight | 74Kg |
| Zodiac Sign | Capricorn |
| Profession | German Former Racing Driver |
| Net Worth | $620 Million |
| Car Collection | 248 F1, Ferrari FXX, Ferrari Enzo, Ferrari California, Ferrari 458 Italia, Ferrari 599 GTB, Ferrari 430 Scuderia Custom, Mercedes-Benz SLS AMG, Mercedes-Benz E-Class Convertible, Fiat 500 Abarth |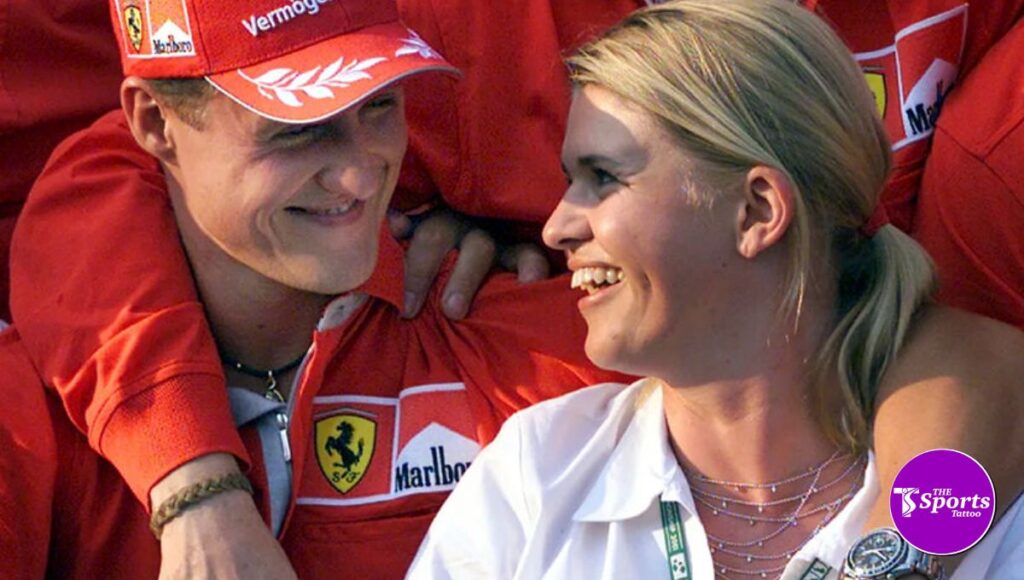 Michael Schumacher's Personal Life
In August 1995, Michael married Corinna Betsch. They have two children, Gina-Marie (born in 1997) and Mick (born in 1999). Michael has always been adamant about keeping his personal life private. Mick Schumacher was named a Ferrari Driver Academy driver in 2019. Michael used to like horse riding and playing football for his local team, FC Echichens.
Also Read: All Formula 1 Tyres Companies | All F1 Tyre Brands
Michael Schumacher's Net Worth
According to various online resources (Wikipedia, Forbes), Michael Schumacher's estimated net worth is around $620 Million.
Michael Schumacher F1 Career
Throughout his career, Schumacher was known for getting fast laps at crucial points in a race and pushing his car to its absolute limit for extended periods. In addition, he was known for his innovative fitness regimen and ability to motivate those around him. In 2003, the author of Motor Sport, Christopher Hilton, said that "a driver's performance in wet races is a measure of his abilities, as it requires the most delicate car control and sensitivity" and that Schumacher's record in wet conditions shows very few errors: up until the end of 2003, he had won 17 of the 30 races in wet conditions he competed in. Even non-German-language media dubbed Schumacher "Regenkonig" (rain king) or "Regenmeister" (rain master) due to some of his most excellent performances in such conditions. He is also known as "the Red Baron" due to his red Ferrari and about Manfred von Richthofen, the renowned flying ace of World War I. Schumacher's nicknames also include "Schumi," "Schuey," and "Schu."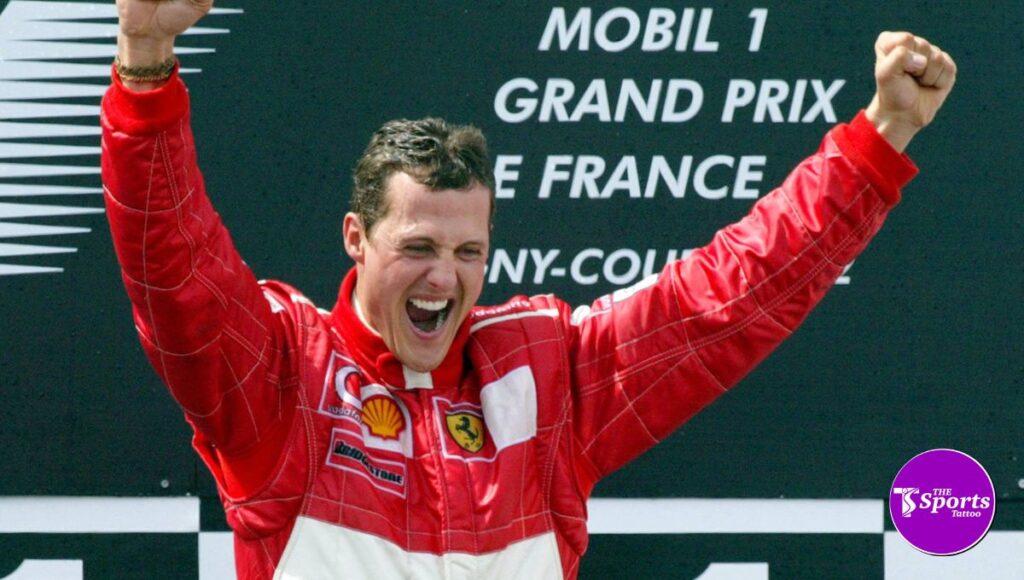 Schumacher is often credited with popularizing Formula One in Germany, where it was previously regarded as a fringe sport. In the 2006 Drivers' standings, three of the top ten drivers were German, more than any other nationality. According to younger German drivers such as Sebastian Vettel, Schumacher was crucial in becoming Formula One driver. Vettel declared Schumacher the best Formula One driver of all time in 2020.
Schumacher was president of the Grand Prix Drivers' Association for most of his Formula One career. In a 2006 FIA survey, Formula One supporters voted him the season's most popular driver. In the same year, Formula One figures, including Niki Lauda & David Coulthard, hailed Schumacher as the sport's most excellent all-around driver. In the year 2020, Schumacher was voted the most influential person in the records of Formula One.