Formula 1 Tyres: Formula One tires significantly impact a Formula One car's performance. Throughout the history of Formula One, tyres have experienced significant changes with several manufacturers and specifications utilized in the competition.
Avon Formula 1 Tyres
Cooper Tire & Rubber Company is an American corporation specializing in the design, production, marketing, and sales of replacement cars and truck tires, as well as medium truck, motorcycle, and racing tires, through its subsidiaries. Cooper Tire, headquartered in Findlay, Ohio, has 60 production, sales, distribution, technical, and design facilities globally, including the UK-based Avon Tyres brand, which manufactures tires for motorcycles, road vehicles, and race cars. The firm was a publicly traded corporation listed on the New York Stock Exchange from 1960 until Goodyear purchased it in June 2021.
Bridgestone F1 Tyres
Bridgestone Corporation is a Japanese multinational tire manufacturer founded in Kurume, Fukuoka, Japan, in 1931 by Shojiro Ishibashi (1889-1976). In Japanese, Bridgestone is a calque translation & transposition of ishibashi, which means stone bridge. Bridgestone is the world's largest tire maker, followed by Michelin in France, Goodyear in the United States, MRF in India, Continental in Germany, and Pirelli in Italy.
Continental Formula One Tyres
Continental Formula 1 Tyres: Continental AG, also known as Continental, is a German multinational car parts manufacturing firm specializing in tires, brake systems, vehicle electronics, automotive safety, engine, chassis components, tachographs, and other automotive and transportation equipment. Continental is divided into six business units: Chassis and Safety, Powertrain, Interior, Tires, ContiTech, and ADAS (Advanced Driver Assistance Systems). Its headquarters are located in Hanover, Lower Saxony. Continental is the third-largest automotive supplier and the fourth-largest tire producer globally.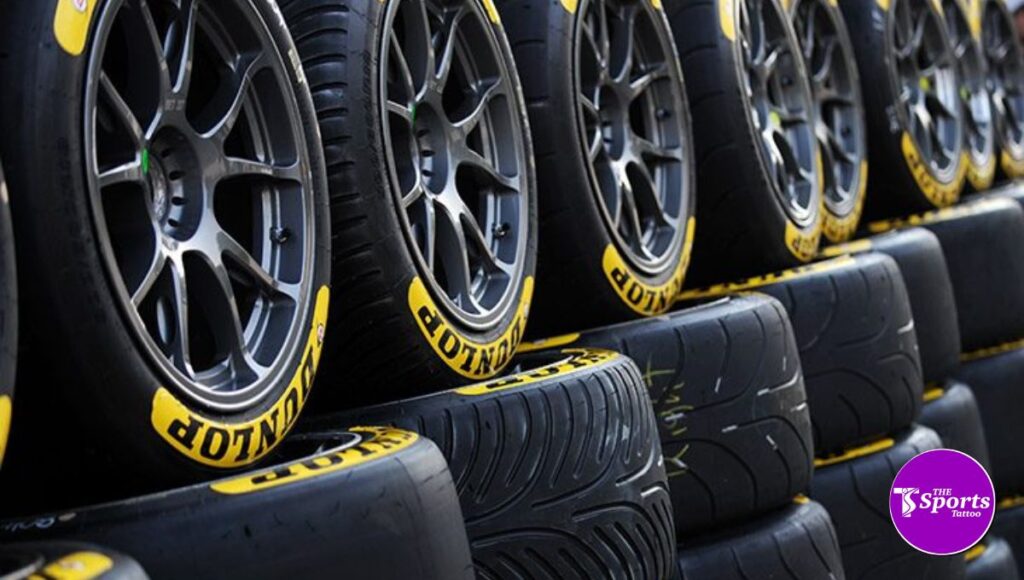 Dunlop Formula 1 Tyres
Dunlop Tyres is a tire brand handled by many firms across the world. It was founded in 1889 in Dublin, Ireland, by pneumatic tire pioneer John Boyd Dunlop. Goodyear operates the brand in North America (passenger vehicles and light trucks), Europe, Australia, and New Zealand. Sumitomo Rubber Industries bought the Dunlop Motorcycle tyre brand in North America from Goodyear Tire and Rubber Company on October 1, 2015, after dissolving their 16-year global joint venture.
Englebert Formula One Tyres
Englebert was a Belgian rubber products firm founded in 1868 in Liege by Oscar Englebert. It grew into a significant tyre manufacturer and was an essential predecessor of Uniroyal in Europe.
Firestone F1 Tyres
Harvey S. Firestone started the Firestone Tire and Rubber Company in 1900, first to produce solid rubber side-wire tires for fire equipment and, afterward, pneumatic tires for wagons, buggies, and other kinds of wheeled transportation popular at the time. Firestone quickly saw the massive potential for marketing car tires, and the business pioneered tire mass manufacturing. Harvey S. Firestone had a close connection with Henry Ford, which he utilized to become the original equipment supplier of Ford Motor Company cars and an active participant in the replacement market. The company was sold to the Japanese Bridgestone Corporation in 1988.
Goodyear Formula 1 Tyres
The Goodyear Tire & Rubber Company is an American global tire manufacturing firm headquartered in Akron, Ohio, founded in 1898 by Frank Seiberling. Goodyear makes tires for automobiles, aircraft, commercial trucks, military and police vehicles, bikes, recreational vehicles, race cars, and large off-road gear. It also manufactures bicycle tires, having resumed production after an absence between 1976 and 2015. Goodyear, along with Bridgestone (Japan), Michelin (France), Continental (Germany), and MRF (India), was one of the top five tire manufacturers in 2017.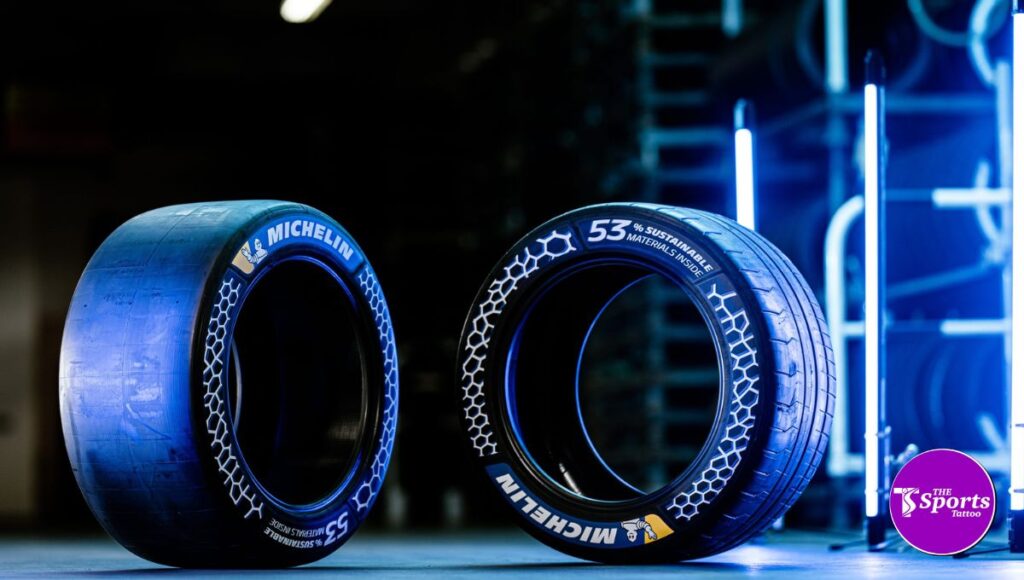 Michelin Formula One Tyres
Michelin Formula 1 Tyres: Michelin is a French multinational tire manufacturer headquartered in Clermont-Ferrand, France, in the Auvergne-Rhône-Alpes region. It is the world's second-largest tire producer, trailing only Bridgestone, and larger than Goodyear and Continental. It also owns the Kléber tire firm, Uniroyal-Goodrich Tire firm, SASCAR, Bookatable, Camso trademarks, and Michelin. Michelin is also recognized for its Red and Green travel guides, roadmaps, the Michelin stars awarded to restaurants by the Red Guide for their culinary, and its business mascot Bibendum, informally known as the Michelin Man, who is a humanoid made of tires.
Among Michelin's various inventions are the detachable tire, the neural (a rubber-tired metro tire), and the radial tire. Michelin produces tires for the Space Shuttle, airplanes, vehicles, heavy equipment, motorbikes, and bicycles. In 2012 the company made 166 million tires at 69 plants spread across 18 countries.
Pirelli F1 Tyres
Pirelli & C. S.p.A. is a multinational Italian tyre manufacturer in Milan, Italy. The firm, listed on the Milan Stock Exchange since 1922, is the world's sixth-largest tire producer, focusing on consumer production of tyres for cars, motorcycles, and bicycles. It has a commercial presence across over 160 countries in Europe, Asia-Pacific, Latin America, North America, and the post-Soviet nations. It has 19 production facilities in 13 countries and has a network of over 14,600 distributors and retailers. China National Chemical Corp. Ltd. (ChemChina) acquired a majority stake in Pirelli in 2015, with the Chinese state-owned company committing to keep the tire business's ownership structure in place until 2023.