Cricket
Cricket News
Mohammed Siraj opens up about the challenges he's overcome throughout his career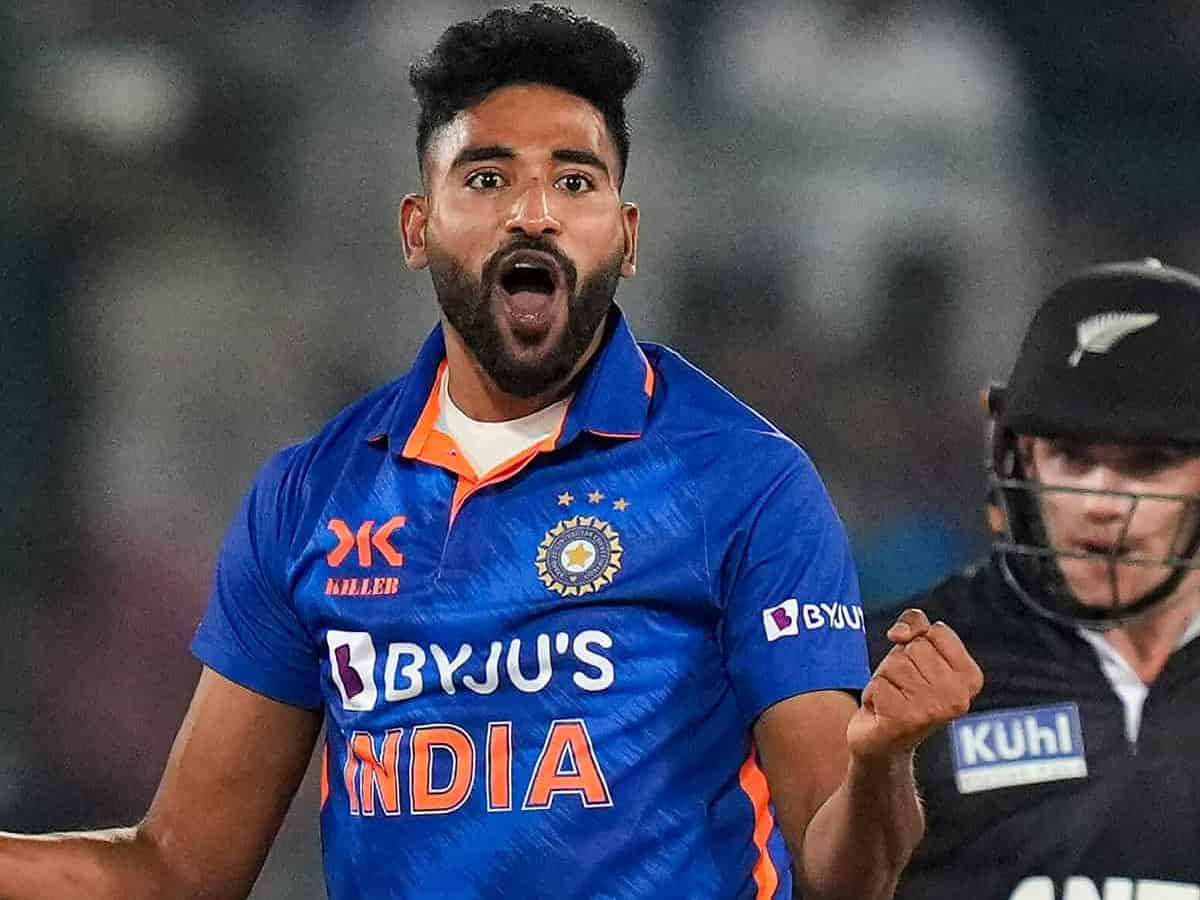 India's bowler Mohammed Siraj, a native of Hyderabad, recently spoke about the challenges he's overcome throughout his career. His late father could only afford to pay him INR 70 per day so that he could play cricket, which made it tough for him to follow his passion since cricketers often demand a sizable salary.
Siraj said he used to spend or save everything but forty rupees of the aforementioned sum and that he used to use the remainder to purchase other items. The 29-year-old went on to say that other players used to arrive in Mercedes and BMWs, while he rode his motorbike, the Platina.
Siraj, when asked about his connection with his father, said that the pacer's mother would chastise him for playing cricket, but that his father would always come to his defence. The Hyderabadi bowler spoke about how he often skipped class to focus on cricket and shared the story of his first financial success in the sport.
Mohammed Siraj opens up about the challenges he's overcome throughout his career
"My father used to give me 70 rupees every day. I needed 40 rupees for petrol in my Platina, which I had to push to start. Others would come to practice in Mercedes, BMWs, etc., while I would wait for them to leave so I could push my Platina and get it going. They didn't look at me and kept their distance before," Siraj said in the latest episode of the YouTube show Breakfast with Champions.
"When my mother yelled at me, she would say, "Your older brother is an engineer. How long will you keep letting time pass?' I would skip school to go play cricket. At home, only my dad would save me. He has helped me in many ways.
After 2013 (when his father told him not to study). In 2016, I played for Hyderabad in the Ranji Cup. But I used to play in a league in Hyderabad before that. I played for the club that my uncle ran, and in the first game, I took 9 wickets. I won 500 rupees, and I gave 300 rupees to my family at home," Siraj said.
In other news Jonty Rhodes responded to a Twitter user who said the LSG dugout was being pelted with objects by the fans