Sport Mediaset and FCInternews.it has recently reported that Newcastle United and Liverpool have expressed interest in Nicolo Barella. The 26-year-old midfielder, playing for Inter Milan, has caught the attention of these top Premier League clubs. His impressive form in the current season has indeed put him on the radar of several high-profile teams across Europe.
Newcastle United, since their recent takeover, have shown considerable ambition in the transfer market. The potential acquisition of Barella could signify a significant leap towards achieving their lofty aspirations. Notably, the midfielder's dynamism and creativity could enhance Newcastle's midfield operations.
Meanwhile, Liverpool, with a history of recruiting top talent, also see value in Barella. Liverpool manager, Jurgen Klopp, might see the midfielder as a useful addition to his squad. Indeed, Barella's skill set aligns with Liverpool's high-intensity, pressing style of play.
The interest from both clubs signifies Barella's rising stock in the football world. His consistent performances for Inter Milan have made him a coveted asset. Moreover, the midfielder's potential move to either Newcastle or Liverpool would underscore the Premier League's magnetic appeal to top European players.
For Barella, a move to the Premier League would be a significant step in his career. It would present him with an opportunity to test his skills in one of the world's most competitive leagues. In turn, such a challenge could foster his development as a player.
However, any potential move for Barella by Newcastle or Liverpool would not be straightforward. The midfielder's strong performances have inevitably raised his market value. Thus, securing his services would require a substantial financial outlay from either club.
Furthermore, the competition for Barella's signature is likely to be intense. Multiple top clubs from across Europe have reportedly shown interest in the midfielder. Consequently, Newcastle and Liverpool will have to present compelling propositions to lure Barella to their respective clubs.
You may also read:
Where will Nicolo Barella move to? – Newcastle United or Liverpool?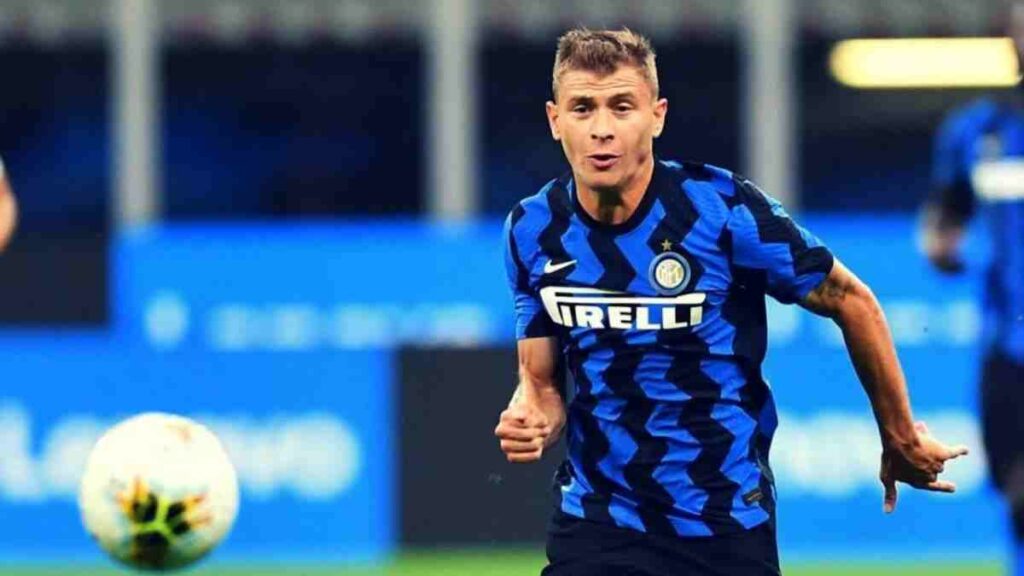 Despite these challenges, the pursuit of Barella could be rewarding for both Newcastle and Liverpool. His addition could bolster either team's midfield, providing much-needed depth and quality. As such, the pursuit of Barella could be a wise strategic move, despite the likely high transfer fee.
Of course, these are still early days in the Barella transfer saga. While both Newcastle and Liverpool are keen, no formal offers have been reported yet. However, the intrigue surrounding his potential move adds an exciting subplot to the upcoming transfer window.
In conclusion, the chase for Nicolo Barella exemplifies the highly competitive nature of football recruitment. The midfielder's stellar performances have positioned him as a sought-after player. As Newcastle and Liverpool reportedly express interest, the unfolding saga promises to be a fascinating narrative in the approaching transfer window.
The coming months will provide more clarity on Barella's future. Will he find himself on the shores of the River Tyne or the banks of the Mersey? Only time will tell, ensuring an enthralling summer for fans of Newcastle, Liverpool, and football at large.