Newcastle United is reportedly eager to offer Fabian Schar a new contract, as per Football Insider. The club wants to acknowledge his importance and contribution to the team. Schar's performances have been noteworthy since joining Newcastle from Deportivo La Coruna in 2018. He has established himself as a key figure in the squad.
The Swiss international's consistent displays have caught the attention of the Newcastle United hierarchy, who now aim to secure his long-term commitment. A new contract would not only demonstrate the club's appreciation for Schar's abilities but also serve as a statement of intent.
Newcastle United recognizes the value of retaining their best players and building a strong foundation for future success. Schar's impact extends beyond his defensive capabilities. He possesses an excellent range of passing and contributes to the team's build-up play.
His composure on the ball and ability to initiate attacks from the back have been instrumental in Newcastle's style of play. The desire to tie Schar down to a new deal indicates the club's ambition to build a competitive team and avoid losing key assets.
In recent years, Newcastle United has faced challenges in retaining their top talents. Contract renewals become crucial to secure the future stability of the squad. Schar's performances have not gone unnoticed by other clubs, and Newcastle is keen to fend off potential suitors.
A new contract would provide financial security for Schar, while also reaffirming his importance to the team. Negotiations for a new deal are expected to commence in the coming months, as both parties seek a mutually beneficial agreement.
The terms of the contract will likely reflect Schar's contribution, with a focus on his increased status within the squad. Newcastle United's proactive approach to contract discussions demonstrates their commitment to building a strong and cohesive team.
YOU MAY ALSO READ:
Securing Stability and Building for the Future: Newcastle United's Pursuit of Fabian Schar's Contract Renewal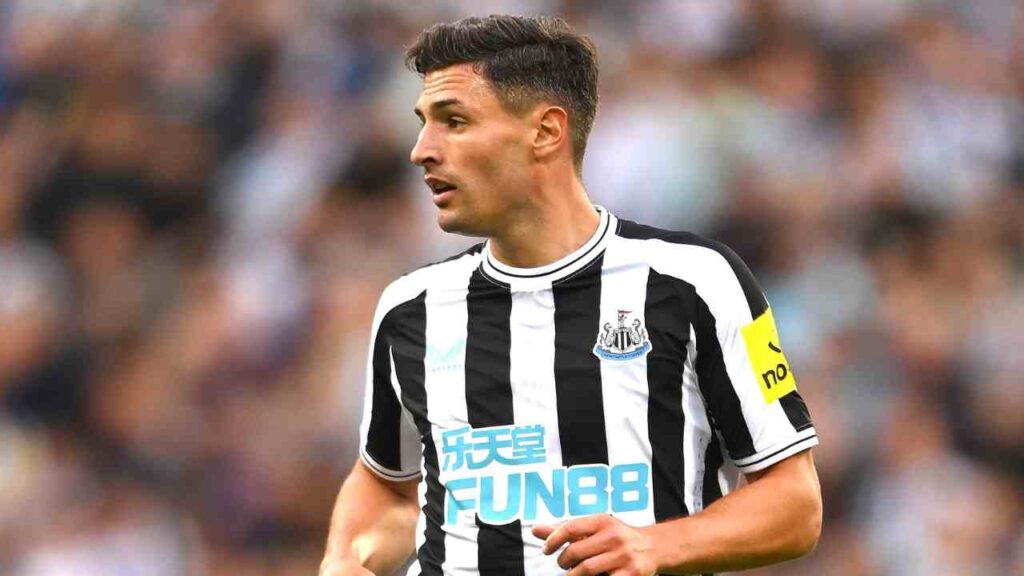 Schar's potential contract extension would be a significant boost for both the player and the club. It would not only enhance the defensive stability of the team but also send a positive message to other players within the squad.
Furthermore, a new contract for Schar could serve as a signal to potential transfer targets that Newcastle United is a club committed to retaining and rewarding its top performers. As negotiations unfold, fans will eagerly await news of Schar's contract situation, hoping for a positive outcome that secures his long-term future at the club.
In conclusion, Football Insider's report suggests that Newcastle United is keen to offer Fabian Schar a new contract. The club values his contributions and wants to recognize his importance within the squad. A contract renewal would symbolize the club's commitment to building a competitive team and retaining key assets. Negotiations are expected to take place in the near future, and fans will eagerly anticipate a positive resolution that secures Schar's future at Newcastle United.