NFL
Jimmy Garoppolo talks about his future after 49ers coach Kyle Shanahan says a return is still possible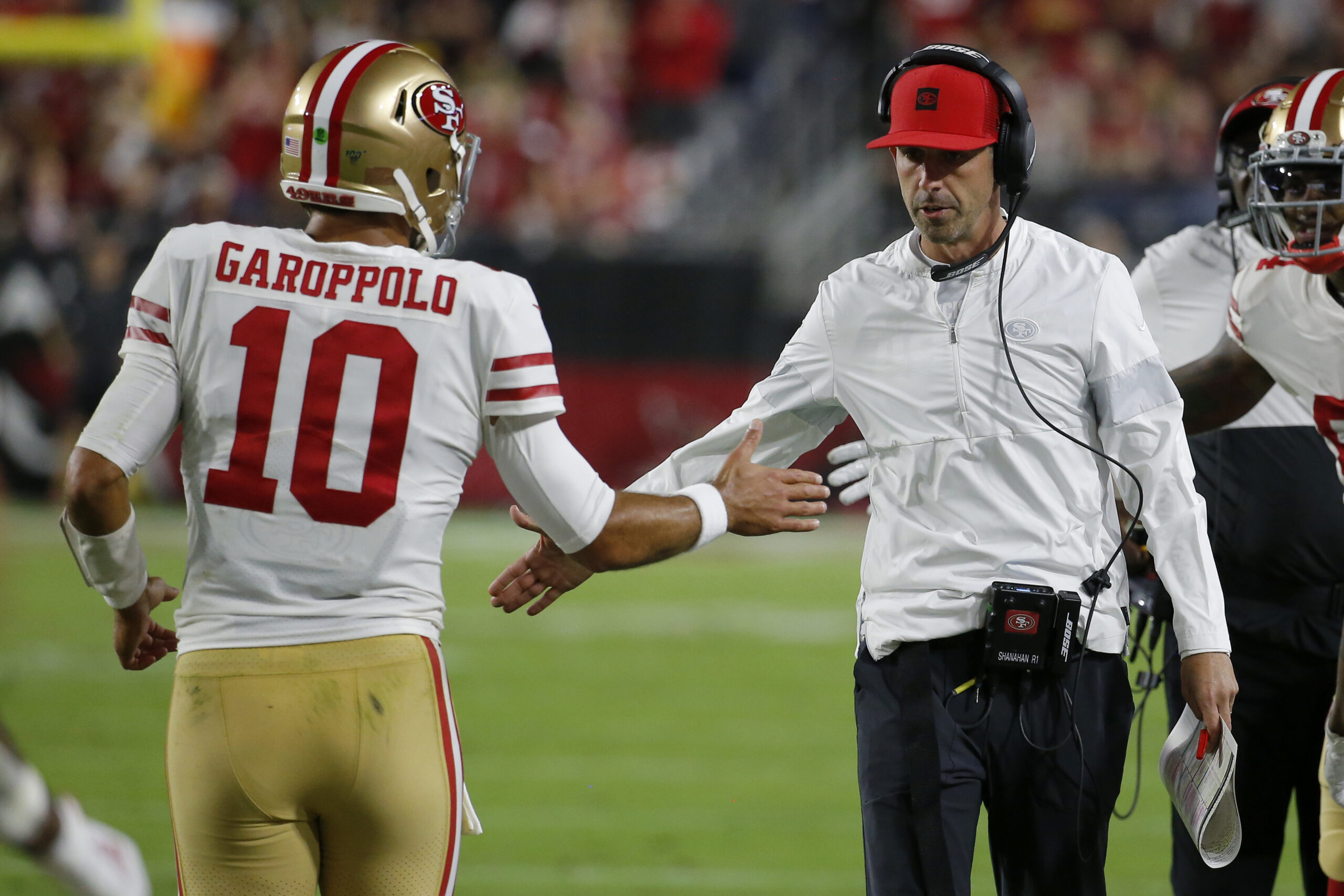 If the San Francisco 49ers' tragic defeat against the Los Angeles Rams in the Championship final confirmed one thing, it was the fate of 49ers Quarterback Jimmy Garoppolo. At Least that was what the fans and netizens were thinking till today. It was Garoppolo's mistake that cost them the Championship and they are probably better off without him.

However, the Niners head coach Kyle Shanahan dropped a bombshell today and suggested that the Illinois born Quarterback might be staying with them in 2022 despite the availability of Trey Lance on the roster and it has pretty much shocked everyone.

"There's a lot of good options there. A lot of cards are on the table," Shanahan said.

"If we knew exactly what was happening, we'd have told Jimmy."

Although Shanahan claimed that nothing is off the table, netizens have argued that we must see the bigger picture and that it is all a part of the 49ers' strategy. The Niners have a trade chip in Jimmy Garoppolo and they would not want to rob them off the leverage by agreeing beforehand that they want him to leave.

Kyle Shanahan even praised Garoppolo's contribution to the team. "In the two years that he's played, he's taken us to the Super Bowl and the NFC Championship Game," he said.
What Jimmy Garoppolo said
However, Garoppolo's words with the reporters did not at all match with the tone of his head coach. His tone was instead that of a farewell.

Garopollo said, "We've talked a little bit, I think more will happen in the days to come but yeah these guys have been very upfront about the whole thing. Was talking to John (Lynch) yesterday just about finding the right destination and whatever the future holds, just doing it the right way. Got a long career ahead of me so I'm excited about it, excited about the opportunities to come.

"I just want to go to a place where they want to win, that's really what I'm in this game for. I'm here to play football, I'm here to win football games and as long as I get that and good people around me, I think the rest will take care of itself."

However, he did mention that he will not close 'any door completely'.

Only time will tell what the future holds for the two parties.
Also Read:- Brian Flores sues NFL and its teams for alleged Racial discrimination