Pawan Kumar Sehrawat Biography: Pawan Kumar Sehrawat born on 9th July 1996 is an Indian Kabaddi player representing as a raider for India in internationals, Indian Railways in Nationals, and Bengaluru Bulls in VIVO Pro Kabaddi League. He is considered one of the world's best raiders through his skills. Pawan has set a record of highest PKL raid points with 346 points in 24 matches becoming PKL's top raider.
| | |
| --- | --- |
| Full Name | Pawan Kumar Sehrawat |
| Birthplace | New Delhi, India |
| Date of Birth | 9th July 1996 |
| Height | 172cm |
| Age | 27 years (as per 2023) |
| Nickname | High Flyer |
| Parent | – |
| Spouse | – |
| Kids | – |
| Sport | Kabaddi |
Let's dive deep into Pawan Kumar Sehrawat's life and talk about Pawan Kumar Sehrawat's Biography.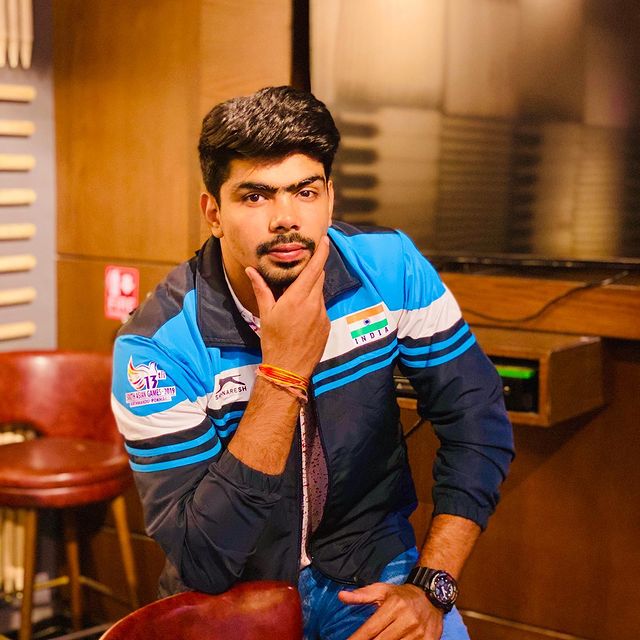 Pawan Kumar Sehrawat Biography: Early Life
Pawan was born in New Delhi, India in a middle-class family with no sports background. He had a fit and highly strengthened body from his childhood which motivated him to pursue a career in sports. He was greatly inspired by his father for his hard work. Pawan completed his graduation from Delhi University.
Pawan was not supported by her mother to pursue sports and was told to focus on studies to get a high-paid job. He started kabaddi from the age of 12 competing in school-level tournaments with his classmates.
His life was completely changed when he was given the opportunity to work in the Indian Railways by Coach Randhir Singh as a TT for which he took a drop from his studies. It helped his family to survive during the financial crises after the breakdown of his father's job.
While playing for the Indian Railways in Nationals, his teammates and coach were greatly impressed by his raiding skills which forced him to leave the role of defender and focus on raiding skills. indianbettingapp.com
Pawan Kumar Sehrawat Biography: Career
He has represented India in the 2019 South Asian Games where the Indian kabaddi team fabulously won a gold medal defeating Sri Lanka with a score of 51-18 points. 
He earned the gold medal for the Indian team at the Asian Kabaddi Championship 2023.
Pawan Kumar Sehrawat Biography: Pro Kabaddi League
Pawan was bought by Bengaluru Bulls in the 3rd season after getting impressed by his performance at the Senior National Kabaddi Championship and Federation Cup.
In his first season with Bengaluru Bulls, he scored 45 raid points and 8 tackle points in 13 matches.
In the 4th season of PKL, he was able to score just 11 raid points and 0 tackle points in 10 matches.
He represented Gujarat Fortune Giants in the 5th Season of PKL scoring a total of 9 points in 9 matches.
In these two seasons, Pawan had a cheerless performance which directly affected his confidence. He was quite confused about getting selected in any team for the next season.
But for god sake, he was selected by Bengaluru Bulls giving him a second chance to show his hidden talent, this cheered his confidence. In the 6th Season, he scored 271 raid points and 11 tackle points in 24 matches with an optimum effort helping his team win the 2018 PKL title.
In the 7th season, he scored the highest raid points in the history of PKL eclipsing the previous score of 302 points made by Pardeep Narwal with a score of 346 points and 14 tackle points in 24 matches.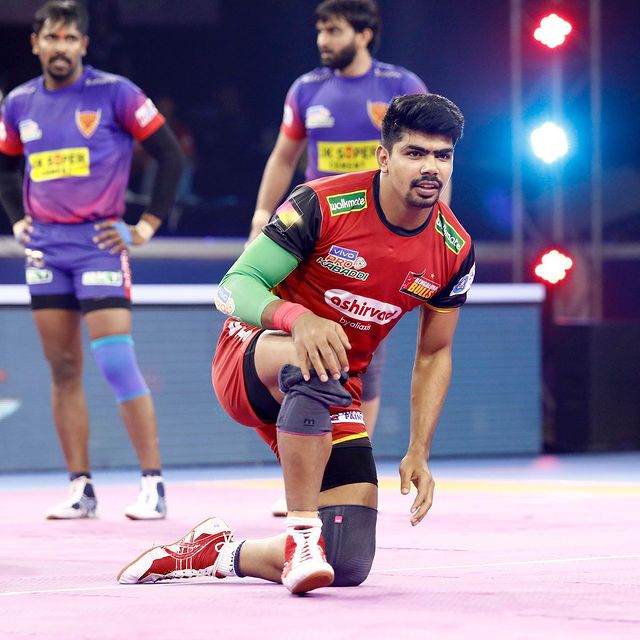 Pawan Kumar Sehrawat Biography: Family
Pawan has a brother named Vikas Sehrawat.
Pawan Kumar Sehrawat Biography: Wife and Kids
Pawan Kumar Sehrawat Biography: Awards and Achievements
South Asian Games 2019 – Gold.
Most Valuable Player of the tournament (PKL) – 2018.
PKL Champions – 2018.
Best Raider and Best All-Rounder – 2018, 2019.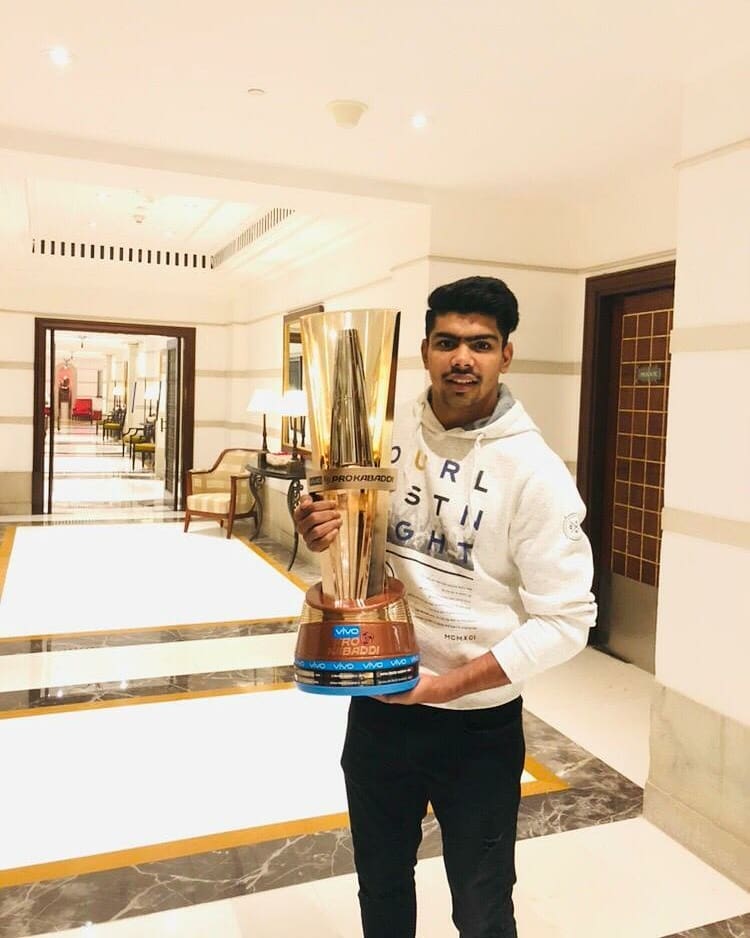 Pawan Kumar Sehrawat Biography: Records
Most Points in a single match – 39.
Most Points in a final match – 22.
2nd player to eclipse the score of 300 raid points in 2019.
Pawan Kumar Sehrawat Biography: Social Media
Bengaluru's ready to soar to new heights with 'Hi-Flyer' Pawan Sehrawat continuing their charge!

As he becomes @BengaluruBulls' Elite Retained Player, describe your reaction in one emoji.#vivoProKabaddiPlayerAuction pic.twitter.com/tq6n2wUfhp

— ProKabaddi (@ProKabaddi) August 21, 2021