Players Biography
Priyam Garg Biography (Cricket– India ): Early Life, Career, IPL 2021, Family, Wife, Kids, Girlfriend, Awards, Achievements, Records, Social Media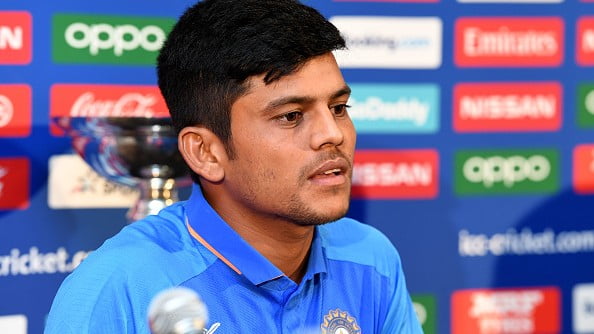 Priyam Garg Biography
PRIYAM GARG born on 30th November 2000 is a highly skilled batsman from India who captained the Indian U-19 cricket team which was a bit away from winning the 2020 U-19 Cricket World Cup. He retained with the IPL team of SRH (Sunrisers Hyderabad) for the 2021 Indian Premier League and appears for the state team of Uttar Pradesh in domestic cricket tournaments. Priyam is widely regarded for his batting skills and hit high scorers and faced huge fame after scoring a double century in the 2018-2019 Ranji Trophy.
| | |
| --- | --- |
| Full Name | Priyam Garg |
| Birthplace | Meerut, Uttar Pradesh, India |
| Date of Birth | 30th November 2000 |
| Height | 175cm |
| Age | 21 years (as per 2021) |
| Nickname | – |
| Parent | Naresh Garg (father) Kusum Devi (mother) |
| Spouse | – |
| Kids | – |
| Sport | Cricket |
Let's dive deep into Priyam Garg's life and talk about Priyam Garg's Biography.
Priyam Garg Early Life
Priyam was born in a family with a financial crisis to a driver Naresh Garg (father) and housewife Kusum Devi. He was highly skilled in the sport and started playing the sport from the age of 6. Priyam was never supported by his father and played the sport running away from the house early morning and returned in the evening. He was always scolded and not allowed to play the sport.
His uncle was highly impressed with his batting skills while watching him win a match single-handedly and convinced his parents to allow him to pursue a further career in the sport. Without wasting any time, he left for Meerut to train at the Victoria PlayGround which was almost 20 km away from his hometown.
After few months of regular training, he was the youngest cricket player to be selected to appear at the U-14 state team trials at Kanpur. He was continuously rejected three times and lost all the hopes to get selected. Priyam left the sport and started taking care of his ill mother. His mother died in 2011 which demoralized him from playing the sport. On the recommendation of his coach Sanjay Sir, he started training and give a last chance for the trials and fortunately was selected.
He made his List A debut for the senior state team of Uttar Pradesh at the 2018-2019 Vijay Hazare Trophy.
Also Read – Cameron Delport's Biography.
Priyam Garg Career
He made his first astonishing appearance at the 2018-2019 Vijay Hazare Trophy.
After few months while debuting at the 2018-2019 Ranji Trophy, he scored fifty in the first match of Uttar Pradesh in the tournament against Goa. In the tournament, he had an astonishing performance and received immense fame and recognition. He scored 814 runs in 10 matches.
Soon after, he represented the state team at the 2018-2019 Syed Mushtaq Ali Trophy.
Priyam also made his appearance at the 2019 Deodhar Trophy.
His domestic performances helped him get selected in the Indian U-19 squad. Soon he was adjudged as the captain of the U-19 cricket team for the 2020 U-19 World Cup which was held in South Africa.
In the World Cup, Priyam's captaincy led the team till the finals but was unfortunate to grab the trophy getting conquered by Bangladesh in the finals. It was the chance for the Indian team to grab their sixth championship.
For his excellent captaincy and performance throughout the tournament, he was signed to SRH (Sunrisers Hyderabad) for the 2020 Indian Premier League.
In the league, he played 14 matches scoring 133 runs with a run rate of 14.77 with the best score of 51 runs.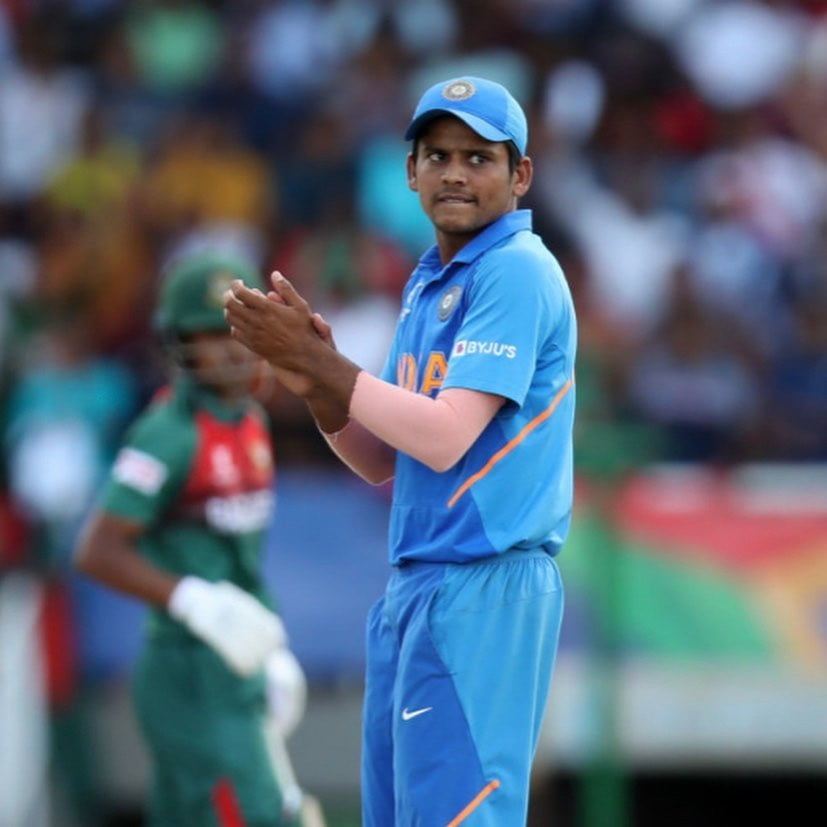 Priyam Garg Indian Premier League 2021
Priyam was retained with SRH for the 2021 Indian Premier League.
Also Read – Okhule Cele's Biography.
Priyam Garg Family
Priyam was born financially unstable family to a car driver Naresh Garg (father) and Kusum Devi (mother).
His father also sold milk and did other less paid jobs to meet the financial expenses of the family.
He lost his mother in 2011.
Priyam has a total of five siblings with two brothers and three sisters named Shivam, Ritik, Pooja, Jyoti, and Reshu.
His brother, Shivam is a Pharmacist.
Priyam Garg Wife and Kids
Priyam Garg Awards and Achievements
Priyam Garg Records
Priyam Garg Social Media
October 14, 2020