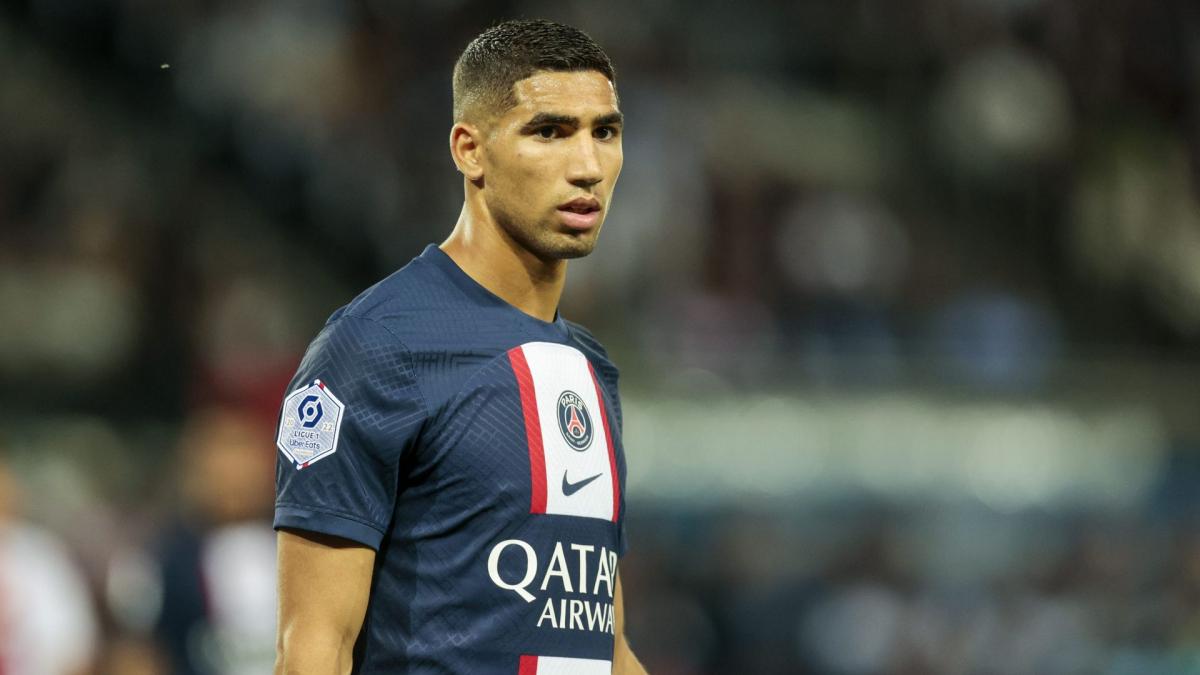 PSG Transfer News: According to Fichajes, Achraf Hakimi has shown interest in a summer transfer back to Real Madrid. The star player, who reached the semifinals of the World Cup, is willing to leave Paris Saint-Germain. However, talks between the two teams might potentially reopen a tricky door that has been closed for some time.
In the summer, Achraf Hakimi will look back on the season and maybe just remember the triumph he had with Morocco in Qatar. The World Cup semi-finalist played really well for his national team. However, his club performance has been declining for quite some time.
Hakimi got off to a great start at Paris Saint-Germain. However, since Christophe Galtier's arrival, his play has deteriorated. The 24-year-old defender has been the subject of much criticism this season due to his numerous dubious performances.
PSG Transfer News: Is Achraf Hakimi leaving PSG for Real Madrid?
He has not adjusted well to Galtier's four-man defense. The fullback's formerly lauded attacking prowess has been hampered as a result. Hakimi's position has fueled rumors that he wants to leave Paris Saint-Germain this summer in search of fresh challenges.
Manchester United, among other Premier League teams, has been mentioned as a possible destination. Any side interested in signing the World Cup semi-finalist would have to pay a hefty sum.
Although Chelsea showed interest, the Blues are not expected to make a formal offer any time soon. Now, the story indicates that Hakimi wants to revive his career at the Bernabeu by signing with Real Madrid this summer.
Hakimi's early career was shaped by his time at Real Madrid. Since then, he has spent two seasons at Paris Saint-Germain after appearing for Borussia Dortmund and Inter Milan. Real Madrid is interested in him, and if he decides he wants to play in Spain again, it might potentially unlock a difficult door that had been closed for some time.
PSG Transfer News: According to reports, PSG forward Achraf Hakimi wants to return to Real Madrid. However, a transfer would likely be fraught with obstacles
As a result of the fiasco involving Kylian Mbappe, relations between Real Madrid and PSG are tense at best. While the Frenchman ultimately decided to stay and sign a new deal in Paris, rumors persist that he will soon be moving to Madrid.
Given their history, PSG would not let Hakimi go for a low price, especially to Madrid. The Spanish giants are apparently willing to make a substantial cash offer, but PSG's demands may force them to withdraw from the competition.
Hakimi's future is uncertain, although a return to Real Madrid is a possibility. A deal is still possible, but it would require the two sides to take their relationship to a new, more complex level.
In other news Aston Villa Transfer News: Is Giovani Lo Celso leaving Tottenham for Aston Villa?