Cricket
Cricket News
Ravi Shastri Selects His Combined XI For The ICC World Test Championship 2021-23
Shastri's Dream Team: Crafting the Ultimate XI for ICC World Test Championship 2021-23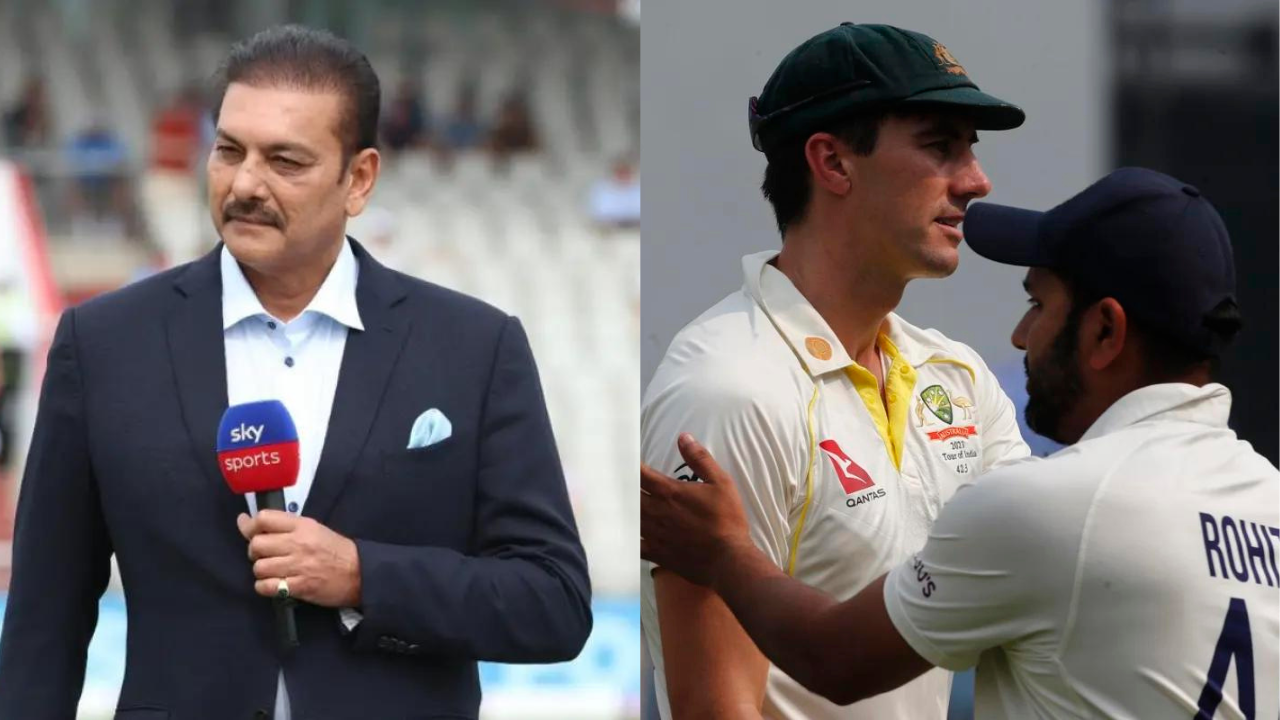 WTC Final 2023: For the next 2021–23 ICC World Test Championship (WTC) Final between India and Australia, legendary cricket coach Ravi Shastri has picked his best combined XI. It's interesting that just four Indian cricketers make his combined team roster for the big match.
On June 7 at London's Oval, the two ferocious rivals will face off in a One-off Test for the coveted mace. The matchup couldn't come at a more pivotal time for the sport. After being asked to choose his best XI consisting of players from both countries, former India cricket captain and head coach Ravi Shastri picked just four Indians and seven Australians.
Ravi Shastri Selects His Combined XI For The ICC World Test Championship 2021-23
According to ICC, Shastri expressed his preference for Rohit Sharma as the captain due to his greater experience compared to Pat Cummins. Shastri acknowledged that if Steve Smith were the captain of Australia, the situation might be different. However, given the choice between Cummins and Sharma, Shastri believed Rohit would come out on top.
YOU MAY ALSO READ:
When discussing the selection for the number three position, Shastri found it to be a closely contested decision between Usman Khawaja and Shubman Gill. While Gill is an emerging young star and an impressive player, Shastri favoured Khawaja based on his current form and consistent run-scoring over the past couple of years.
For the subsequent batting positions, Shastri regarded Marnus Labuschagne as an obvious choice for number three due to his outstanding performances in Test cricket. He placed Kohli at number four for his remarkable achievements over the years, followed by Smith at number five, considering their exceptional skills and the value they bring to the team. Considering Ben Stokes' fitness concerns, Shastri opted for Jadeja at number six, emphasizing the balance he provides to the side.
In terms of the bowling line-up, Shastri explained his preference for Nathan Lyon over Ashwin, primarily due to Lyon's impressive record in overseas conditions. He emphasized the importance of having two spinners, complemented by three outright fast bowlers. Shastri specifically mentioned Starc as a valuable addition to the team due to his pace and the variety he brings as a left-arm fast bowler.
Shastri's combined Test XI: Rohit Sharma (c), Usman Khawaja, Marnus Labuschagne, Virat Kohli, Steve Smith, Ravindra Jadeja, Alex Carey, Pat Cummins, Mitchell Starc, Nathan Lyon, Mohammad Shami