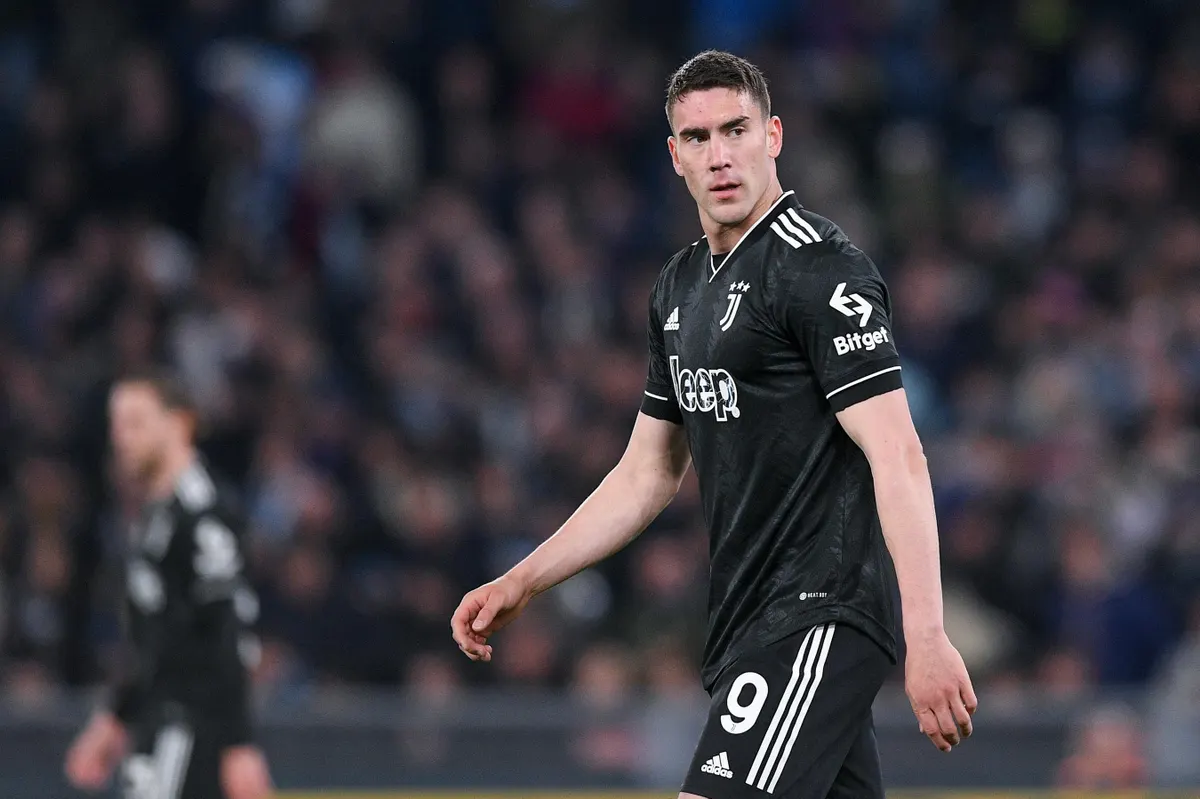 Real Madrid Transfer News: Reports from the Spanish media source AS indicate that Real Madrid will have the opportunity to acquire Dusan Vlahovic during the next summer transfer window. The striker for Juventus has been offered to Los Blancos via intermediaries. The Serie A powerhouses are demanding €100 million to release the Serb.
Since moving to Juventus in January 2022 from Fiorentina, Dusan Vlahovic's life has been anything but smooth sailing. The 23-year-old made great strides in his time at La Viola, particularly in the last year. While he has had his moments, his inconsistency in the final third has coincided with Juventus' struggles.
The Serbian international has struggled this year, with only 12 goals and four assists in 37 games played across all competitions. Because of Juventus' off-field drama, Vlahovic's future with the club is questionable. Real Madrid and other interested parties may gain from such a scenario this summer.
In the next summer transfer window, Real Madrid is expected to actively pursue a world-class forward. The Merengues need a replacement for Karim Benzema in addition to a replacement for Mariano Diaz. Despite the Frenchman's stellar play over the last five years, Real Madrid has been forced to deal with physical concerns.
Real Madrid Transfer News: As reported by intermediaries, Serie A club Juventus has given Real Madrid the opportunity to acquire Dusan Vlahovic this summer
The Real Madrid captain has been out for a number of games this year owing to various ailments. And because they can't win another La Liga championship without Benzema, the current champions of Spain need to find a replacement. Intermediaries have offered Vlahovic to Los Blancos after Real Madrid's interest in many attackers.
Real Madrid has long been interested in the 23-year-old striker. Therefore, Los Blancos should take advantage of this opportunity to sign the Juventus attacker. The Serie A powerhouses, though, are seeking €100 million to release the Serb. It's also not certain that Real Madrid will pay that kind of money to sign Vlahovic.
In addition to Vlahovic, Real Madrid has its eye on Harry Kane. Just like the Juventus forward, the England captain will command a price tag of around €100 million should he decide to leave his current club this summer. It will be exciting to watch who moves into the centre-forward position at Santiago Bernabeu.
In other news Potential summer suitors for Gleison Bremer include Newcastle United and Tottenham