Cricket
WATCH: Rohit Sharma plays a beautiful Uppercut for a six off Ollie Robinson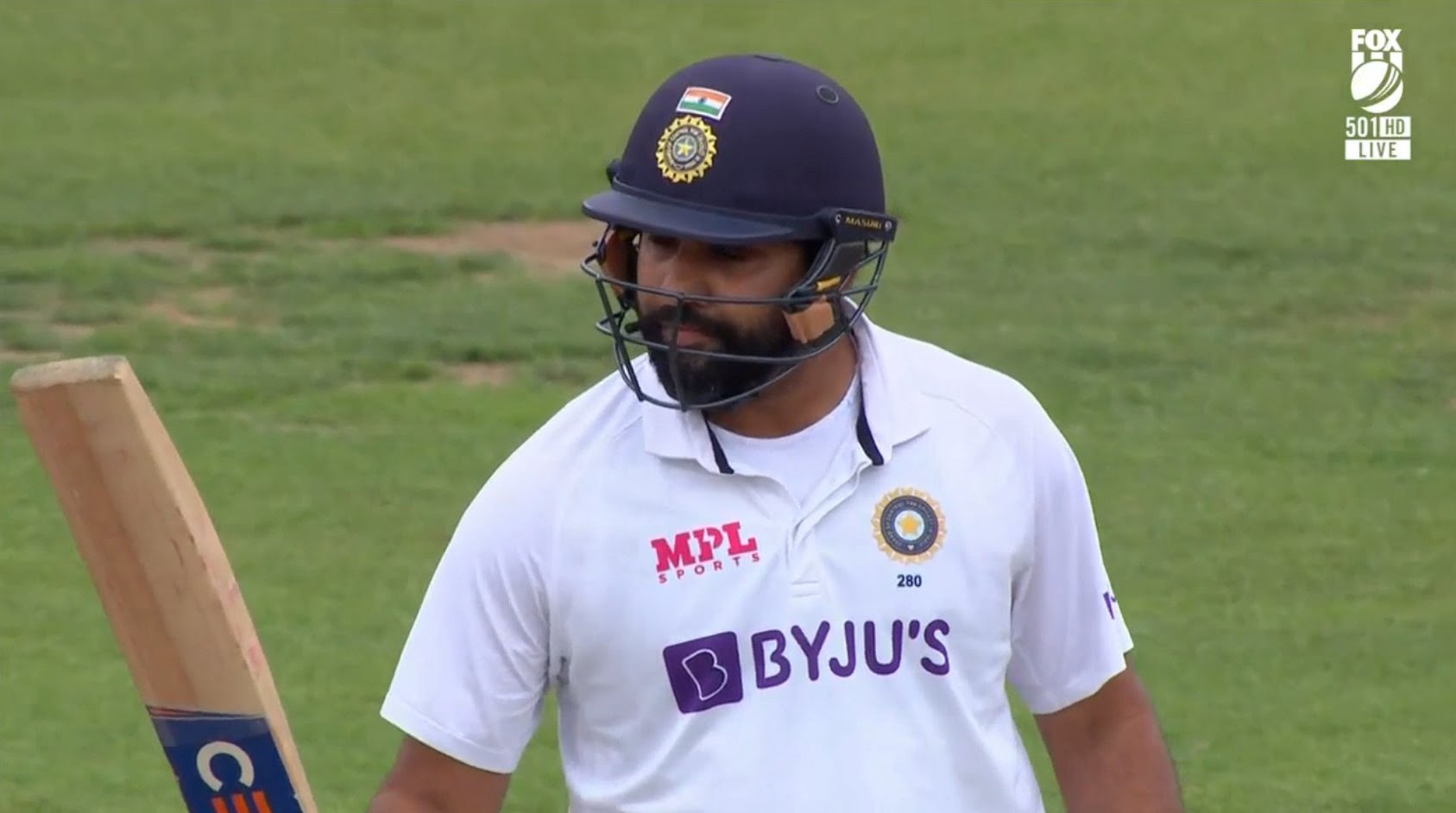 In the game of cricket, winners are those who learn from their previous mistakes and work on those areas till they achieve perfection in it. Indian opener Rohit Sharma gave a brilliant example of this same saying in today's Day 3 of the annoying third test between India and England, which India are leading 1-0.
Also Read:- WATCH: Jarvo enters the field once again to play for India in the middle order !

Hitman Rohit Sharma departed in the last match in the strangest manner, while trying to play a loose pull shot that cost him his wicket, India were in a delicate situation at that point and Rohit Sharma losing his wicket in such an irresponsible fashion is being criticized by many, especially by the cricket analysts.

However, he has proved everyone wrong by playing a phenomenal uppercut off the same delivery that dismissed him in the first match. He definitely learnt from his mistakes, acted on his weak parts perfectly and then brought his new and improved version to the field. In the second delivery of the 15th over, English pacer Ollie Robinson went for a body line bouncer targeting Rohit Sharma's head but Rohit was fast enough to counter it this time. He glanced the ball over his head (backwards) to send the ball off for a six. It was his first six of the innings.
Watch Rohit Sharma's Six
Also Read:- WATCH: Rishabh Pant asked to remove the taping on his gloves by the Umpires

Rohit Sharma had been on the front foot from the very beginning on Day 3. He started attacking right from the first ball and went on to score 59 off 156 from the first ball till the last. Unfortunately, moments after completing his century, Rohit Sharma had to depart to 59. It was the same Ollie Robinson who took the revenge of that six and dismissed the Hitman.
Also Read:- WATCH: Chris Gayle shatters glass with a powerful six in the Carribean Premier League