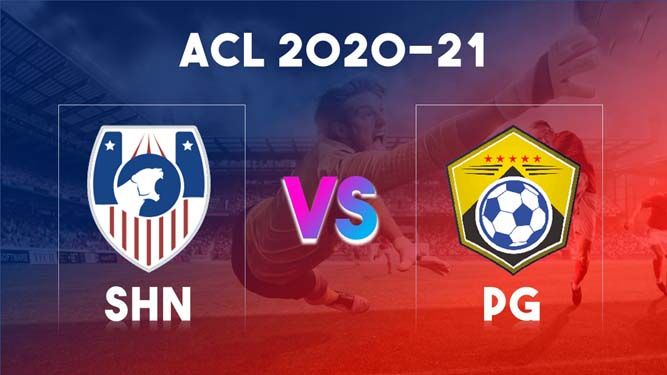 SHN vs PG Dream11 Prediction | Shanghai Shenhua will take on Perth Glory in the last match of today's AFC Champions League fixtures. Shanghai Shenhua holds the third position in the league standings of Group-F, with six points in their account. On the other hand, Perth Glory holds the last position in the league standings of Group-E, with zero points in their account. Here is the Dream11 prediction for today's match.
🐯 Ulsan Hyundai remain 🔝 of Group F after another late win.

🤔 Can FC Tokyo draw level on points when they meet Monday? #ACL2020 pic.twitter.com/fUyJ5r0B4M

— #ACL2020 (@TheAFCCL) November 28, 2020
SHN vs PG Match Details:
Date: November 30, 2020
Time: 6:30 PM IST
Venue: Education City Stadium
SHN vs PG Broadcast Details:
Broadcasts for this match in India are not yet available, but you can watch live scores on many websites across the internet.
SHN vs PG Key Players:
Shanghai Shenhua: Yu Hanchao, Xinli Peng.
Perth Glory: Daniel Stynes, Jonathan Aspropotamitis.
SHN vs PG Squads:
Shanghai Shenhua (SHN):
Ma Zhen, Li Shuai, Zhu Chenjie, Sun Kai, Kim Shin-Wook, Baojie Zhu, Bsi Jiajun, Yue Zhu, Fulang Aidi, Feng Xiaoting, Wen Jiabao, Giovanni Moreno, Yu Hanchao, Liao Haochuan, Cao Yunding, Stéphane M'bia, Wang Weicheng, Wang Haijian, Pinto Luisinho, Yang Xu, Liu Ruofan, Sun Shilin, Qian Jiegei, Fidel Martínez, Bi JinHao, Zhao Mingjian, Zhu Jianrong, Gao Di, Xinli Peng, Qin Sheng, Zhou Junchen, Miller Bolaños.
Perth Glory (PG):
Daniel Margush, Jackson Lee, Liam Reddy, Tando Velaphi, Alex Grant, Daniel Walsh, Dino Djulbic, Ivan Franjic, Jacob Tratt, James Meredith, Josh Rawlins, Osama Malik, Riley Warland, Tarek Elrich, Tomislav Mrcela, Christopher Oikonomidis, Dane Ingham, Diego Castro, Jake Brimmer, Juande Lopez, Kristian Popovic, Neil Kilkenny, Trent Ostler, Vince Lia, Yianni Perkatis.
SHN vs PG Predicted XI:
Shanghai Shenhua: Li Shuai, Zhang Lu, Zhao Mingjian, Yu Hanchao, Cao Yunding, Xinli Peng, Fidel Martinez, Feng Xiaoting, Qian Jiegei, Giovanni Moreno, Xu Yang.
Perth Glory: Tando Velaphi, Luke Bodnar, Alex Grant, Brandon Wilson, Daniel Staynes, Bruno Fornaroil, Gabriel Popovic, Osama Malik, Jonathan Aspropotamitis, Darryl Lachman, Neil Kilkenny.
Dream11 Team for today's match:
Goal-Keeper
1) L Shuai
Defender
2) Z Mingjian
3) Z Lu
4) L Bodnar
5) A Grant
Mid-Fielder
6) C Yunding
7) Y Hanchao
8) D Stynes
9) B Wilson
Forward
10) F Martinez
11) B Fornaroli