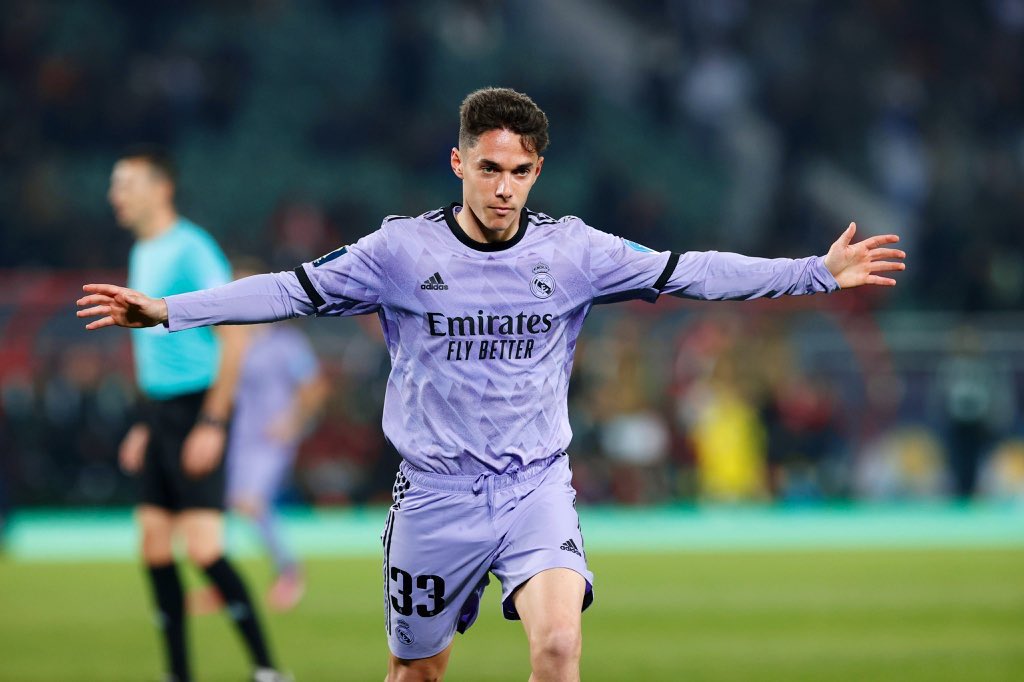 Valencia Transfer News: The media site Fichajes has reported that Sergio Arribas is of interest to Valencia. The struggling giants are monitoring the situation with the young potential, who is 21 years old. If Real Madrid's midfielder chooses to try something new this summer, Los Che will be there to help him get started.
Sergio Arribas has been a member of Real Madrid for almost a decade, and the club has been his primary professional home for the majority of his life. The Spaniard has played for both Perez Galdos and CD Leganes' youth teams. Despite his strong performance for the Castilla team, he has improved greatly since joining Real Madrid in 2012.
He's just 21, yet the 21-year-old has seen little action with the first squad. He hasn't had the best 2022–23 season, but in 36 games, he has 19 goals and seven assists. The Real Madrid first team has used Arribas four times. While several La Liga clubs, including Valencia, are interested in signing him, his immediate future is uncertain.
Staying in La Liga beyond the 2022–23 season is Valencia's top priority. And they'll be able to retool the first team to improve their standing in the standings. Keeping their La Liga status is also important for luring star players over the offseason.
Valencia Transfer News: Reports indicate that Valencia will attempt to acquire Real Madrid's Sergio Arribas during the next summer transfer window
Real Madrid Castilla has a chance at promotion to Spain's second division, so it's doubtful that Arribas would sign with a team playing in the Segunda Division. However, the 21-year-old Real Madrid prospect may be enticed by the chance to play for a La Liga club.
The Spanish forward will help Valencia score more goals this season. Several other La Liga clubs are also interested in signing the youngster, so Los Che won't have it easy. There have been rumors that Real Valladolid and Real Sociedad are interested in signing him.
When the summer transfer market opens, it will be intriguing to see whether Real Madrid is willing to let Arribas go permanently. If not, the 21-year-old may be forced to seek elsewhere, since he has likely achieved his potential in the lower divisions of Spanish football.
In other news Aston Villa set to hire Barcelona's technical director, Mateu Alemany