Fantasy Cricket Tips
BCC vs UCC Dream11, MPL, My11Circle Fantasy Cricket Prediction, Team News, and Top Picks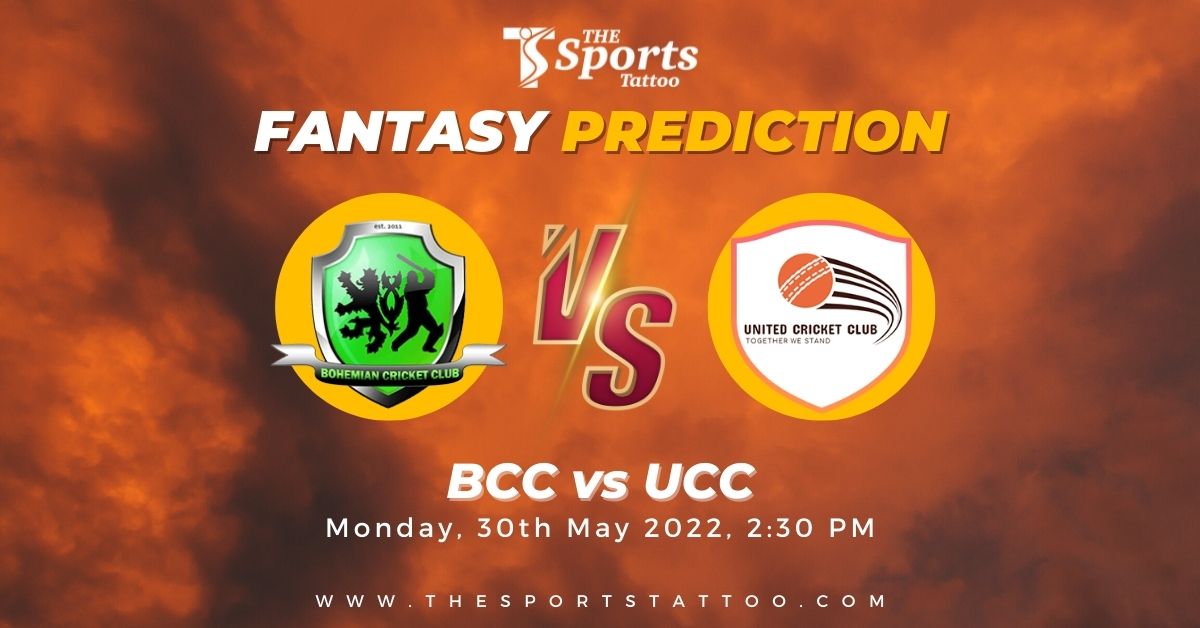 BCC vs UCC Dream11 Prediction: Bohemian will take on United in the 2nd match of today's FanCode ECS Czech Republic 2022 fixtures. Both teams will be playing their first game of the tournament and are unaware of the pitch conditions.
Bohemian is a strong team. Sahil Grover and Pratap R Jagtap are expected to open the inning for this team. Imran ul-Haw and Saqlain Saqib will be handling the middle order duties while Arif Javed and Nimal Kumar are expected to lead the pace attack of the team.
On the other hand, the United is an experienced team as well. Skipper Pramod Bagauly is going to open the inning along with Abhimanyu Singh. Shyamal Joshi and Neelesh Pandit are going to handle the middle order duties while Mustafa Nawab and Kunal Deshmukh are going to lead the pace attack of the team. Let's take a look at the BCC vs UCC Dream11 Match Prediction and Dream11 team for today match.
BCC vs UCC Dream11 Today Match Prediction Details
FanCode ECS Czech Republic 2022
Bohemian vs United
Date: Monday, May 30, 2022
Time: 2:30 PM
Venue: Vinor Cricket Ground, Prague
Follow the Live Cricket Scores on the Sports Tattoo
Bohemian vs United match will be streamed online on the Dream11 sponsored FanCode app. Viewers can also watch live scores on The Sports Tattoo.
BCC vs UCC Dream11 Prediction Today – Team News
Bohemian (BCC):
Waqar Azeem, Md Ali, Ashok Reddy, Sahil Grover, Nirmal Kumar, Sazib Bhuiyan, Dinesh Thakur, Tauqueer Sardar, Saqlain Mukhtar, Pratap Jagtap, Kshiteej Puri, Ritik Tomar, Waseem Sardar, Sabawoon Davizi, , Imran Ul Haq, Kamal Singh, Saurabh Kakaria, Waheed Rehman, Ali Waqar, Muhammad Nabeel, Muhammad Zubair, Shohas Farhad, Ravindra Singh, Zahid Mahmood, Sumit Pokhriyal, Arif Javed, Muhammad Usman, Javed Iqbal, Surjeet Singh, Amrit Rai.
United (UCC):
Rhuturaj Magare, Ambar Kachale, Piyushsingh Baghel, Pawan Kukreja, Ravi Gorhe, Arpan Shukla, Meet Parikh, Abhimanyu Singh, Chaitanya Parchure, Ghanshyam Kumar, Amandeep Bindra, Zahid Iqbal, Ayush Sharma, Saurabh Awati, Manish Jangid, Vikrant Godara, Mustafa Nawab, Shyamal Joshi, Abhinandan Modgil, Pramod Bagauly, Amit Pangarkar.
BCC Probable11:
Sahil Grover (wk), Pratap R Jagtap, Amritpal Rai, Imran ul-Haq, Saqlain Saqib Mukhtar, Ritik Tomar, Sabawoon Davizi, Javed Iqbal, Ali Waqar, Arif Javed, Nirmal Kumar.
UCC Probable11:
Pramod Bagauly (c), Abhimanyu Singh (wk), Ayush Sharma, Shyamal Joshi, Neelesh Pandit, Chetan Sharma, Amit Pangarkar, Saurabh Awati, Mustafa Nawab, Piyushsingh Baghel, Kunal Deshmukh.
BCC vs UCC Team News:
Bohemian Team News – No injury updates are available
United Team News – No injury updates are available
BCC vs UCC Dream11 Top Picks & Key Players
Bohemian–
Javed Iqbal
Saqlain Mukhtar
Saurabh Kakaria
United-
Pramod Bagauly
Ayush Sharma
Saurabh Awati
BCC vs UCC who will win today match?
As per our Dream11 expert today, the United are expected to win this game. However, the results can be different as both teams are equally good.
Also Check: BCC vs PCC Dream11, MPL, My11Circle Fantasy Cricket Prediction, Team News, and Top Picks
BCC vs UCC Dream11 Team for Today
Wicketkeeper:
1) P R Jagtap
Batsman:
2) A Rai
3) I ul-Haq
4) A Pangarkar
5) P Baghel
All-rounder:
6) J Iqbal
7) R Gorhe
Bowler:
8) A Waqar
9) A Javed
10) N Kumar
11) A Shukla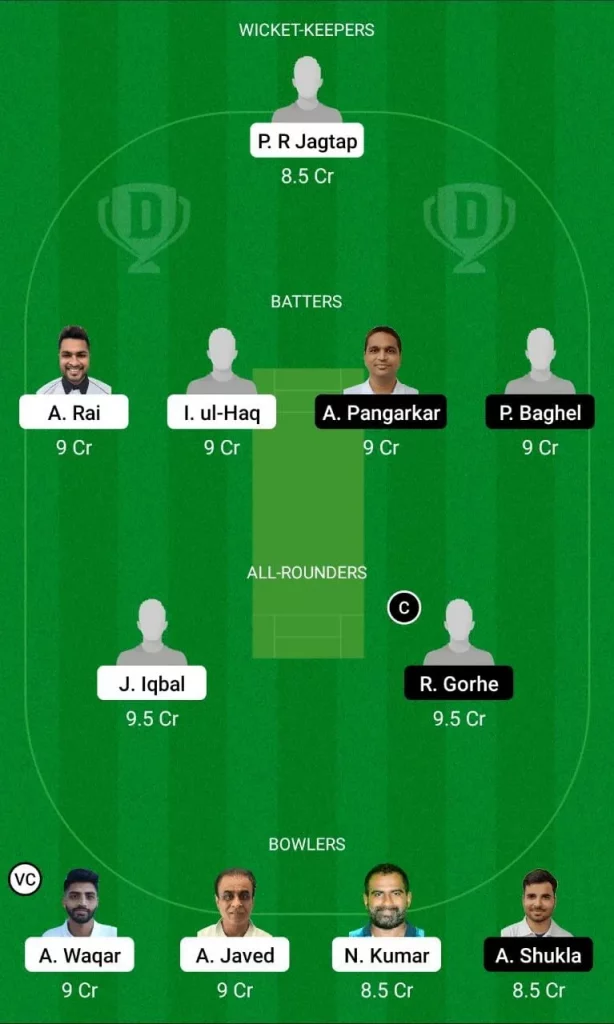 Dream11 team shown here is only a match before the team and the original team can be different after the release of lineups.