According to Milan News, a prominent development has emerged in the transfer market. Chelsea, the English Premier League giants, have reportedly made a €60 million offer for Mike Maignan. The AC Milan goalkeeper has been in outstanding form since donning the Rossoneri jersey two seasons ago. Chelsea's interest in him comes as the club seeks a reliable solution to their goalkeeping woes ahead of the next season.
Firstly, let's consider why Maignan has piqued Chelsea's interest. The AC Milan stopper has displayed top-notch performances consistently, helping the Rossoneri stay competitive in Serie A. His impressive shot-stopping ability, command of the penalty area, and composure under pressure make him an attractive prospect for any top-tier club. Thus, it's no surprise that Chelsea is eager to bring him on board.
The motivation behind Chelsea's €60 million bid becomes clearer when we take a look at their current goalkeeping situation. The Blues have faced uncertainty between the sticks, leading to a lack of confidence in their existing options. Seeking a new goalkeeper ahead of the next season seems a logical move to address this predicament.
The prospect of landing Maignan is appealing for Chelsea. His addition could bolster their defensive unit significantly, providing them with much-needed stability. Not only would Maignan bring his goalkeeping prowess, but his experience and leadership would also be invaluable for a team aspiring for domestic and European success.
However, the path to securing Maignan's signature isn't devoid of challenges. Firstly, Chelsea's bid must meet AC Milan's valuation of the player. The Rossoneri, who have benefited immensely from Maignan's services, might command a higher fee. Also, given Maignan's crucial role at Milan, the club might be reluctant to part ways with him.
Furthermore, other top-flight clubs could potentially enter the fray for Maignan. The goalkeeper's exceptional performances haven't gone unnoticed, and it wouldn't be surprising if other teams express interest in him. Hence, Chelsea must stay vigilant and decisive to outbid potential competitors.
You may also read:
Will Mike Maignan move to Chelsea?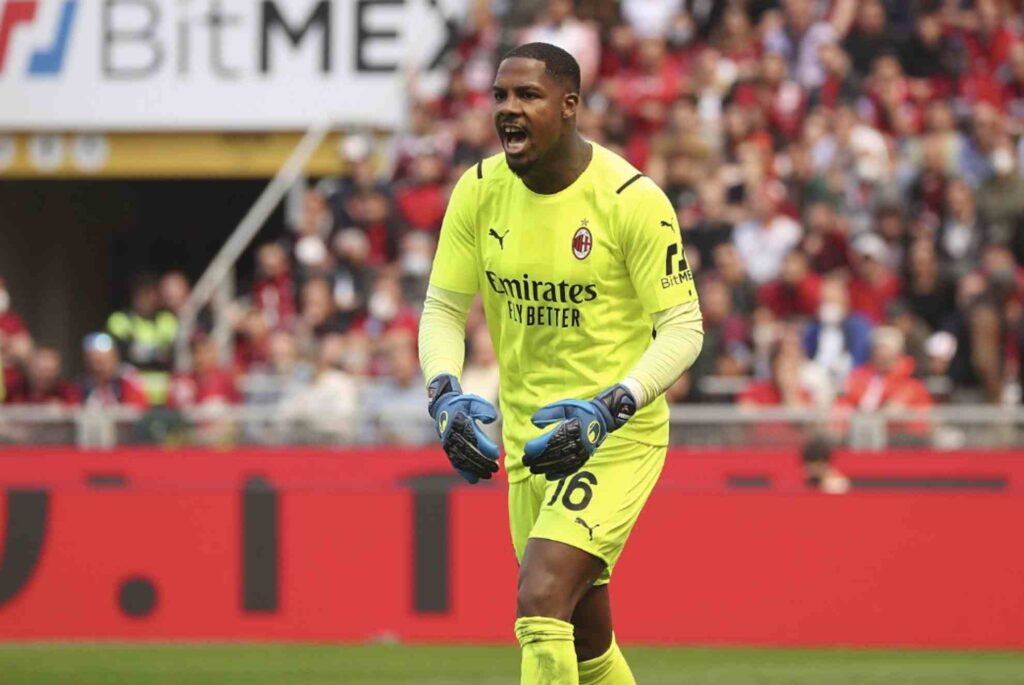 A move to Chelsea could also be enticing for Maignan. The opportunity to compete in the Premier League and the Champions League would appeal to any player of his caliber. Moreover, Chelsea's rich history and global fanbase make them an attractive destination for footballers worldwide.
In conclusion, Chelsea's reported bid for Mike Maignan adds a captivating twist to the summer transfer window. The Blues' pursuit of a reliable goalkeeper aligns with their goal of strengthening the squad for the next season. Whether they manage to secure Maignan's services will be a storyline worth following in the coming weeks.
The stakes are high, and fans will be watching keenly as this transfer saga unfolds. The possibility of Maignan adorning the royal blue jersey at Stamford Bridge is a thrilling prospect for Chelsea supporters. It could be a significant step towards reinforcing the team's defensive unit and boosting their ambitions for the upcoming season.