Spanish media outlet MARCA has made an exciting revelation. They report that Real Madrid has set their sights on Alphonso Davies, the dynamic full-back from Bayern Munich. Intriguingly, the 22-year-old defender seems receptive to a move away from the Bundesliga champions in the upcoming summer transfer window. Furthermore, Los Blancos have reportedly initiated discussions with Bayern over a potential deal for Davies.
Let's start by understanding the allure of Davies for a club like Real Madrid. Davies, at just 22, has established himself as one of the finest full-backs in the world. His pace, agility, and defensive skills have made him a standout performer in the Bundesliga and beyond. Thus, it's hardly surprising that a club of Real Madrid's stature would express interest in him.
Moreover, Real Madrid has a history of securing top talent from around the globe. Their pursuit of Davies aligns with their long-standing strategy of building a formidable squad capable of competing at the highest level. This approach has been a hallmark of their success over the years.
Interestingly, Davies seems open to a new challenge outside Bayern Munich. A move to Real Madrid presents an attractive prospect for any player, and Davies is no exception. The allure of donning the iconic white jersey, playing at the Santiago Bernabeu, and being a part of Real Madrid's storied history is undoubtedly compelling.
Moreover, Real Madrid's reported approach to Bayern Munich suggests that they are serious about securing Davies. Their willingness to engage the Bundesliga champions in discussions demonstrates their intent and resolve. However, navigating the negotiation phase will be crucial in determining the success of this endeavor.
Securing a deal for Davies won't be straightforward, though. Bayern Munich will likely command a hefty fee for the player, given his potential and current form. Real Madrid, however, has demonstrated in the past that they are willing to invest substantially for the right talent. Hence, Davies' high valuation might not be a deterrent for the Spanish giants.
Will Alphonso Davies move to Los Blancos?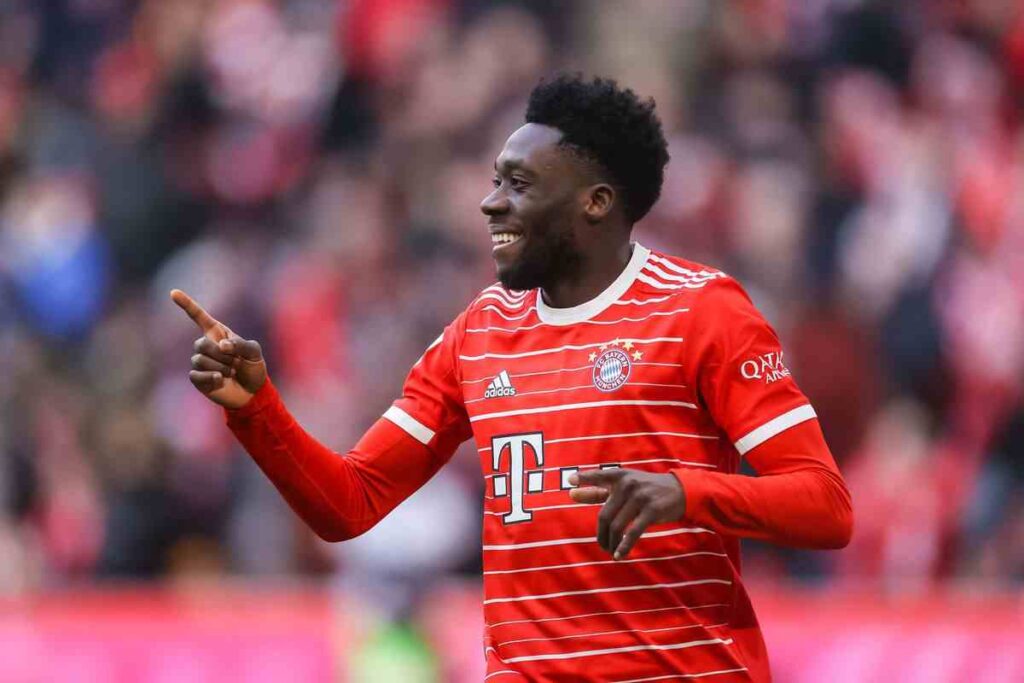 Another potential hurdle could be competition from other clubs. Given Davies' talent and age, it's plausible that other top-flight clubs might also express interest in him. Real Madrid, therefore, will need to put forth an enticing offer to both Davies and Bayern to outmanoeuvre potential competitors.
You may also read:
In conclusion, the possibility of Alphonso Davies moving to Real Madrid adds an exciting subplot to the summer transfer window narrative. While there are numerous factors to consider, and hurdles to overcome, such a move would undoubtedly shake up European football.
With Real Madrid expressing interest and Davies seemingly open to a move, the coming weeks could determine the trajectory of this promising player's career. As always, fans and pundits alike will watch keenly as this transfer story unfolds. Ultimately, the prospect of seeing Davies ply his trade in La Liga is certainly tantalizing.