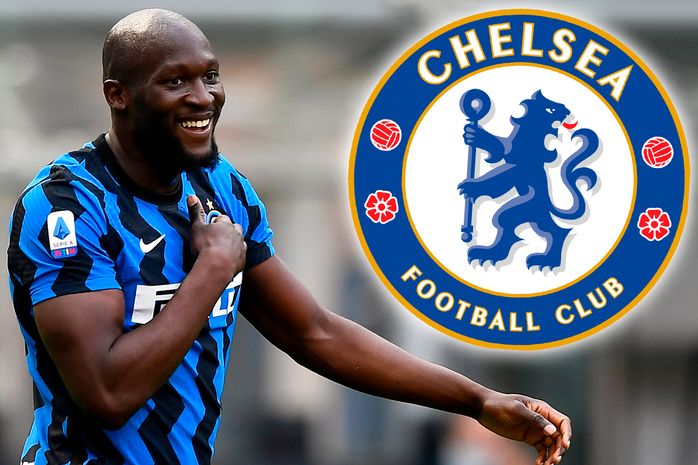 Inter are ready to sell Romelu Lukaku for a price of about €120-130m amid massive interests from Chelsea. Chelsea's €100m bid plus Marcos Alonso was seen rejected by Inter but the Nerazzurri's might be interested to sell the Belgian if the price is increased. That will see Lukaku almost doubling his wages at Stamford Bridge. The Belgian would receive wages in the range of €12-15m.

At this point, the club must now try to extract the maximum possible transfer fee from the Champions League winners, who have almost limitless finances behind them. The previous offer of €100m plus Alonso is not enough, so that must be increased, but the next bid is likely to be a successful one.
Also Read:- Jack Grealish to undergo his Medicals on Thursday ahead of £100M transfer to Manchester City
Romelu Lukaku is open to a move to Chelsea
According to Sky Sport Italia, Romelu Lukaku has informed Inter that he wants to join Chelsea, so the club must now extract the maximum possible fee. The Nerazzurri were hoping to keep their striker, rejecting €100m plus Marcos Alonso, but if the offer does reach €130m, it will be difficult to resist.

According to Italian journalist Fabrizio Romano, Chelsea are preparing for a new bid to sign Romelu Lukaku. Proposal expected around €120/130m after opening bid turned down by Inter [€100m + Marcos Alonso involved in the deal]. Chelsea are also offering Romelu Lukaku a long-term contract for €12m net per season as salary.

According to La Gazzetta dello Sport and Corriere dello Sport, the Belgian forward is heading towards the exit door amid serious interest from his former club Chelsea. 
According to Sportsmail, the Premier League side have seen an opening bid of €100m plus left-back Marcos Alonso rejected for the Inter Milan star, who scored 30 goals in 44 matches last season in all competitions. 

Sportsmail also reported on Wednesday that Inter now expect an improved bid worth around €130m from Chelsea, after their pursuit of Erling Haaland was rejected by Borussia Dortmund. 

Inter Milan owner Steven Zhang is demanding more money for his star asset, who Chelsea want desperately.

It is also reported that Roman Abramovich reportedly sent his son over to Italy to try and convince Lukaku to rejoin Stamford Bridge on a £13m-a-year contract, despite the forward struggling on the pitch in west London during the opening years of his career.
Also Read:- Inter set their asking price for Romelu Lukaku at €100M after rejecting Chelsea's first bid
According to Sky Sport Italia transfer pundit Gianluca Di Marzio, this evening that Lukaku has decided to accept the Chelsea courtship and informed Inter of his choice.

Romelu Lukaku wants the opportunity to prove himself at Chelsea, a club that had cast him aside in 2014, after finding the form of his life in these two seasons at San Siro. Lukaku was spotted speaking to coach Simone Inzaghi during today's training session. He had previously turned down Manchester City's offer, because he thought that the project at Inter was ambitious, but Antonio Conte's departure and the well-known financial problems at the club saw them downgrade their expectations.

Lukaku is happy in Milan and has fallen in love with the city he has spent the last two years of his career in, but has become frustrated about Inter's financial concerns, which saw Zhang offer him to Manchester City earlier this year. The 28-year-old reportedly does not want to return to Manchester, a city where he never really settled during his two years at United before escaping to Milan. Inter's desperate desire to ship him off to the Etihad Stadium has left him offended and wanting an exit from the San Siro. And following Chelsea's clear desire to bring him back to London, Lukaku is closer to moving to Stamford Bridge.
How will Lukaku's transfer affect Inter
Losing Romelu Lukaku would be a huge blow to Simeone Inzaghi's side. Finding a striker of his Calibre who scored 64 goals in 95 games is difficult to find without breaking the bank. Antonio Conte has set the bars really high for the new boss at San Siro. With Inter already losing Hakimi who scored 7 goals and 11 assists, it is of no surprise that the fans are furious with Zhang, who is slowly becoming unpopular everywhere he goes.  

The 29-year-old pulled funding from his Chinese Super League venture Jiangsu Suning earlier this year, leaving fans calling for him to 'Get Out of China' following that call. Now similar scenes have followed this summer at Inter. Zhang already riled up the club's supporters before they won the title after he failed to show up in Milan for seven months of the season, though he did appear for the title party in late May. 

Inter could potentially seek a £77m sale for Lautaro Martinez, but Gazzetta dello Sport claim the Nerazzurri's are yet to receive any concrete offers for the Argentine, apart from Arsenal's player-plus-Alexandre Lacazette swap deal. 

There is also the uncertain future of Christian Eriksen, who suffered a cardiac arrest during Denmark's Euro 2020 campaign. 
Also Read:- Atalanta accept Tottenham's €55M bid for Cristian Romero: Official Announcement soon