Cricket
Cricket News
Former India All-Rounder Drops Bombshell Verdict on RCB's IPL Saga – Fans Left Stunned!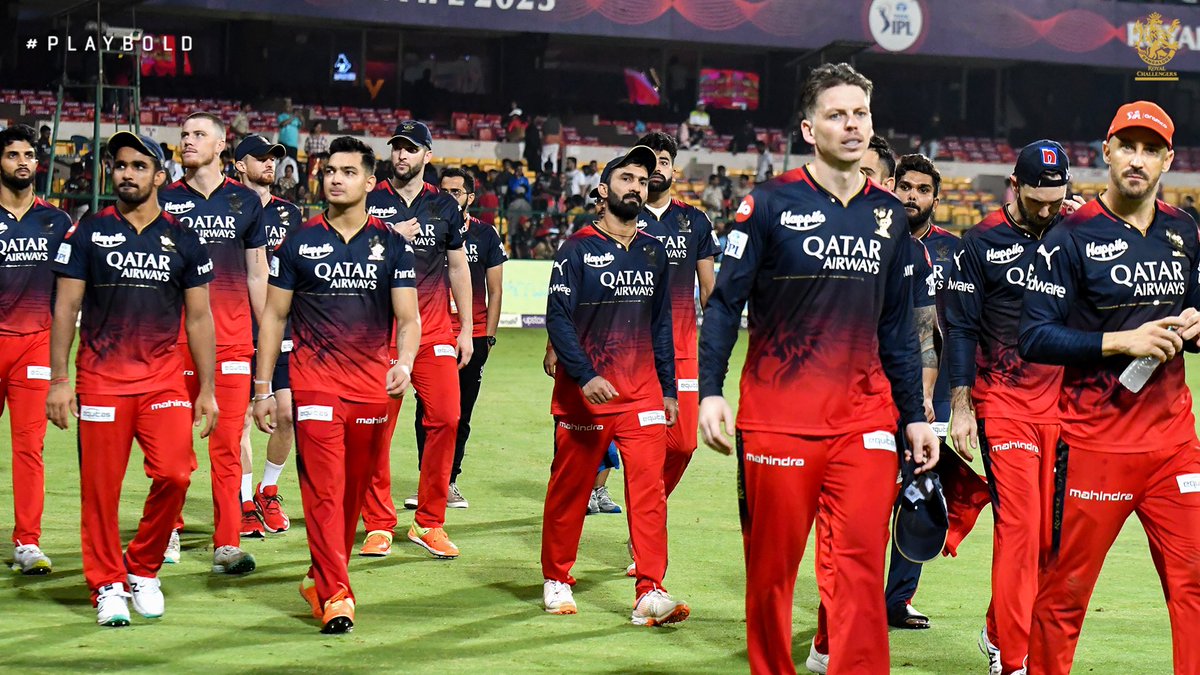 IPL 2023: Having played their last group stage match, four teams have advanced to the playoffs of the Indian Premier League (IPL) 2023, the 16th season of the tournament. After losing against the Gujarat Titans, the Royal Challengers Bangalore were eliminated from playoffs contention.
Bangalore's plight remained the same despite reaching the IPL finals on many occasions throughout the course of 16 seasons. Bangalore had previously made the playoffs for three straight years, but they were eliminated in the first round this time around (2023).
Irfan Pathan Drops Bombshell Verdict on RCB's IPL Saga – Fans Left Stunned
Irfan Pathan, a former Indian cricketer, resorted to Twitter after a disappointing loss in the main competition to give Bangalore a sense of what it was like. Basically, any Bangalore supporter could have retweeted his sentiment.
During the game, Royal Challengers Bangalore batted first against Gujarat Titans in an effort to score as many runs as possible. The batting lineup, however, was mostly ineffective with the exception of Virat Kohli. The 34-year-old batsman made 101 runs off of 61 deliveries while batting undefeated. The massive score the team posted thanks to his knock was vital. He contributed to the home team's 197-run first-innings total.
YOU MAY ALSO READ:
The 23-year-old Shubman Gill, though, raced in with weapons blazing to pursue the objective. Gill's effort, in which he scored 104* runs off of 52 balls, was a key factor in Gujarat's miraculous six-wicket victory against Bangalore. RCB would have made the playoffs over Mumbai Indians if Faf du Plessis and company had won their match against Gujarat. However, Gill's century derailed Bangalore's hopes of winning their first IPL championship.