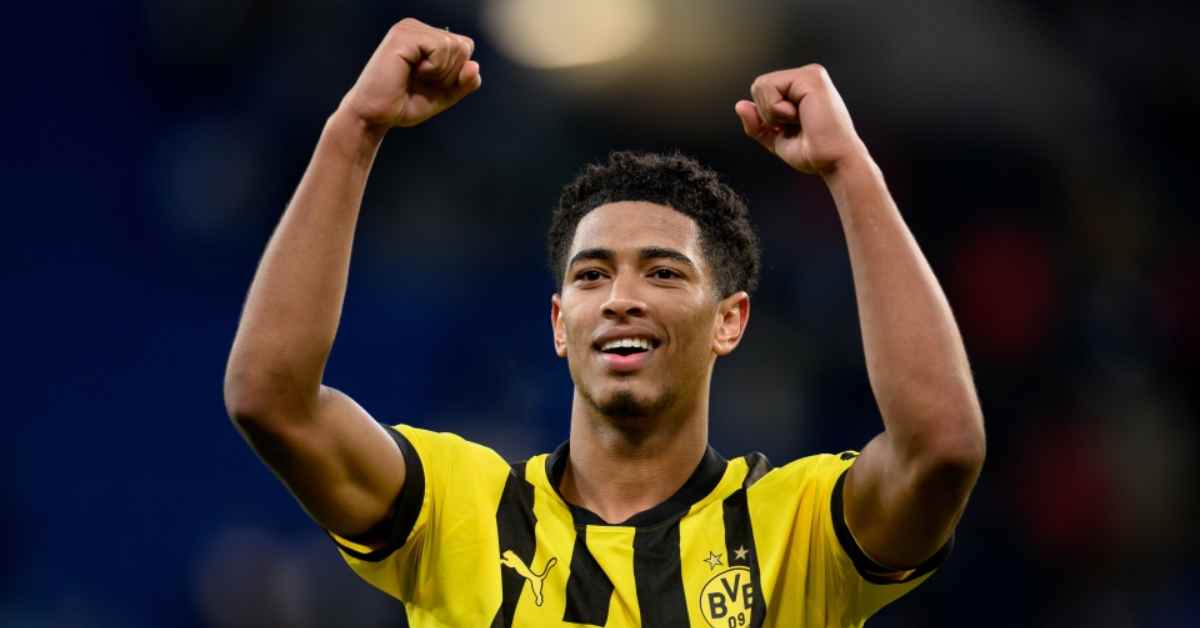 Jude Bellingham Transfer News: Manchester United and Real Madrid are among the teams mentioned in connection with Jude Bellingham. Manchester City is reportedly trying to close the deal, according to The Sun.
Liverpool's interest in the Borussia Dortmund midfielder has cooled recently due to the club's perceived high asking price. This summer, Bellingham may reportedly be purchased for roughly £130,000,000. Liverpool lacks the financial wherewithal to spend that much for a single player.
Even Real Madrid isn't going to pay that much for the midfielder. Manchester City seems to be in the driver's seat for the player, but a successful transfer still has to be finalized.
The season may finish with a major loss for Pep Guardiola in the form of Ilkay Gundogan, a pivotal midfielder. Man City will need to find a suitable replacement for the German international. Bellingham would be an incredible buy, as the England international has the potential to be an improvement over Gundogan.
Jude Bellingham Transfer News: This summer, Manchester City plans to make a move on Borussia Dortmund to get Jude Bellingham, a target of Real Madrid and Manchester United
The 19-year-old is a club and national team standout and has already established himself as one of the world's top young midfielders. Bellingham's performances in the Bundesliga and the 2022 FIFA World Cup were both outstanding. The future of Manchester City's midfield may be stabilized with the addition of a player of his calibre. Manchester United are also interested in the kid as Erik Ten Hag looks for the perfect partner for Casemiro.
In the meanwhile, Manchester City has the cash on hand to meet the rumoured £130 million price tag. It will be interesting to see whether they can persuade the midfielder to join them in the coming months.
Bellingham will need to make a choice on his future at the end of the season since the Reds simply cannot afford him at this time. He must sign with a team that has a concrete footballing plan that will allow him to fulfill his potential as a world-class player. Manchester City has one of the top coaches in the world and a team full of talented players.
The England international may benefit from Pep Guardiola's coaching, as he has helped many other players enhance their games. However, reports indicate that Manchester City will want guarantees from Bellingham before making a move. That might provide a chance for Manchester United and Real Madrid.