IPL
IPL 2022, KKR vs PBKS: Twitter reacts as Kagiso Rabada Hits 4,4,6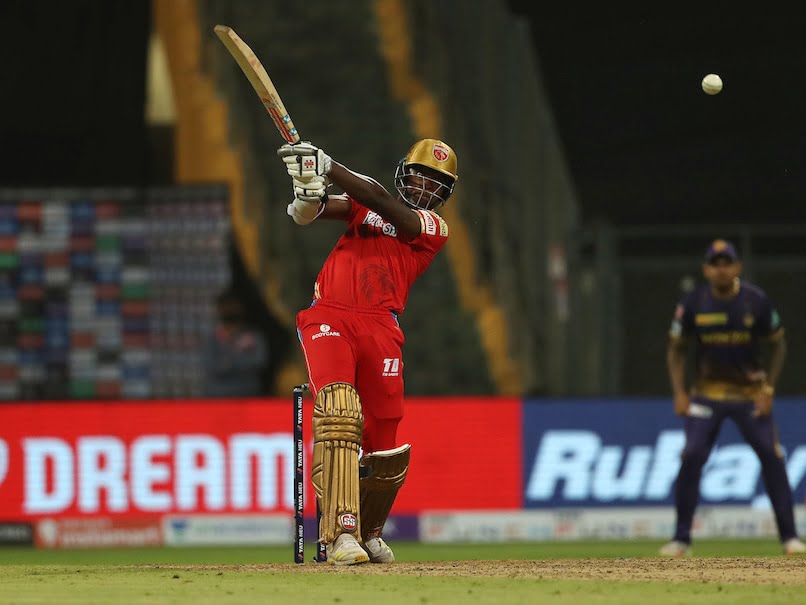 KKR vs PBKS: Today's match of IPL 2022 is being played between Kolkata Knight Riders and Punjab Kings (KKR vs PBKS) at Wankhede Stadium Mumbai. Kolkata Knight Riders have shown a really great display of their bowling as Punjab Kings were once struggling at 97-6 in 13 overs. However, the pressure was on bowlers once Kagiso Rabada has arrived on the pitch. He scored 4,4,6 in Tim Southee's over. Rabada played the second-highest runs inning from Punjab Kings with 25 runs in just 16 balls.
KKR vs PBKS: Kagiso Rabada hits 4,4,6
Rabada was hitting NZ pacers for fun in the test match at Christchurch a month back. That innings had some of the cleanest ball striking. He's been in some good touch.

— Cricket With Ash (@CricketWithAsh) April 1, 2022
Rabada se runs kha rahe hai Kkhaar ??

— Ranveer (@NormalHuman___7) April 1, 2022
Rabada Rabada Rabada baja!!#KKRvPBKS pic.twitter.com/DxBmhWjgrL

— Chinmay Padhye (@chin390) April 1, 2022
Why would you send Rahul Chahar before #Rabada #PunjabKings #IPL2022

— ਜਤਿੰਦਰ ? (@reliableJT) April 1, 2022
Rabada to his teammates- You guys found batting difficult here? #PBKSvKKR pic.twitter.com/0wpcRscyyG

— Abhishek Ghosh (@evilenuff) April 1, 2022
The reason why @PunjabKingsIPL don't find themselves in spot to win @IPL is they have management who prefer to send Rahul Chahar to bat before Rabada.. #IPL #KKRvPBKS #UmeshYadav

— Ajinkya (@D_Ajinkya11) April 1, 2022
Rabada came down the order but shifted the momentum. Punjab crosses the 120 mark. #KKRvPBKS #IPL2022

— Tanisha (@Connect2Tanisha) April 1, 2022
Kagiso Rabada back to back 4s over cover shuuu

— Sineletu (@Sine12_RugaMp) April 1, 2022
Mera pyara RABADA ?#Ipl2022 #KKRvPBKS #KKRvsPBKS

— Sushant Mehta (@SushantNMehta) April 1, 2022
odean and rabada can be such a deadly combination rn make it happen ??✨

— . (@moimannz) April 1, 2022
Over 16.3

Score: 120/8

Southee to Rabada, SIX runs

KKR chose to field.#KKRvsPBKS #IPL2022 #KKRvPBKS

Follow us for more @TamilAutomation

— Tamil (@TamilAutomation) April 1, 2022
16 run toh rabada ne 3 ball me bana diye but koe kuch bol nhi raha
Kal dhoni ne banaye the toh sab pagla gaye?

— vaibhav hatwal2 ◟̽◞̽ ? (@vaibhav_hatwal2) April 1, 2022
Rabada, one of underrated batter.. Have good classical shot against pace https://t.co/sxq0eUmvEs

— Muthu kumar.. (@MuthukJo) April 1, 2022
4, 4, 6 by Kagiso Rabada against Tim Southee. #dhoni #rohitsharma #icc #sachin #indvssa #cricketmerijaan #dhoni #rohitsharma #iplt22 #test

— Slogover (@slogoverindia) April 1, 2022
Kagiso Rabada is on fire ? #KKRvPBKS #IPL2022 pic.twitter.com/yyzFgvSCR0

— Over Thinker Lawyer ?? (RCB♥️) (@Muja_kyu_Nikala) April 1, 2022
Kagiso Rabada looks good in Red?

— 71 grams(Backup) (@ict_critic2) April 1, 2022
KKR vs PBKS Match Summary:
Kolkata Knight Riders captain Shreyas Iyer decided to bowl first after winning the toss and their bowlers did prove him right. They restricted Punjab Kings to a total of just 137 runs in 18.2 overs. Umesh Yadav took 4 wickets in the match conceding just 23 runs in 4 overs. Tim Southee also took 2 wickets along with one wicket each for Shivam Mavi, Sunil Narine, and Andre Russell.
Punjab Kings was struggling to score runs in the match. Bhanuka Rajapaksa was the only player to play a good inning and score 31 runs in just 9 balls. Livingstone also scored 19 runs along with Kagiso Rabada, who scored 25 runs at a really crucial time. It will be interesting to see if Punjab Kings can defend this total in today's KKR vs PBKS match.
Also Read: IPL 2022, KKR vs PBKS: Twitter reacts as Bhanuka Rajapaksa hits 4,6,6,6