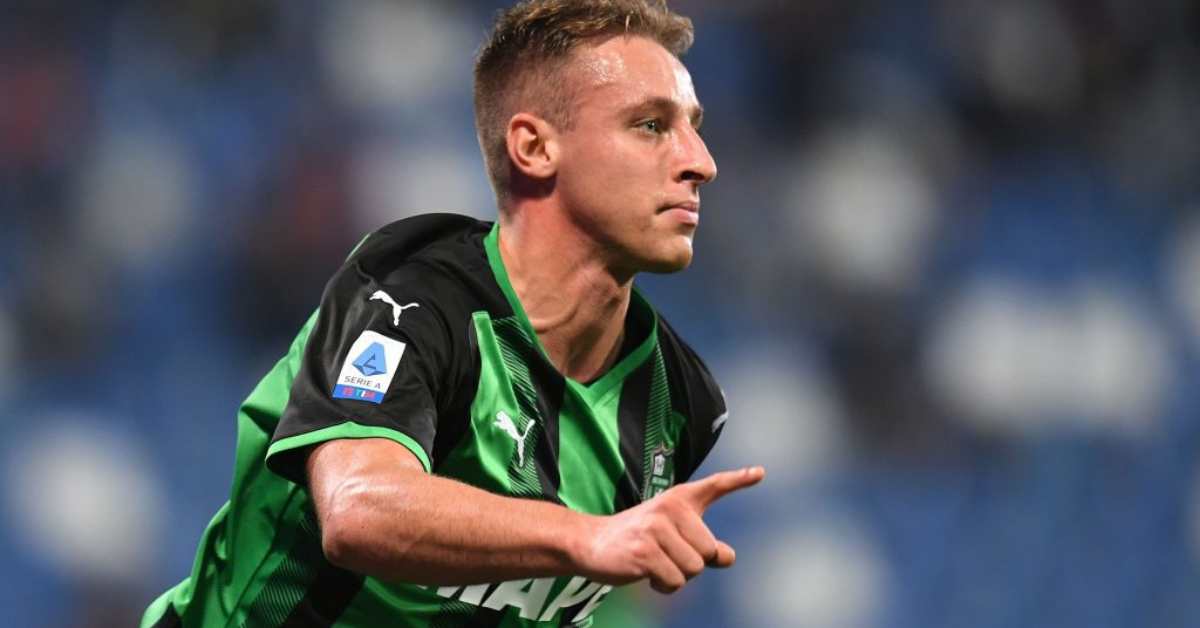 Manchester United Transfer News: The Athletic reports that Manchester United is one of five teams interested in signing Davide Frattesi, a midfielder for Italy and Sassuolo.
The Red Devils, who have already won the EFL Cup this season, want to have a successful first season under Erik Ten Hag. When they meet Manchester City in June's FA Cup final, they want to add another prize to their collection.
The Red Devils are also on track to finish in the Premier League's top four. They're now sitting well in fourth position, five points ahead of fifth-placed Aston Villa with three games in hand.
Meanwhile, preparations are being made at Old Trafford for the 2023-24 season's team. The midfield is an area that Ten Hag's team has targeted for improvement this summer, as is the case with many other teams.
Several midfielders, notably Ryan Gravenberch of Bayern Munich, have been linked to the Premier League giants lately. They have also been linked to Alexis Mac Allister of Brighton & Hove Albion.
Frattesi, a talented midfielder for Sassuolo, has been rumored to be joining Manchester United this next summer. Manchester United are reportedly keeping an eye on the 23-year-old, as reported by the aforementioned source.
Manchester United Transfer News: Manchester United want to sign Frattesi
However, Manchester United aren't the only team hoping to get Fratessi over from Sassuolo. The article claims that Serie A powerhouses Napoli, Inter Milan, and Juventus are all keeping tabs on the central midfielder.
Brighton, one of Ten Hag's Premier League opponents, is also vying for Frattesi's services. While midfielder Frattesi did not play for Roberto De Zerbi at Sassuolo, the Seagulls manager is familiar with him from his time as the team's manager.
This summer, Brighton may consider trading away star players like Mac Allister and Moises Cacidedo. Frattesi might be seen as a substitute for any of those two players by the Seagulls.