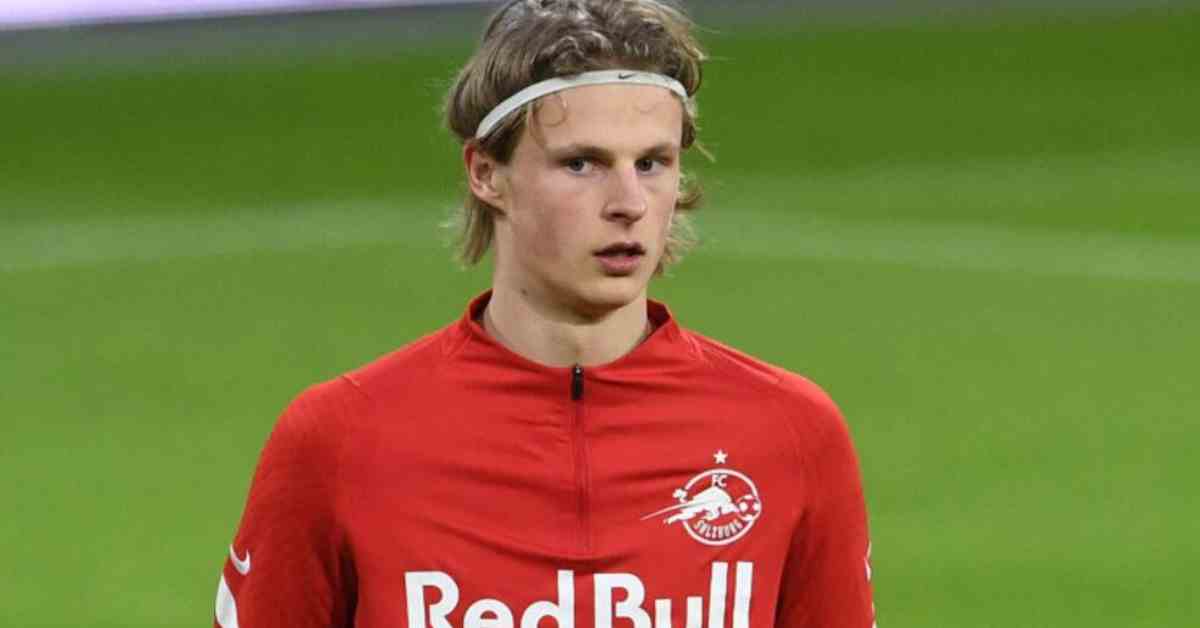 Manchester United Transfer News: Manchester United are reportedly interested in Maurits Kjaergaard, as reported by Fabrizio Romano of CaughtOffside. The 19-year-old midfielder for Red Bull Salzburg has wowed fans with his impressive play. And several of Europe's best teams are keeping an eye on him.
United is one of the teams keeping tabs on him right now. They may make an effort to recruit the Danish U-21 star this summer after being pleased by his play. However, they aren't the only ones interested in the 19-year-old, and there are other young talents on their radar as well.
In the summer of 2019, Kjaergaard moved from Lyngby BK Youth to the Austrian club. Soon after signing with the team, he was loaned out to another organization. The young midfielder's development over the last three years has been remarkable.
He returned from his loan at Red Bull Salzburg and immediately made a name for himself. The 19-year-old has contributed to 19 goals in over 50 games for the first squad of the Austrian club. Kjaergaard has contributed to 17 total points (6 goals, 13 assists).
Manchester United Transfer News: Maurits Kjaergaard, a 19-year-old midfielder for Red Bull Salzburg, has drawn interest from Manchester United
Manchester United is keeping tabs on his progress at the club. Despite the fact that the 19-year-old's contract with the club is valid until the summer of 2026, he may be traded during the forthcoming transfer window.
Erik ten Hag suggests adding some depth to the park's focal point. The 19-year-old might be the club's long-term solution to many problems, and he is expected to move a few older players in the summer. He may be a reserve at first, and then work his way up to the starting lineup.
According to Romano, the adolescent phenom is being watched by several elite teams, making it difficult for United to recruit him. The 19-year-old's football destination for the next season is so intriguing.