A tale of elegant batting, match-fixing controversy and turbulent marriages. Mohammad Azharuddin has certainly seen it all!

By the time Azharuddin came into the scene, the country had already seen the geniuses of Gavaskar and Kapil Dev. And for the world that was rooting for a young Tendulkar, Azhar created a space for himself in the subcontinent as well as the hearts of true romantics of the game. By the late 1980s, the stylish top-order batsman was already a phenomenon in the country. And he could do no wrong. If Tendulkar was the butcher destroying bowling attacks, Azhar was more of an artist doing some magic stuff.

In the words of an English journalist John Woodcock, "It's no use asking an Englishmen to bat like Azhar. It would be like expecting a ray-hound to win the Epsom Derby."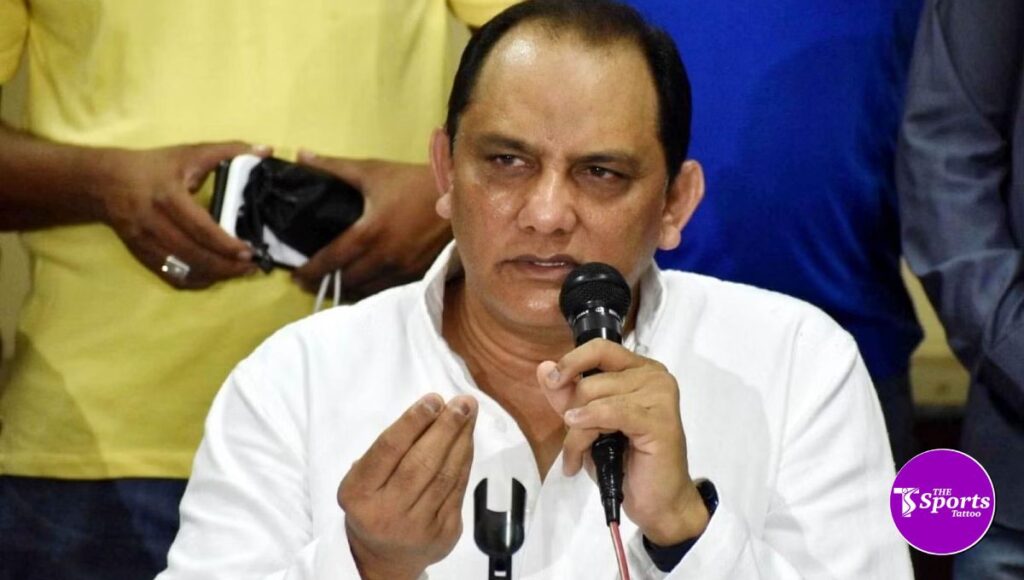 Mohammad Azharuddin Biography
Born on 8 February 1963 in Hyderabad, Andhra Pradesh (now Telangana) to Mohammad Azizuddin and Yousuf Sultana, Azhar was fond of playing cricket right from his school days. He attended All Saints High School, Hyderabad and graduated from Nizam College, Osmania University with a Bachelor's in Commerce degree. From his school days itself, Azhar's family came to know of his talent and prompted him to play the game full time.

Early Cricketing Career
In those days, there were only two ways of being a Hyderabadi Muslim Cricket player in India. One was the aristocratic style like Abbas Ali Baig or Nawab of Pataudi. But this needed a family tree, an Oxbridge degree and most importantly, a reasonable amount of money. Or you could follow the anonymous middle-class way of Adil Ali and Arshad Ayub. The choice was obvious. In fact, He studied in the same school as Adil Ali. Azhar has a total of 54 hundred and 74 fifties to his name with a mighty average of 51.98 runs in first-class cricket. And soon, a callup to the senior side followed. After Kapil Dev and Sandeep Patil were controversially rested in the 1984 series against England, Azhar was given his debut start in Test cricket. And he grabbed this opportunity with both hands by scoring three consecutive hundreds after his debut match. He started with 110 against England at Kolkata and followed it up with 105 at Chennai and 122 at Kanpur. Everyone was left awestruck with the kind of composure from a 21-year-old boy who had just made his debut.

Illustrious career
Much like his debut, his ascent to the hot seat of captaincy has a famous anecdote behind it. After Dilip Vengsarkar and K Srikkanth's failure as captains, Azhar was roped in to do the duties. And he shone brightly under the added pressure of the captaincy. His 192 runs in the third test against New Zealand at Eden Park was a thing of beauty. When Graham Gooch made 333 and 123 in a match, the Indian captain replied with 121 and 111. Then he followed it up with a staggering 179 in the second match at Manchester. When Gooch later bought the English side to the subcontinent, he was at his best yet again and scored 182 runs in the first test itself at Eden Gardens. He was, at one time, India's most successful captain. Under his captaincy, India recorded 14 test and 90 ODI victories. In 1988, he scored what was at that time, the fastest century in just 62 balls. In 1991, he was adjudged the Wisden Cricketer of the Year. He scored 22 test centuries at an average of over 45 runs. He represented India for 99 tests and 334 ODIs, scoring more than 15,000 international runs. Those who watched him play would swear that no one can remotely match his elegance on the cricket field. He was the one who was renowned for adding artistry to the game. And yet, there was much more to him. A side too unpleasant, which unfortunately made its way into the public gaze.

Match-Fixing Controversies
Along with the economic liberalisation, the 1990s was earmarked by the development of diplomatic tensions among the two neighbouring countries: India and Pakistan, who seemed to be at the brink of war for much of the last few years of the decade. The Babri Masjid was destroyed, and a series of bomb blasts and riots shook the country. For his Muslim identity, people started questioning his approach when India played Pakistan and allegations were raised that he let down his own team when the two sides met. Flood gates widened when Manoj Prabhakar dropped him from the 1996 World Cup while also hinting that Azhar did threw his wicket in a match against Pakistan. When Hansie Cronje got implicated in a match-fixing scandal that shook up the entire cricketing world at the start of the century, Azhar's name was also dragged in. Coincidently, Cronje died in a plane crash in 2002 under controversial circumstances. BCCI imposed a life ban on Azhar and was restricted from playing the game at any competitive level.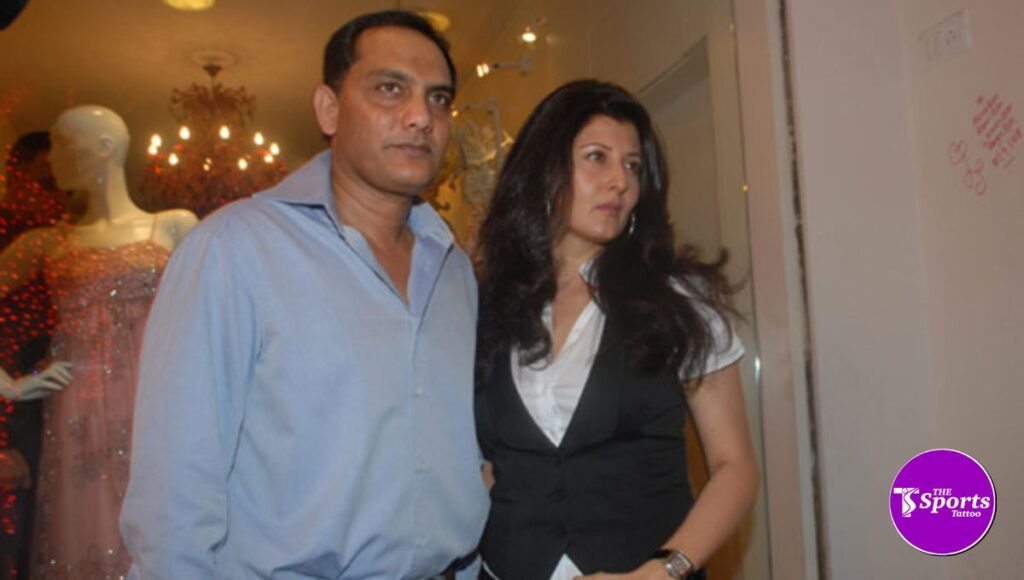 Turbulent Marriages
His on-field image was often tarnished by endless media glare and controversies. It was reported that he had an extra-marital affair with actress Sangeeta Bijlani while being married to Naureen (1987-96). While Bijlani's engagement to Salman Khan created the perfect quadruple for the media to froth and fume over. Azhar later married Bijlani in 1996. In the 90s, private ownership of the media rights created possibilities for round the clock coverage of events. And he proved to be the perfect model for their endless gossip.
Ban Lifted and The Afterlife:
Even after leaving cricket, he was still making the headlines week in week out. A controversy's favourite child, maybe. He was selected as a member of Parliament from an Indian National Congress's ticket. One of his two sons, Mohammad Ayazuddin died in an accident in 2011 while he was on his way to represent his college team. In 2012, the Andhra Pradesh Court set aside Azhar's life ban in view of not enough evidence found against him. But he was 49 at that time and too old to earn the much-anticipated 100th test cap for India. And sadly, one of the finest Indian cricketers of its entire history will be remembered for every other reason other than cricket. How will you remember him? A traitor? A hero? We'll leave this to you, but he is a true legend of the game in all cricketing sense.