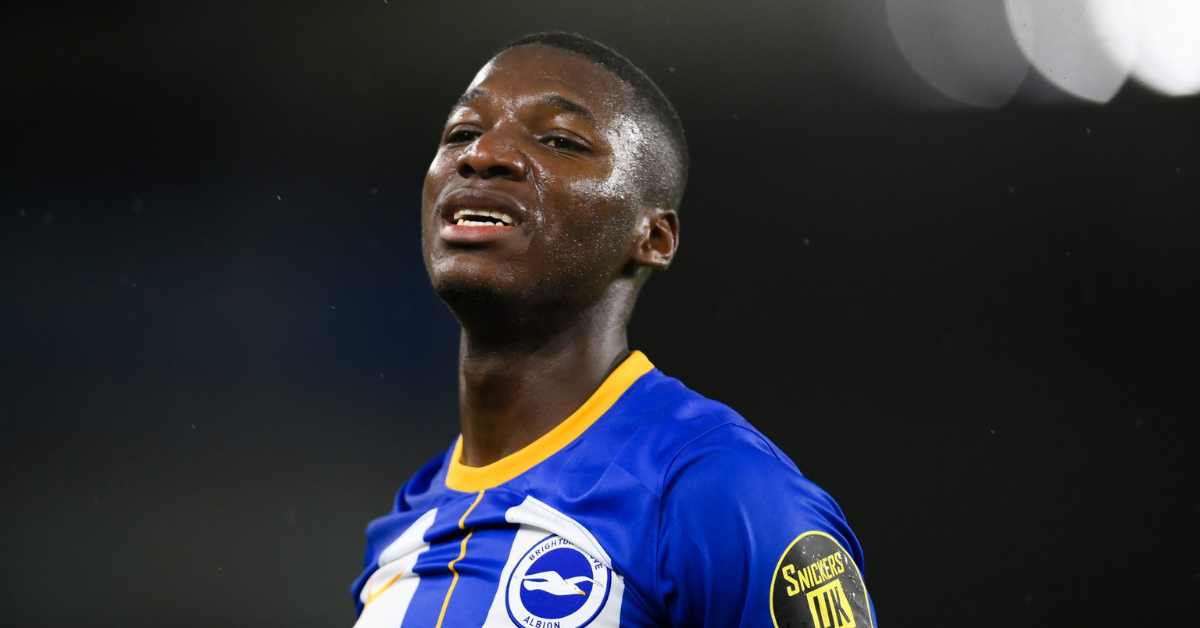 Moises Caicedo Transfer News: Football Insider has reported that despite signing a new deal with Brighton, Man United may still be able to acquire the services of Moises Caicedo this summer for £80 million.
The new contract will not affect the midfielder's ability to be transferred, according to sources familiar with the 21-year-old's circumstances, which opens the door to yet another transfer controversy involving the player.
In January, Arsenal tried to sign Caicedo, but the Seagulls rejected a £70 million offer in the latter days of the transfer market. In the offseason, the Ecuadorian international will likely get bids from many major English teams, including Man United.
Football Insider reported last week (4 April) that Chelsea and Liverpool are also planning summer moves for Caicedo, joining Arsenal's continued interest. The midfielder's new contract with Brighton, which runs until June 2027, has not deterred interest from top teams.
After begging to be released on social media in January, the club reportedly paid him £60,000 a week to leave the Amex Stadium. In his first complete season in the Premier League, Caicedo has been impressive, making 27 appearances while contributing to one goal and one assist.
Despite his young age, he has already made 30 appearances for Ecuador, including in the World Cup in Qatar in 2022.
With the support of the defensive midfielder, Brighton is on track to have their greatest season ever and are in a good position to qualify for the Champions League in 2023-2024.
West Ham and Newcastle United are interested in signing midfielder Scott McTominay, while Manchester United are looking to add to their roster.
Marcel Sabitzer, a star on loan from Bayern Munich, will be returning there at the conclusion of the current campaign. United now hold the fourth spot in the Premier League and will compete with teams like Brighton and Newcastle for a spot in the Champions League.