Nino Vaccarella Biography: Nino Vaccarella was an Italian Formula One and sports car racing driver. His most famous achievements include winning the 24 Hours of Le Mans in 1964 and the Targa Florio in 1965, 1971, and 1975, the latter year when it was no longer a World Sportscar Championship event.
Nino Vaccarella Biography
Nino Vaccarella Biography: Nino Vaccarella was born on 4 March 1933 in Palermo, Sicily, Italy. According to Vic Elford, he was intimately familiar with the roadways of Sicily. In 1959, he participated in his first Targa in a privately entered Maserati, which finished tenth. The following year, he was paired with Umberto Maglioli in a Maserati birdcage owned by the Camoradi team for the 1960 Targa Florio. Maglioli had won the race twice before; Vaccarella was a Palermo instructor passionate about motorsport. They took the lead in the early afternoon of 8 May and maintained it for three circuits until the car broke down. Joakim Bonnier and Hans Herrmann won the race in a compact silver Porsche.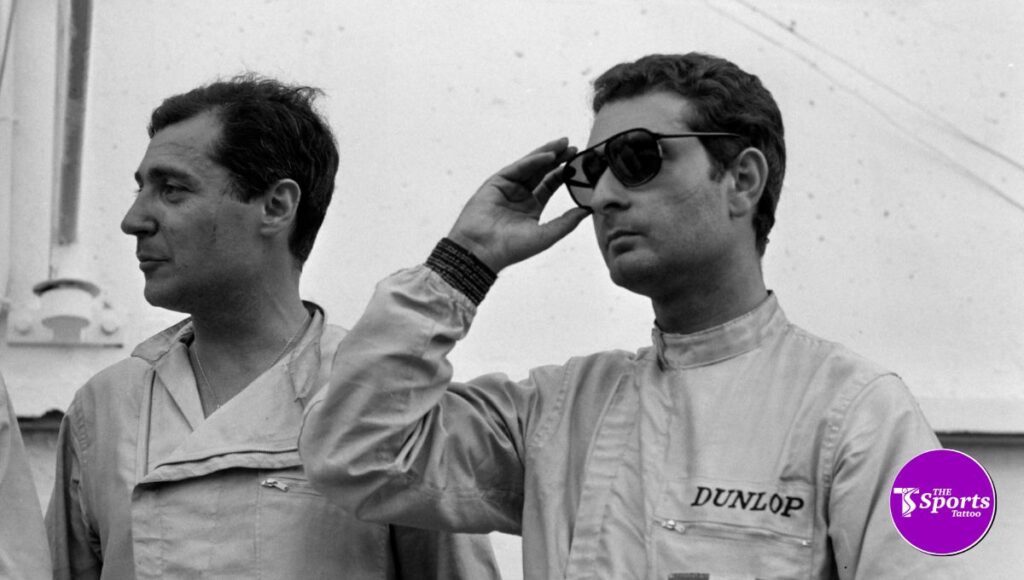 Nino Vaccarella Wiki
| | |
| --- | --- |
| Name | Nino Vaccarella |
| Date Of Birth | 4 March 1933 |
| Birth Place | Palermo, Sicily, Italy |
| Died | 23 September 2021 |
| Height | N/A |
| Weight | N/A |
| Zodiac Sign | Pisces |
| Profession | Racing Driver |
| Net Worth | N/A |
| Car Collection | N/A |
Also Read: Luca Badoer Biography, Wiki, Height, Weight, Personal Life, Racing Career & More
Nino Vaccarella Career
In 1965 Targa Florio, Vaccarella, and Lorenzo Bandini won with an average speed of 63.7 miles per hour, finishing in 7 hours and 1 minute. It took 12.4 seconds. In 1966 Vaccarella and Bandini led the race for the first seven laps before their Ferrari 330 skidded off the circuit and was too damaged to continue. Vaccarella established eye contact with a retaining wall with the tagline Viva Nino while waving his hand to acknowledge the crowd. Maglioli and Vaccarella finished fifth in the 1967 12 Hours of Sebring in a Ford GT-40.
Only Vaccarella Can Pull Off The Miracle, declared the headline in the May 8, 1968 edition of Giornale Di Sicilia. The significance was the Sicilian driver's big job of winning the Targa Florio in his 2.5-litre Alfa Romeo, known as the Tipo 33. He had to compete against four German competitors driving Porsche 910s. The Porsches have recently won the Daytona and Sebring endurance races. Few experts gave the four Alfa Romeos a chance against the perfect Porsches, but Sicilians were confident in Vaccarella's driving ability.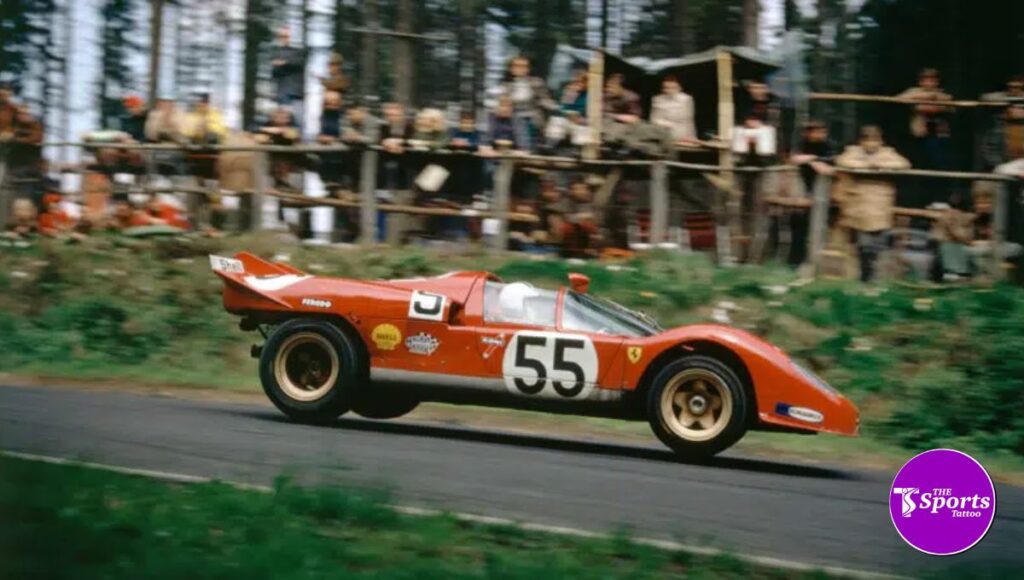 In July of the same year, Vaccarella added to his achievement by winning the Mugello Grand Prix on a 38-mile street track comparable to the Targa. Vaccarella qualified tenth in a Ferrari 512S for the 1970 24 Hours of Daytona, and he won Sebring that year after Mario Andretti was put in Vaccarella and Ignazio Giunti's car and put in a spectacular drive to succeed. In 1970, he also drove the large V12-powered Ferrari 512S in a brave but unsuccessful effort, damaging the car in the closing stages. This was one of 11 endurance races contested in Europe and North America as part of the 1970 World Manufacturers Championship.
Vaccarella would win the Targa Florio again in 1975, driving an Alfa Romeo 33TT12; the Targa was no longer a World Championship event but an Italian national one. Vaccarella then retired from racing. Giovanni, his son, was born in 1972, and he wanted to be alive to raise him during this dangerous age of motor racing. In a later interview, Vaccarella acknowledged that, despite his reputation as a Targa Florio specialist, he preferred fast courses like Le Mans, Monza, and Spa to slow circuits like the Targa, Monaco, and the Nürburgring. In this interview, he also admitted that Le Mans was his favorite racetrack.
Enzo Ferrari chose Vacarella for the 1962 Ferrari Formula One race team. John Surtees, Mike Parkes, Willy Mairesse, Bandini, and Ludovico Scarfiotti joined him. He raced in five World Championship Grands Prix after debuting on September 10, 1961. He did not earn any championship points. He has raced in a few non-championship Formula One races.