Cricket
Twitter Reaction: Hashtag 'Fixed' trends on twitter as Ishan Kishan hits a 16 balls Fifty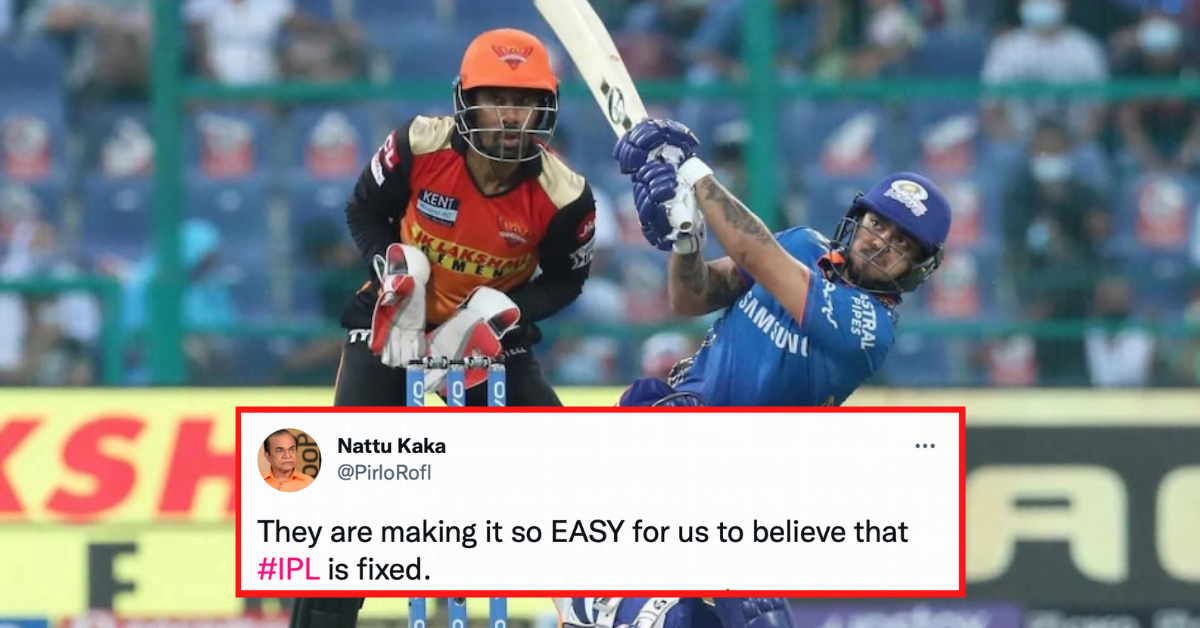 Mumbai Indians need no less than a miracle to qualify for the playoffs of IPL 2021 and Ishan Kishan has done just that. With a blistering knock of 84 off just 32 balls, Ishan Kishan stands just right up there with the list of players whom you will give a call when you need the change the phase of the game completely.
But not only that, he did another sensational thing tonight as well. And that was completing his half century in just 16 balls, making it the 5th fastest ever in the Indian Premier League to have scored a fifty. He is right up there at the top with KL Rahul, Yusuf Pathan, Sunil Narine and Suresh Raina respectively.

Mumbai Indians need a huge win by a margin of as much as 170 runs to replace Kolkata Knight Riders in the train to the IPL 2021 playoffs. They have done it before in 2014 and they can do it this time too. However, the bars this time are even higher and they will have to break multiple records to do the unthinkable and qualify for the playoffs.
Not only do they have to break the record of the win by highest margin ever in the Indian Premier League but they will also have to restrict Sunrisers Hyderabad for the lowest ever total in the Indian Premier League. Two records that look completely unbreakable as of now but with the stars of Mumbai Indians in form, it will be foolish to write them off so soon.

However, with this performance of Mumbai Indians, the long supposed notion than Mumbai Indians owner Mukesh Ambani uses his financial powers to buy them the victory has re-emerged. #Fixed is trending all over twitter and we all know the reason for that very well. Every time Mumbai Indians pull off something like this, it's the same thing all over again.
Let us now have a look at the reactions of some fans on twitter to Ishan Kishan's Fifty:

Also Read:- CYM vs CES Dream11 Prediction Today Match – FanCode ECS T10 Cyprus – Live Score Team News Top Picks