Players Biography
Kamalpreet Kaur Biography (Discus Throw – India): Early Life, Career, Family, Boyfriend, Awards, Olympics 2020, Achievements, Controversies, Social Media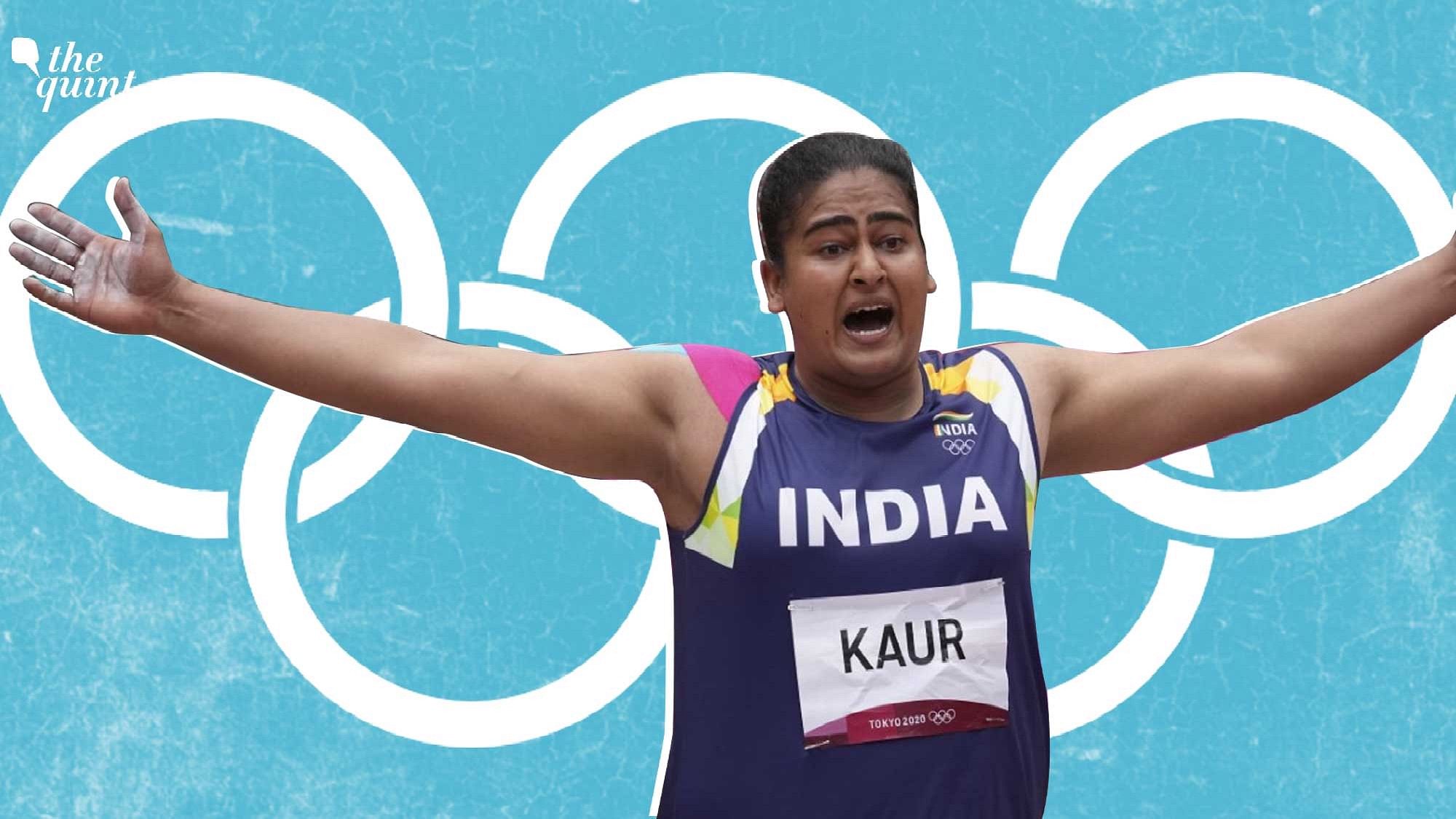 Kamalpreet Kaur Biography
KAMALPREET KAUR, born on 4th March 1996, is an Indian international Discus Thrower known for her great records. In 2020, she became the first Indian woman to eclipse the 65m mark by throwing the discus away for 65.06m. In the consequent year, she expanded her record to 66.59m. Seema Punia greatly inspires her.
| | |
| --- | --- |
| Full name | Kamalpreet Kaur |
| Age | 25 years (as per 2021) |
| Birthplace | Badal Village, Sri Muktsar Sahib, Punjab, India |
| Date of Birth | 4th March 1996 |
| Height | 185cm |
| Nickname | – |
| Parent | Kuldeep Singh (father) |
| Spouse | – |
| Kids | – |
| Sport | Discus Throw |
Let's take a look at Kamalpreet Kaur's life and go through Kamalpreet Kaur's Biography.
Kamalpreet Kaur Biography: Early Life
Kamalpreet was born on 4th March 1996 in Badal village, Sri Muktsar Sahib district, Punjab, India, to Kuldeep Singh. She was interested in sports from a young age and was always motivated by her father. Her father played an important role in shaping her career despite financial problems.
During her schooling, Kaur's sports teacher urged her to practice discus throw because of her physical fitness in 2012. Kaur was not much good at academics. She soon became interested in the sport as her teacher was a professional discus player. In 2014, she became focused on her career and started professional training at the SAI Centre in her village.
Kamalpreet Kaur Biography: Career
Kamalpreet started practicing discus in 2012, but she got determined towards her career and trained professionally in 2014 at the Sports Authority India (SAI) center in her village.
She trained for many years with a lot of determination and hard work to succeed in her career.
Soon in 2016, she became the U-18 and U-20 National Champion.
At the 29th World University Games, she made a tremendous performance and finished at the 6th position.
Later in the Asian Athletics Championship of 2019 held in Doha, she was ranked in the 5th position.
She was fortunate to win a gold at the 23rd Federation Cup Senior Athletic Championship.
Competing at the 24th Federation Cup Senior Athletics Championship, she made a 60.05m throw and successfully won a consequent gold medal.
In 2020, she set a new National record by eclipsing Krishnan Pooniya of 64.76m with a 65.06m throw which made her successfully get qualified for the 2020 Tokyo Olympics. 
She became the first Indian woman of surpassing the throw of 65m.
She currently trains under Baljeet Singh and believes that she will clinch to a record of 68m throw in the future.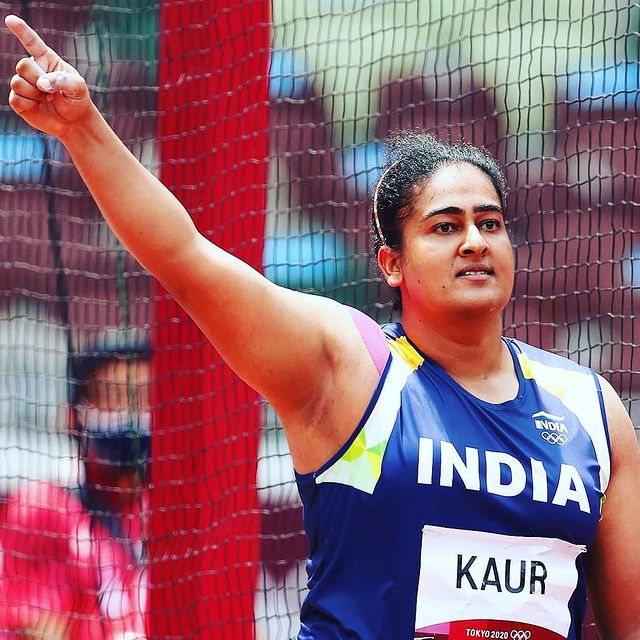 Kamalpreet Kaur Biography: Olympics 2020
Kamalpreet Kaur made history by finishing 6th in the final of the Women Discus Throw in the Tokyo Olympics 2020. She qualified automatically for the finals after breaching the 64-meter mark in the qualifications.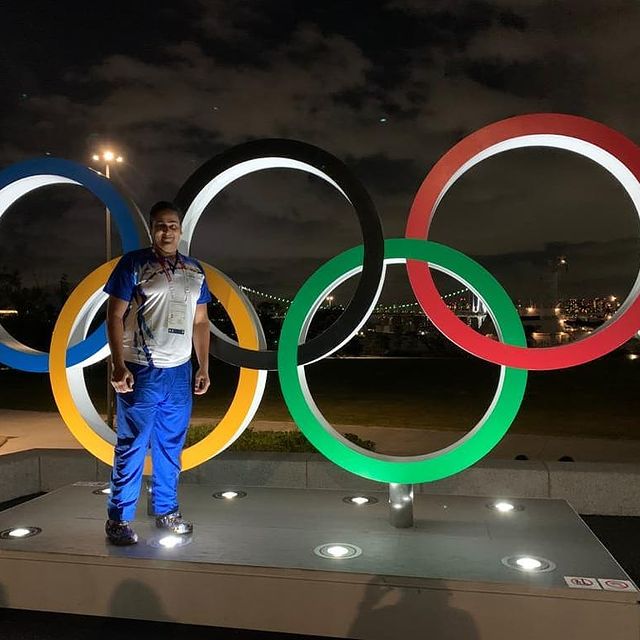 Kamalpreet Kaur Biography: Family
Kaur hails from the Badal village of Sri Muktsar Sahib District in Punjab, India.
She was born in a simple family to Kuldeep Singh.
Her family faced many financial problems.
Kamalpreet Kaur Biography: Awards and Achievements
U-18 and U-20 National Champion in 2016.
Two times gold winner in National Federation Cup.
Kamalpreet Kaur Biography: Records
India's five-time National Champion.
First Indian to eclipse 65m with a 65.06 throw and set a new National Record.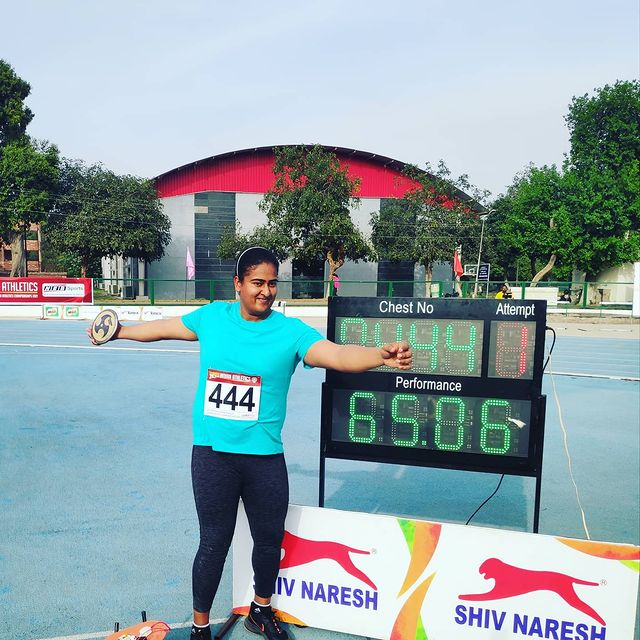 Kamalpreet Kaur Biography: Social Media
Twitter: N/A
Instagram: N/A