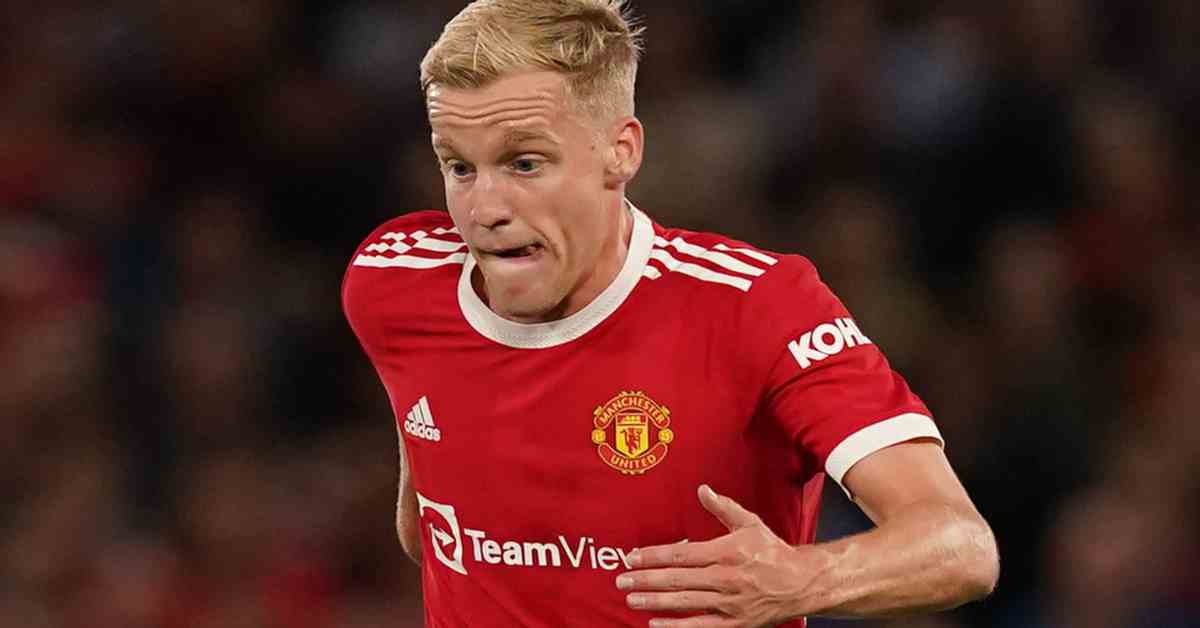 Manchester United Transfer News: Football Insider claims that Manchester United will try to sell Donny van de Beek this summer. The club's hopes for the 25-year-old midfielder have not been met since he joined the team in 2020. The Dutch international is expected to be on the move this summer, amid Ajax's interest in re-signing him.
After a stellar season with Ajax, Manchester United signed Van de Beek in the summer of 2020. While playing for the Dutch club, the 25-year-old established himself as a star player. Several teams expressed serious interest in signing him. United, though, paid a reputed £40 million to get his services.
The Dutch international played 175 games for Ajax's first squad and contributed to 75 goals during his tenure there. Van van Beek scored 41 goals and sent out 34 assists in his career.
While United signed him with the hope that he would develop into a starter in the middle of the field. Despite spending almost three years with the team, the 25-year-old never found his footing. He's played in 60 games for United but has contributed to only four goals.
Manchester United Transfer News: Ajax is reportedly interested in signing Donny van de Beek, a 25-year-old midfielder currently playing for Manchester United
His loan spell with Everton included a transfer. So far this season, he has played in 10 games but has only logged just under 300 minutes of playing time. The 25-year-old's season was over before it even began when he sustained a devastating injury in January.
Since relocating to England, the former Dutch international has seen nothing but bad luck. This has led to United's desire to trade the 25-year-old this summer. The Red Devils are looking to bolster their roster for the next season. They need to generate money, therefore they plan to sell off a number of players this summer.
It's possible that Van de Beek will be one of the players released. United may sell the 25-year-old for 25 million euros if his contract is terminated before the summer of 2025. His former team, Ajax, is keen on bringing him back.
The Dutch are optimistic that Van van Beek can regain his form. Ajax is looking to add depth to their midfield to help them better defend and attack. And they'd want to add the 25-year-old midfielder to their team. However, Ajax may have trouble signing the United midfielder because of interest from rival teams.