Players Biography
Pardeep Narwal Biography (Kabaddi – India): Early Life, Career, Pro Kabaddi League, Family, Wife, Kids, Awards, Achievements, Records, Social Media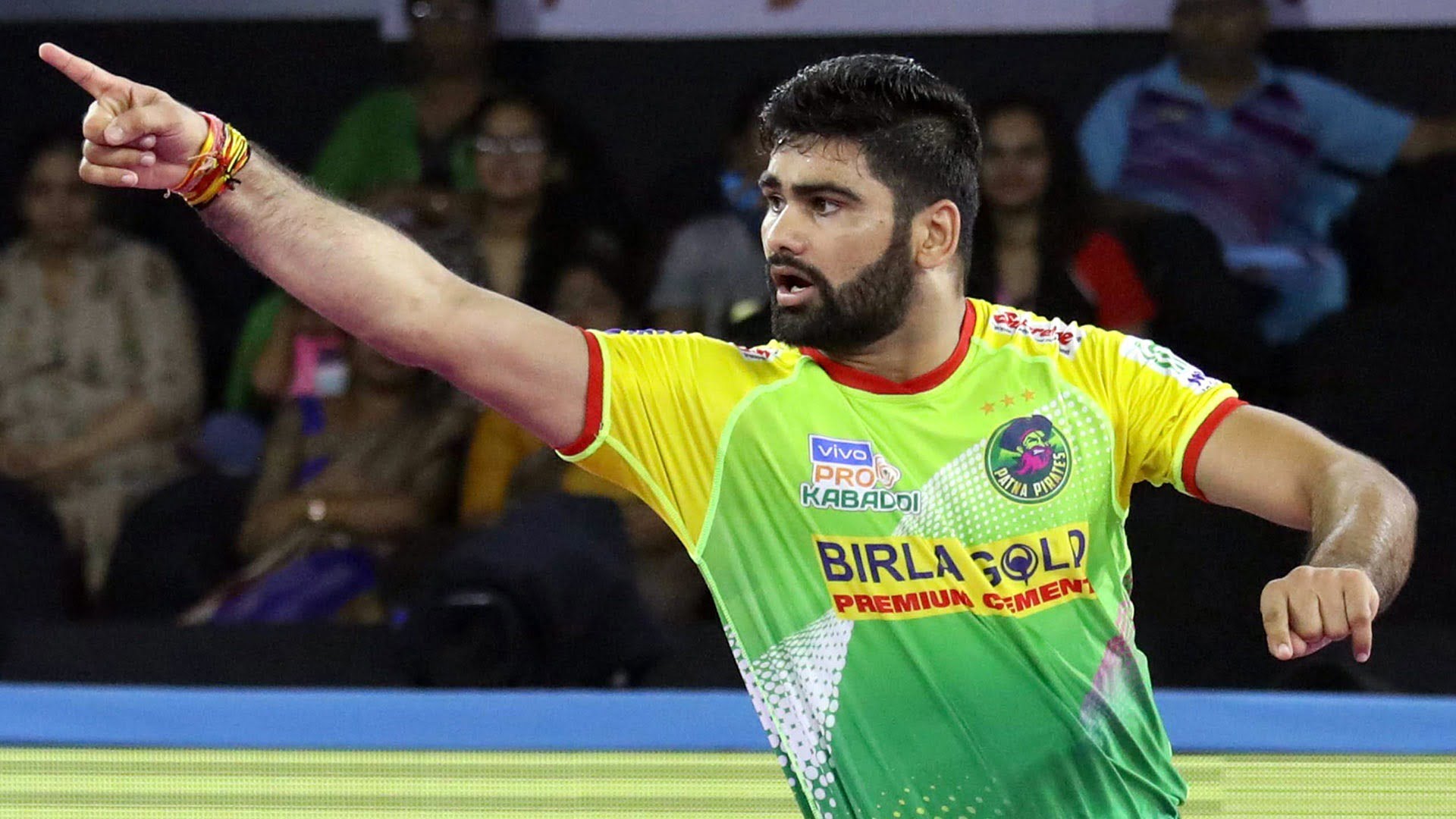 Pardeep Narwal Biography
PARDEEP NARWAL born on 16th February 1997 is a professional international kabaddi player representing India in international tournaments and Patna Pirates in the Indian tournament, VIVO Pro Kabaddi League where he holds the record of highest raid points scored in history. He is the most esteemed raider of PKL known for his Dubki skill. Patna Pirates was fortunate to win 3 consequent PKL titles under the captaincy of Pardeep Narwal.
| | |
| --- | --- |
| Full Name | Pardeep Narwal |
| Birthplace | Rindhana, Sonipat, Haryana, India |
| Date of Birth | 16th February 1997 |
| Height | 178cm |
| Age | 24 years (as per 2021) |
| Nickname | Dubki King |
| Parent | Dharambir Narwal (father), Birmati Devi (mother) |
| Spouse | Swati Beniwal |
| Kids | – |
| Sport | Kabaddi |
Let's dive deep into Pardeep Narwal's life and talk about Pardeep Narwal's Biography.
Pardeep Narwal Biography: Early Life
Pardeep was born on 16th February 1997 to Hindu Jat's parents Dharambir Narwal (father) and Birmati Devi (mother) in Rindhana Village of Sonipat District in Haryana, India.
He was introduced to the sport at the age of 7 by his uncle Ravindra Narwal. Soon his interest in the sport increased watching his village seniors compete at the national level and played his first kabaddi tournament representing his school in U-11. He trained under Naresh Harwal at the Haryana Kabaddi Academy.
Pardeep Narwal Biography: Career
In 2016, Pardeep was ranked 5th on the points table with a total of 47 points helping the Indian kabaddi team win the 2016 Kabaddi World Cup.
During the 2017 Asian Championship, India won the tournament in kabaddi defeating Pakistan in the finals with a score of 36-22 in which Pardeep played a vital role in aiding Ajay Thakur along with Maninder Singh.
Pardeep Narwal Biography: Pro Kabaddi League
Pardeep played the second PKL season representing the team Bengaluru Bulls.
Representing Bengaluru Bulls in season 2, he played only 6 matches scoring a total of 9 raid points along with a super raid.
Later in season 3, he was signed to Patna Pirates.
He showed an unbelievable performance in the 3rd season representing Patna Pirates scoring a total of 121 raid points in 16 matches and helped his team win their first PKL Title.
He retained in the team for the next PKL seasons and during the 4th season, he scored 133 points in 16 matches and led his team to win their second PKL Title conquering Jaipur Pink Panthers in the finals.
He emerged as the backbone of team Patna Pirates.
Later in season 5, he scored 369 raid points which are the highest raid points of the season in PKL history. In the final, he scored 19 raid points against Gujrat Fortune Giants helping Pirates win their third consequent PKL Title with a score of 55-38 in the finals.
In the PKL season 6, he did the utmost effort to help his team get qualified for the playoffs, but unfortunately, Pirates were thrown out of the League stage. It was the first time for Patna Pirates to get disqualified.
His best performance showed up in the 6th season of PKL where he became the first PKL player to eclipse the mark of 1000 points in PKL history.
Pardeep Narwal Biography: Family
Pardeep was born in a Hindu Jat family to Dharambir Narwal (father) and Birmati Devi (mother).
There's not much information about Pardeep's family.
Pardeep Narwal Biography: Wife and Kids
Pardeep married Swati Beniwal on 9th November 2019.
The couple was blessed with a baby boy in June 2021 and named him as Garvit Narwal.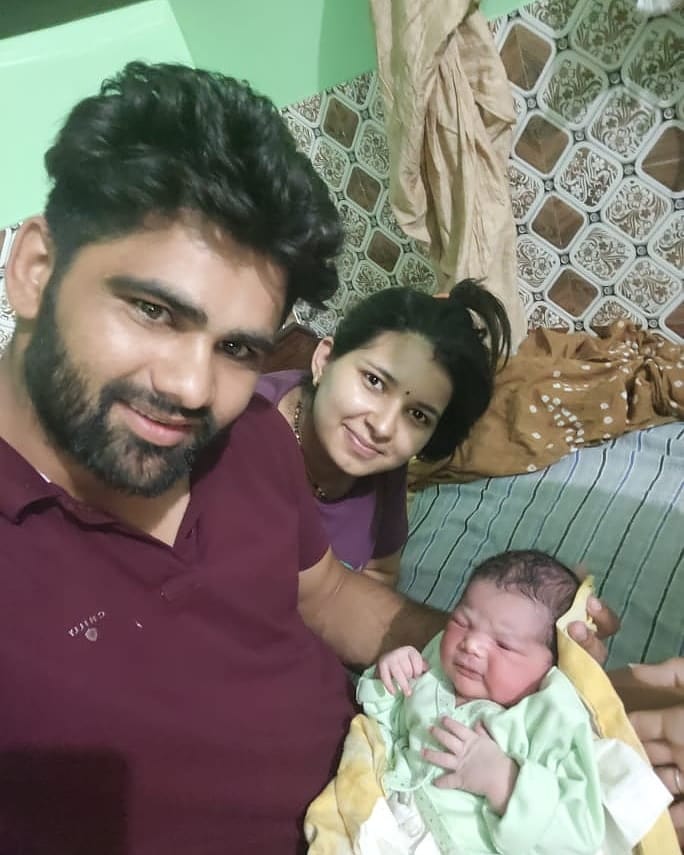 Pardeep Narwal Biography: Awards and Achievements
Most Valuable Player of PKL – Season 4, Season 5.
Three PKL Titles between 2016-2017.
Kabaddi World Cup – 2016.
Best Raider Award – 2018.
Asian Kabaddi Championship – 2017.
Pardeep Narwal Biography: Records
Most points in a single season (PKL) – 369.
Highest points in a game as a raider (PKL) – 34.
Most point in a single raid (PKL) – 8.
First PKL player to eclipse the score of 1000 points.
Pardeep Narwal Biography: Social Media
If breaking records was a habit, Pardeep Narwal has definitely perfected it! 😎

Drop 🤞🤞 if you believe the superstar will live up to his title of 𝐑𝐞𝐜𝐨𝐫𝐝-𝐁𝐫𝐞𝐚𝐤𝐞𝐫 at the #vivoPKLPlayerAuction!#vivoProKabaddi #NayaJoshNayaPanga pic.twitter.com/talGGmWXiZ

— Star Sports (@StarSportsIndia) August 25, 2021