Biography
Sukesh Hegde Biography (Kabaddi – India): Early Life, Career, Pro Kabaddi League, Family, Wife, Kids, Awards, Achievements, Records, Social Media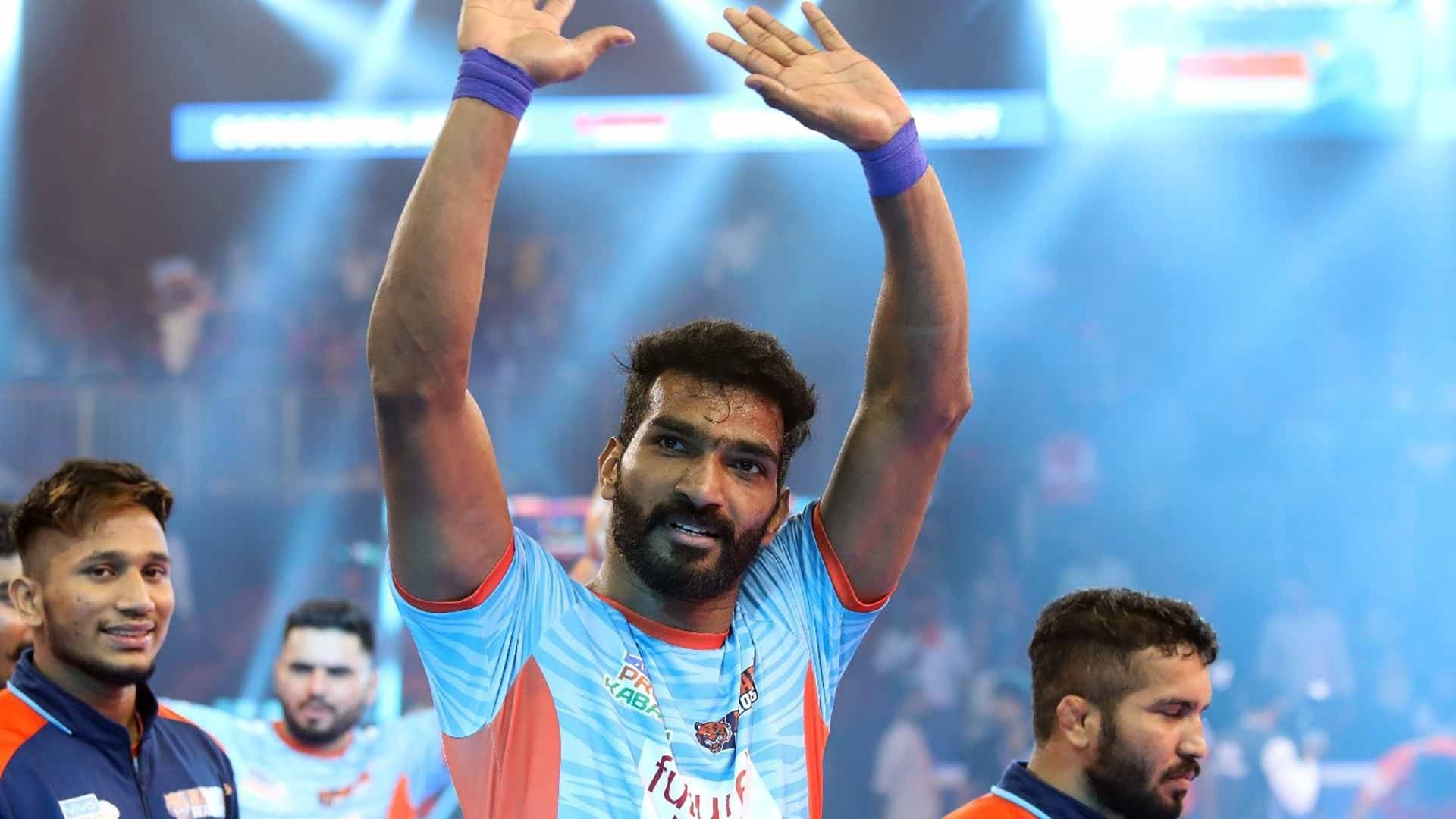 Sukesh Hegde Biography
SUKESH HEGDE born on 2nd October 1989 is an Indian Kabaddi player and is currently playing for Bengal Warriors in the VIVO Pro Kabaddi League and helped the team win their first PKL title in 2019. His ability to confuse defenders with his agility makes him one of the best raiders in the PKL. He has represented Tamil Thalaivas, Gujrat Fortune Giants, and Telegu Titans in PKL.
| | |
| --- | --- |
| Full name | Sukesh Hegde |
| Age | 32 years (as per 2021) |
| Birthplace | Udupi, Karnataka, India |
| Date of Birth | 2nd October 1989 |
| Height | 175cm |
| Nickname | – |
| Parent | – |
| Spouse | Krithika Hegde |
| Kids | – |
| Sport | Kabaddi |
Let's dive deep into Sukesh Hegde's life and talk about and talk about Sukesh Hegde's Biography.
Sukesh Hegde Biography: EARLY LIFE
Sukesh was born on 2nd October 1989 in Karnataka, India to a financially backward family. His family belonged to a very simple background and no sportsperson in his entire bloodline. He started playing kabaddi at a small age with his friends. Sukesh astonished his friends with his raiding skills.
Soon, he started to train professionally but faced many financial problems during the early phase of his career. He was unable to train with proper equipment. Struggling for many years in state and local tournaments, finally he was selected in the squad of Telegu Titans for the 1st PKL season.
Sukesh Hegde Biography: CAREER
Sukesh Hegde Biography: Pro Kabaddi League
His professional career started after being qualified for the VIVO Pro Kabaddi League.
In the 1st PKL season, he was bided by Telegu Titans and had an astonishing performance scoring his highest raid score ever in PKL with 79 raid points and 4 tackle points in 14 matches with 3 Super Raids.
He retained with the team for the next four PKL seasons.
In 2nd season, he scored 62 raid points and 2 tackle points in 13 matches with 5 Super Raids.
He again had a consistent performance in the consecutive season scoring 61 raid points 3 tackle points in 13 matches. 
His lowest performance came in the 4th PKL season. He scored a total of just 7 raid points in 9 matches.
In the 5th season, he was released by Titans and was signed to Gujarat Fortune Giants. He had an unbelievable season with the Giants scoring 75 raid points and 2 tackle points in 18 matches.
He was attracted by the selectors of Tamil Thalivas in the 6th season for having a consistent raid performance and being the leading raider for the team. He played for the Thalaivas for the season and scored 78 raid points and 3 tackle points in 16 matches. 
For the 7th season, he was signed to Bengal Warriors and scored a total of 63 points in 16 matches throughout the season.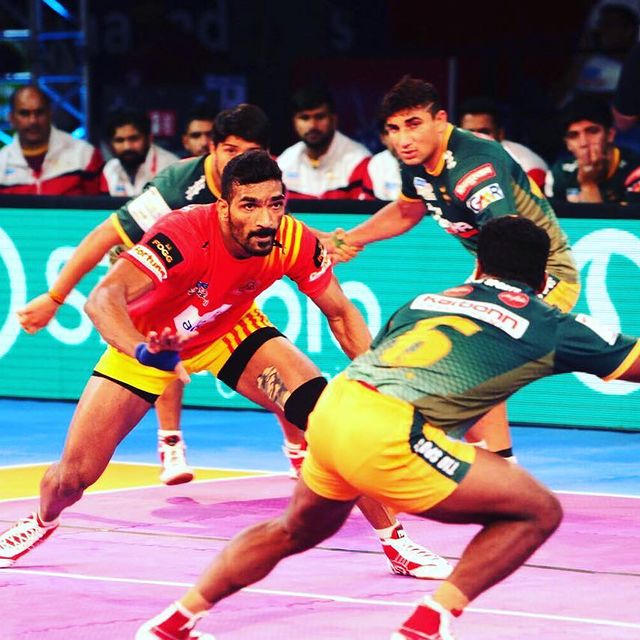 Sukesh Hegde Biography: FAMILY
Sukesh Hegde Biography: WIFE AND KIDS
Sukesh married Krithika Hegde.
Sukesh Hegde Biography: AWARDS AND ACHIEVEMENTS
Pro Kabaddi League title (2019) – Bengal Warriors.
Sukesh Hegde Biography: Records
Sukesh Hegde Biography: SOCIAL MEDIA
He's raided in exactly ? matches, and his not out % has been 8️⃣4️⃣ ?

No wonder @BengalWarriors used FBM to get their Sukesh Hegde back!#vivoPKLPlayerAuction pic.twitter.com/dQ7YejbxWC

— ProKabaddi (@ProKabaddi) August 31, 2021