Players Biography
Sutirtha Mukherjee Biography (Table Tennis – India): Early Life, Career, Family, Boyfriend, Awards, Olympics 2020, Achievements, Controversies, Social Media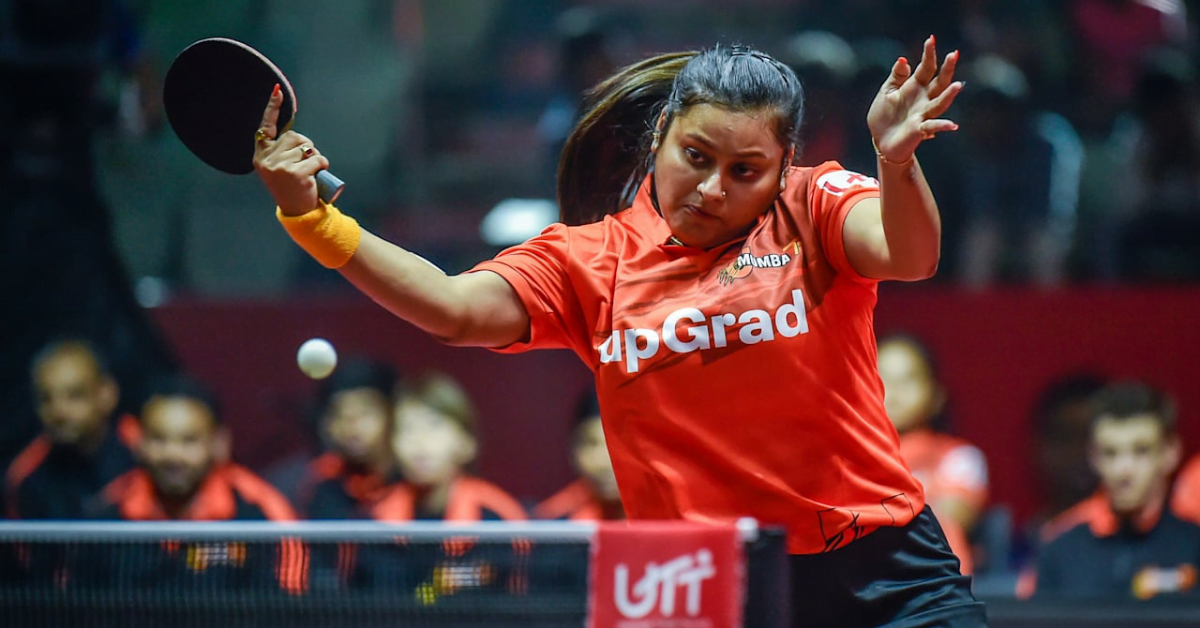 Sutirtha Mukherjee Biography
SUTIRTHA MUKHERJEE, born on 10th October 1995, is an Indian International Table Tennis player who competes in singles and doubles events in international tournaments. World No. 98 Sutirtha played an important role for the Indian TT team in winning a gold medal at the 2018 Commonwealth Games. She is currently representing India at the 2020 Tokyo Olympics and was qualified after defeating Manika Batra at the Asian Qualifiers.
| | |
| --- | --- |
| Full name | Sutirtha Mukherjee |
| Age | 26 years (as per 2021) |
| Birthplace | Naihati City, Kolkata, West Bengal, India |
| Date of Birth | 10th October 1995 |
| Height | 165cm |
| Nickname | Bengal Girl |
| Parent | Avijith Mukherjee (father) Nita Mukherjee (mother) |
| Spouse/Boyfriend | – |
| Kids | – |
| Sport | Table Tennis |
Let's dive deep into Sutirtha Mukherjee's life and talk about Sutirtha Mukherjee Biography.
Sutirtha Mukherjee Biography: Early Life
Sutirtha was born on 10th October 1995 in a simple Hindu family to Avijith Mukherjee and Nita Mukherjee. She was introduced to table tennis by Nita Mukherjee, her mother, and she was the one to send her to a local table tennis club. Nita, her mother, was an enthusiast for indoor games but couldn't pursue it further because of some personal problems.
Soon, her TT skills were noticeable with high speed and accuracy. She later shifted to Jadavpur in a rented apartment to pursue professional coaching by well-known national coach Soumyadeep Roy and Poulami Ghatak. Her coach was extremely impressed by her skills. Under the training of Soumyadeep Roy, her skills were immensely boosted, and her career got an insane pace.
Sutirtha Mukherjee Biography: Family
Sutirtha was born in a simple Hindu middle-class family to Avijith Mukherjee(father) and Nita Mukherjee (mother).
Her mother, Nita, was an enthusiast for Indoor games.
Sutirtha was introduced and regarded to Table Tennis by her mother.
Sutirtha Mukherjee Biography: Career
Sutirtha trained under coach Mihir Ghosh in her childhood.
After some years, she shifted to Jadavpur to get professional training under coach Soumyadeep Roy and Poulami Ghatak. 
In 2008 she won a girl's double title at the Sub-Junior National Table Tennis Championships held in Vijaywada with Camelia Sil as her partner.
She became the Sub Junior National Champion of the tournament in the consequent year in Chennai.
She made her first international debut in the 2013 Junior International Table Tennis Open in Slovakia, where she was fortunate in bagging three titles in single's, doubles, and team events.
Later the same year, she lost in the first round and second round of the World Table Tennis Championship.
In the 2013 South Asian Junior Table Tennis Championship, she won the girl's single's title conquering Manika Batra.
She was dignified with the title of National Champion after winning the 78th Senior National Table Tennis Championship in 2016.
She badly lost in the first round of the World Table Tennis Championship in 2017.  
In the 2018 Commonwealth Games, she made a wonderful performance for Indian Woman's team and helping the team win a historic gold medal by severely defeating the Singapore Woman's team, the previous gold medallist of the tournament.
In the same tournament, she was just a pinch away from grabbing her second medal in the woman's double event conquered by Malaysia's Hong Ying and Karen Lyne.
She successfully grabbed gold medals at the 2019 South Asian Games in both woman singles and doubles events.
She bagged her second National Champion title in February 2020.
After getting a reserved quota by defeating World No.1 ManikaBatra at the Asian Olympic Qualifiers, she qualified for the 2020 Tokyo Olympics.
Sutirtha Mukherjee Biography: Tokyo Olympics 2020
In Tokyo Olympics 2020, Surtirtha Mukherjee failed to impress and lost in the 2nd round of the Women's singles to the Portuguese player F Yu in straight sets.
Sutirtha Mukherjee Biography: Controversies
She was found guilty at the 2016 Rio Olympics for an age fraud for which she was banned for two years by the Table Tennis Federation from all table tennis events.
Sutirtha Mukherjee Biography: Social Media
Twitter: @sutirthamukher4
Instagram: N/A