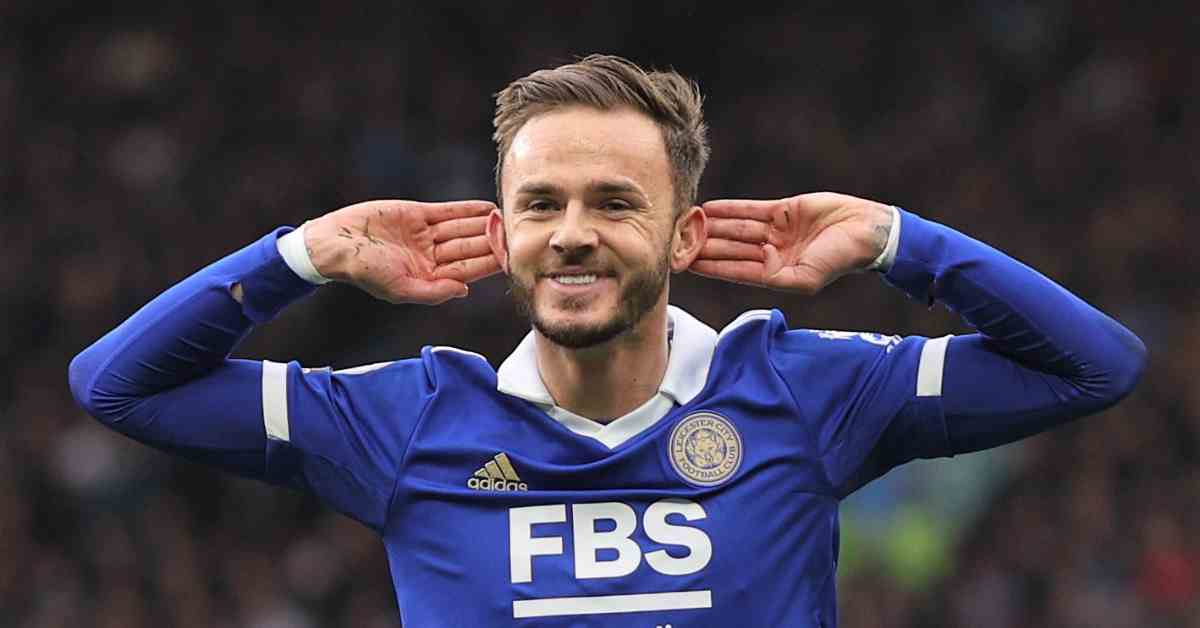 Tottenham Transfer News: The Daily Telegraph claims that English playmaker James Maddison will cost Tottenham £50 million. The club in north London is presently in pole position to sign him.
The contract that Maddison has with Leicester City extends until the summer of 2024. There will be intense pressure on the Foxes to trade him after this season. As a free agent next summer, they will not want to lose him. This summer is their last chance to make a significant profit off of his services. It's hardly shocking that they're asking for £50 million to get rid of him.
Since his transfer from Norwich to Leicester City, the 26-year-old has been an integral part of the team's success. But he's earned a shot at the next level. Besides Tottenham, he has also been linked to Manchester United and Newcastle.
Maddison has established himself as one of the Premier League's most dependable playmakers. Tottenham's forwards would benefit greatly from having someone like him open up scoring chances. Son Heung-min and Richarlison, among others, have struggled to find the back of the net regularly this year. And Maddison is the kind of person who could open doors for them.
Tottenham Transfer News: James Maddison, a playmaker for Leicester City, has been linked to a summer transfer to Tottenham Hotspur
In addition, star forward Harry Kane has often been called upon to play deeper in order to open up scoring chances for himself and his teammates. Players like Kane would be free to concentrate on scoring if Maddison was also contributing creatively.
The 26-year-old midfielder has scored nine times and assisted on six more this season in all competitions. He will also benefit from playing with elite talent like Kane, which should help him develop even further. Madison is a fantastic midfielder. He is also a dangerous free-kick taker, giving Tottenham a new weapon.
The midfielder is only entering his prime and has a chance to really shine for Tottenham if he can remain healthy. The English playmaker's ability to swiftly adjust to his new environment and make an impact for Tottenham might make his reported £50 million transfer fee seem like a steal.