Biography
Neeraj Kumar Biography (Kabaddi – Patna Pirates): Early Life, Career, Pro Kabaddi League, Family, Wife, Kids, Awards, Achievements, Records, Social Media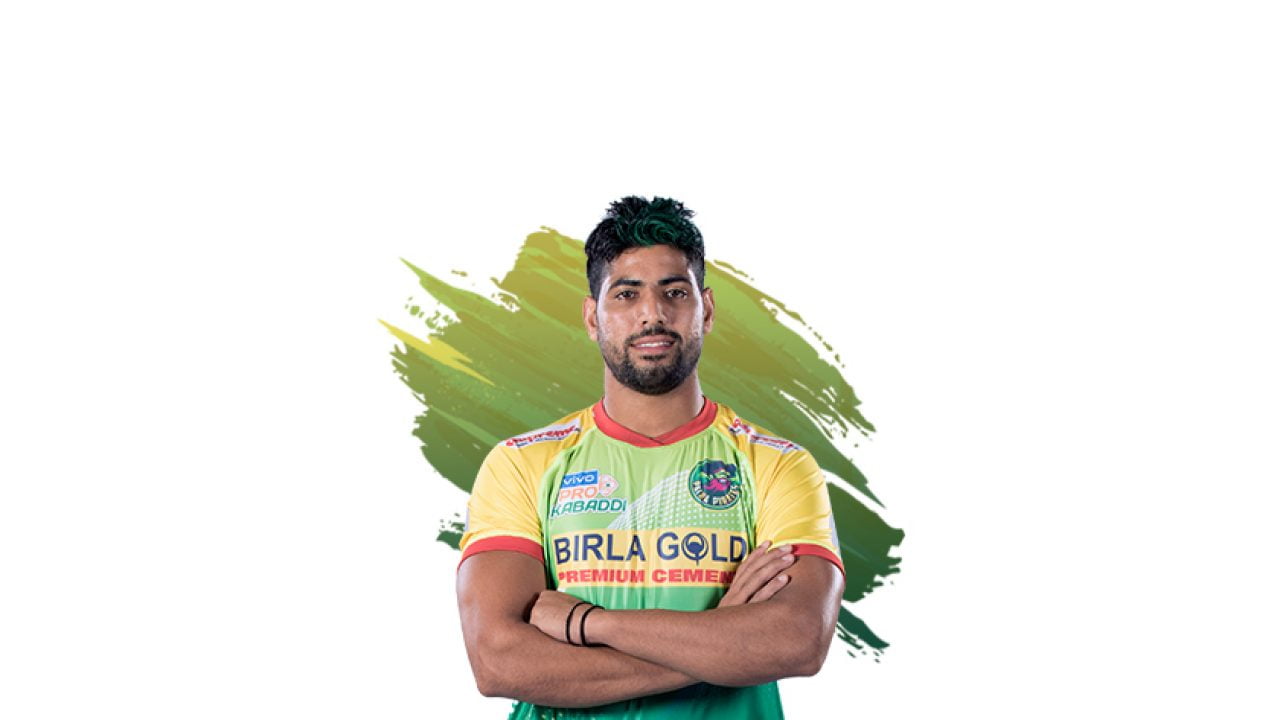 Neeraj Kumar Biography
NEERAJ KUMAR born on 25th December 1995 is the brightest young kabaddi player of India who will be playing for Patna Pirates in the 2021 Pro Kabaddi League season. His high-strength body helps him pull defenders with ease and can cover his right corner. In 2017, he played for Haryana Steelers but was unsold in the 2018 season. He also plays for Army.
| | |
| --- | --- |
| Full name | Neeraj Kumar |
| Age | 26 years (as per 2021) |
| Birthplace | Haryana, India |
| Date of Birth | 25th December 1995 |
| Height | 180cm |
| Nickname | – |
| Parent | Satbir Singh (father) Radha Devi (mother) |
| Spouse | – |
| Kids | – |
| Sport | Kabaddi |
Let's dive deep into Neeraj Kumar's life and talk about and talk about Neeraj Kumar's Biography.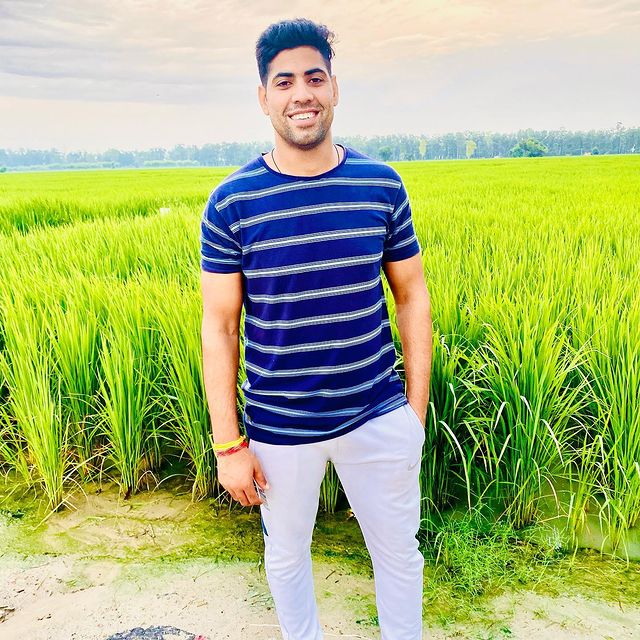 Neeraj Kumar's Early Life
Neeraj was born in Haryana, India in a sports enthusiast family to Satbir Singh (father) and Radha Devi (mother). He was introduced to the sport by his elder brother Sandeep Kumar at the age of 12. Neeraj was highly manifested by the strength and agility required in the sport.
At the age of 13, he started visiting a local club with his elder brother to train under Coach Praveen Kumar. He was not interested in studies rather bunked the school and played the sport. His coach was deeply impressed by his dedication to playing the sport.
Soon, he started playing in U-14 and U-16 kabaddi tournaments and made his way in the junior team of Haryana. Within a few years, he made his mark at several junior kabaddi tournaments. For his domestic achievements, he was selected in the auction of PKL in season 6.
Also Read – Sachin Tanwar's Biography.
Neeraj Kumar on the International level
Neeraj Kumar's Performance in Pro Kabaddi League
Neeraj was bought by Haryana Steelers in the 5th PKL season. In his first PKL season, he scored just 13 tackle points in 17 matches.
For a poor performance in his debut season, he was unsold for the 6th PKL season.
He returned to PKL after being bought by Patna Pirates to prove his potential in the 7th PKL season. In the season, he scored 59 tackle points with % Super Tackles in 22 matches.
Neeraj will be retaining with Patna Pirates for the 8th season of PKL.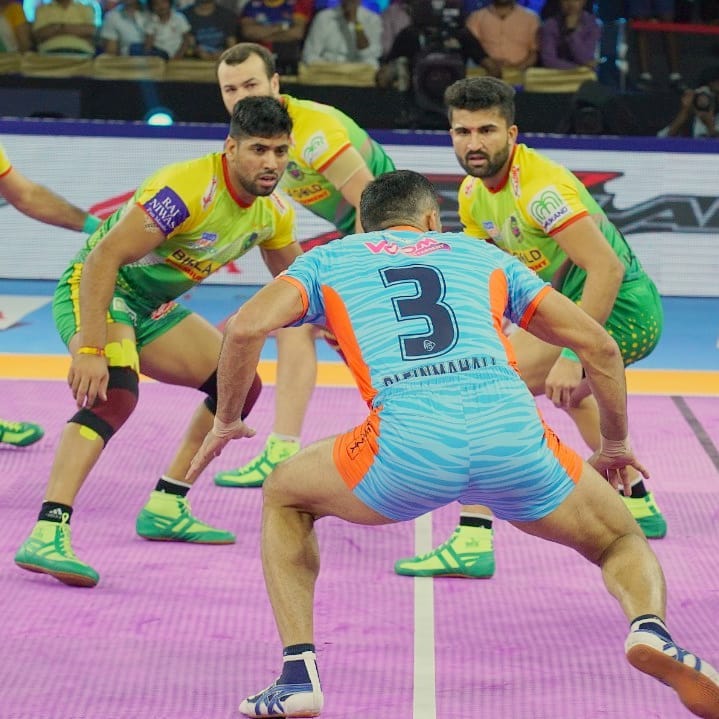 Neeraj Kumar and his Family
He was born in a middle-class sports enthusiast family to Satbir Singh (father) and Radha Devi (mother).
Neeraj has an elder brother Sandeep Kumar with whom he started playing kabaddi in childhood.
Also Read – Sandeep Nada's Biography.
Is Neeraj Kumar Married?
Neeraj Kumar's Honours and Rewards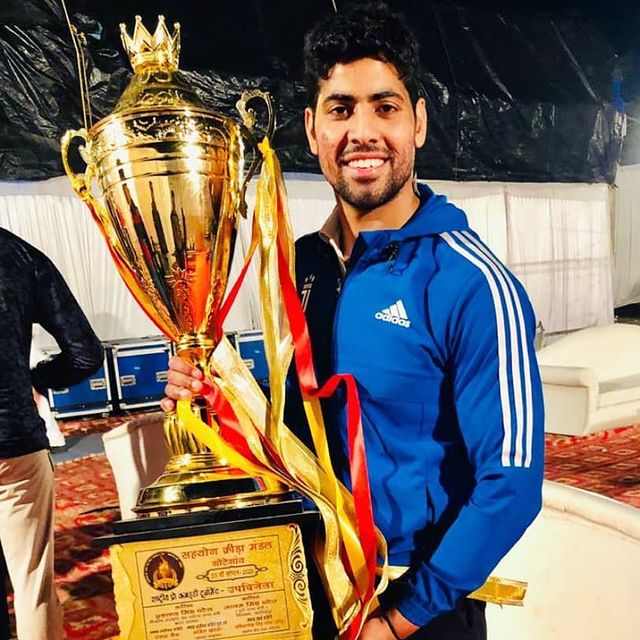 Neeraj Kumar's Records
Neeraj Kumar's Social Media handles
Wishing Neeraj Kumar all the best for his tenure in the army regime.#NeerajKumar#ServicesKabaddi#Kabaddi360 pic.twitter.com/4yBhEZGwNu

— Kabaddi360 (@Kabaddi_360) March 10, 2021