Mark Coleman Biography: Mark Daniel Coleman is a retired American MMA fighter and professional and amateur wrestler. Coleman won the UFC 10 and UFC 11 tournaments, was the first UFC Heavyweight Champion, and the Pride Fighting Championships 2000 Open Weight Grand Prix.
Mark Coleman Biography
Mark Coleman Biography: Coleman was born on December 20, 1964, in Fremont, Ohio, USA. He began freestyle wrestling as a youth and became Saint Joseph Central Catholic High School's (Fremont, Ohio) first state champion wrestler in 1981. After finishing second in his sophomore year, he won his second state championship in 1983.
He wrestled at Miami University in Ohio, where he was a two-time Mid-American Conference champion and won his first All-American accolades in 1986. He transferred to The Ohio State University in his final year and won an NCAA title in 1988. After graduating, he worked as an assistant coach at his alma university.
He also made the US Wrestling team, finishing second (100 kg) in the 1991 FILA Wrestling World Championships in Varna, Bulgaria, and seventh overall at the 1992 Summer Olympics in Barcelona, Spain. He competed in the 1996 Olympic Trials, but his self-described lack of focus on wrestling hampered his performance, culminating in a semifinal loss.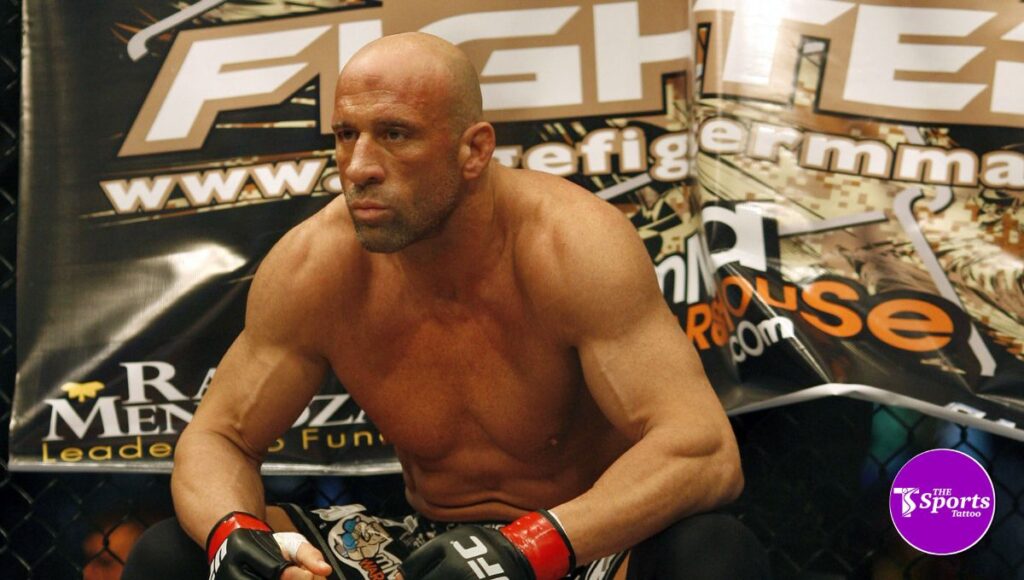 Mark Coleman Wiki
Mark Coleman Biography: Coleman was born on December 20, 1964, in Fremont, Ohio, USA.
| | |
| --- | --- |
| Name | Mark Coleman |
| Date Of Birth | December 20, 1964 |
| Birth Place | Fremont, Ohio, USA |
| Height | 6ft 1inch |
| Weight | 93Kg |
| Zodiac Sign | Sagittarius |
| Profession | Mixed Martial Artist |
| Net Worth | $5 Million |
| Retirement Date | 2013 |
Also Read: Chris Weidman Biography, Wiki, Net Worth, Wife, Record, Next Fight, Career
Mark Coleman's Personal Life
Coleman has two kids from his previous marriage, Mackenzie and Morgan. Coleman and his current partner Tina have a third daughter, Skylar. He appears in the documentary The Smashing Machine: The Life and Times of Mark Kerr, along with fellow fighter and old buddy Mark Kerr. Coleman was named one of the International Fight League's new instructors in June 2006. However, his squad, the Columbus Razorclaws, failed to gain traction, and Frank Shamrock fired him as coach the following month.
Coleman stated in 2020 that he was one of Dr. Richard Strauss' victims in the Ohio State University abuse scandal. Coleman said in late 2020 that he had a heart attack owing to a total arterial blockage and underwent surgery to have a stent placed.
Coleman confessed to Ariel Helwani in September 2021 that Wes Sims pushed him to enroll in treatment owing to a drinking issue. Coleman indicated in the interview that numerous personal life concerns led to the crisis and that he has been sober since the treatment.
What is Mark Coleman's Net Worth?
According to Wikipedia, Forbes, and Business Insider, Mark Coleman's net worth is $5 million.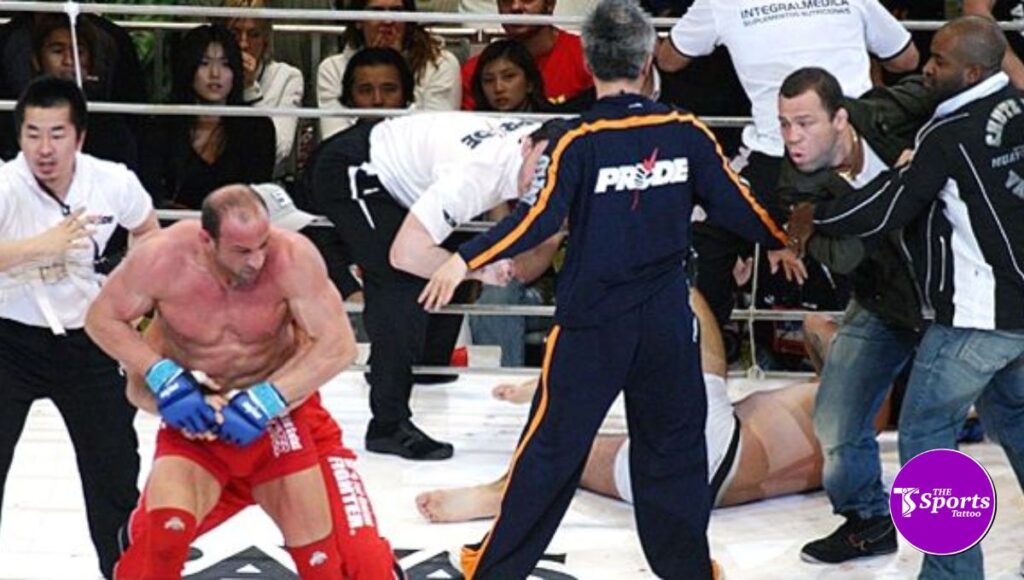 Mark Coleman Career
Coleman, near the end of his amateur wrestling career, transitioned to the then-new sport of mixed martial arts after inadvertently tuning into UFC 1 while it was airing.
Coleman won his first two tournaments decisively, including a victory over UFC 8 champion Don Frye at UFC 10 in 1996 & becoming the first UFC Heavyweight Champion by submitting UFC Superfight Champion Dan Severn with a neck crank submission.
At UFC 14, Coleman defended the UFC Heavyweight Championship for the first time against Maurice Smith, a kickboxer who was a significant underdog. Coleman coined the term ground-and-pound in a pre-fight interview with Joe Rogan when he stated, "I'm going to ground him and pound the goddamn sh*t out of him." Coleman lost a decision after 21:00 (regular time plus two overtimes) in what turned out to be a drawn-out battle. This was considered one of the biggest shocks in UFC history at the time, primarily because Coleman had previously dominated his opponents.
Mark Coleman Professional Wrestling Career
Mark Coleman had his first professional wrestling battle in December 2000, when he was invited to the event Inoki Bom-Ba-Ye 2000, where he teamed up with Mark Kerr to defeat Takashi Iizuka and Yuji Nagata. He also wrestled for New Japan Pro-Wrestling, where he defeated Nagata in a singles match. Coleman appeared in All Japan Pro Wrestling's Wrestle-1 project in 2002, teaming up with Kevin Randleman to battle Hiroshi Hase and Satoshi Kojima in a losing effort, and subsequently Jan the Giant Convict and Singh the Giant Convict in a triumph, with Coleman pinning Singh with a hurricanrana.